There are a thousand and one ways people are making money on social media.
With the ongoing competition, every social media platform is trying to ensure it creates good opportunities for its users to get monetized whilst still enjoying the other perks that come with making use of the platform.
This way, beyond the conventional means of making money on a social platform, other opportunities for monetization are being provided.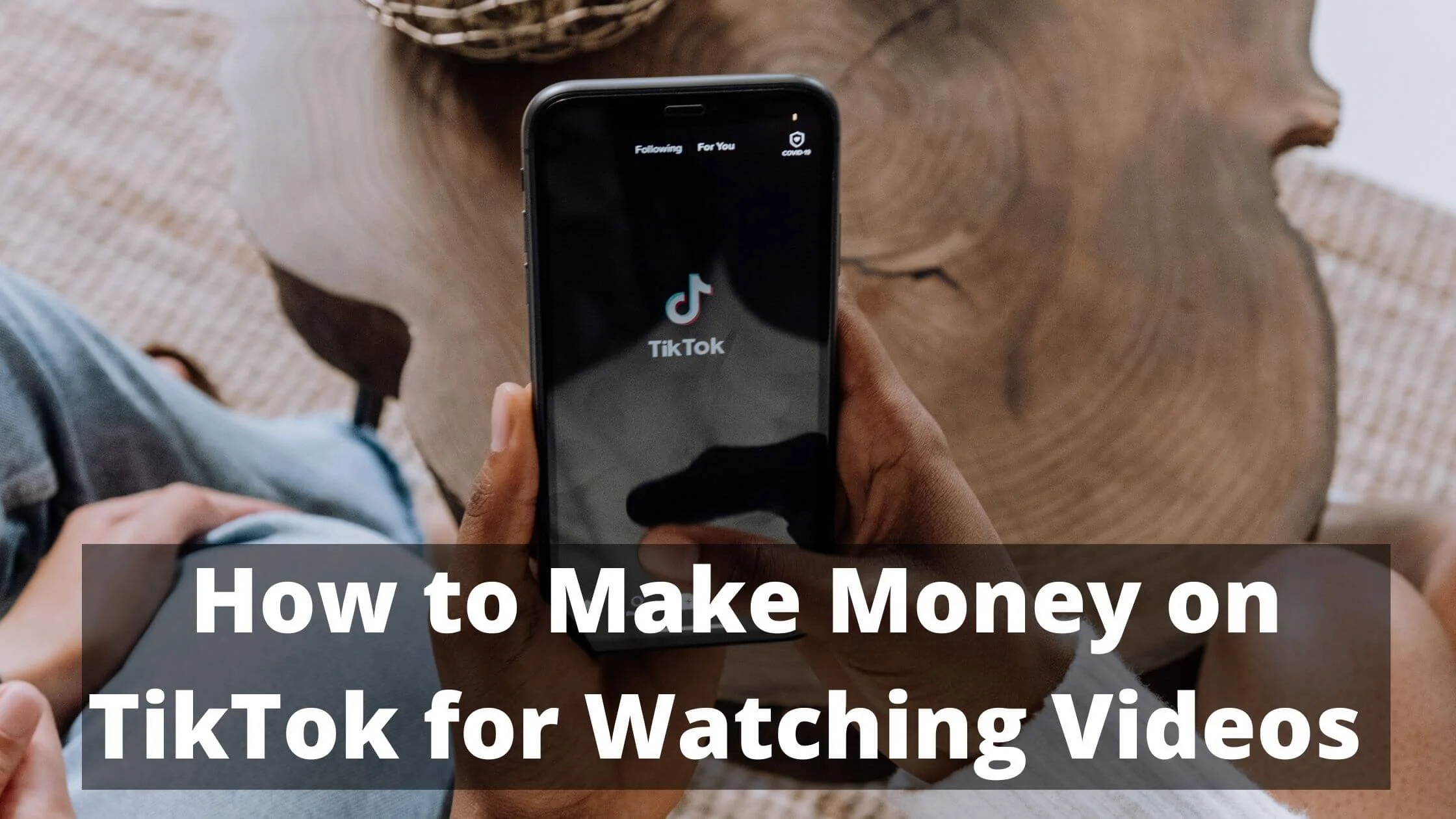 One of the platforms that have improved its money-making opportunities for its users is TikTok.
People are aware of the usual monetization of videos created by users on the TikTok platform. However, not many are aware of the fact that you can make money on TikTok simply by watching TikTok videos.
With this, you don't even have to create a video or become a TikTok influencer to be able to make money on the platform.
Interesting right?
Find out more about this by reading this article.
See Also: How to Monetize TikTok Videos on YouTube
How to Make Money on TikTok Watching Videos
There will always be a need for passive means of earning money. This is where the feature of earning money while watching videos on TikTok comes in.
For the individual who is interested in making a few changes by the side while navigating through a platform that is comfortable and legitimate, then, this is a pretty fine opportunity for you.
It can be fun too if you enjoy watching videos on TikTok.
Other than being a brand ambassador, creating your videos, increasing your followers and getting monetized for your videos viewed in the community.
When you have achieved a particular followership base, TikTok decided to create a simple side medium for making passive income.
Recently, TikTok has introduced the TikTok Bonus feature.
TikTok Bonus
TikTok Bonus is a feature created by TikTok where you get paid for watching a video on the platform.
There are videos that are available in the TikTok Bonus videos category.
It is only these videos that you will get paid for watching. Each of these videos has the branded TikTok Bonus icon.
Eligibility
The requirement for being eligible for this feature is very simple.
All you have to do is own an account on TikTok and be under the locations that are eligible for this feature, then, you can make use of this feature.
How TikTok Bonus Works
When you have decided to make use of this feature, you can commence watching a video.
At the completion of watching a video, you will get paid the equivalent for the video you just watched. Thereafter, you can make the withdrawal of the money after accumulating it for a while using a PayPal account.
You get to access a link as well which you can use to publicize the platform and earn from your referrals.
To make use of this feature, all you have to do is summed up in three easy steps:
On your profile, launch the TikTok Bonus icon that is being displayed.
Tap on the "Watch Videos" menu.
Look for videos that are branded with TikTok Bonus coins and play them.
See Also: How to Make Money Uploading Videos on YouTube
How Much Can You Earn Watching Videos on TikTok?
The format of payment for TikTok Bonus is a digital currency. This means that you do not get paid in real cash but can easily have the currencies converted to real cash.
The mode of payment used is Bonus coins.
For every 5 minute video you watch, you earn 100 coins. The maximum amount of videos you can watch with respect to time is 25 minutes.
The conversion rate of the Bonus coins to real cash is at 3125 TikTok Bonus coins to $ 30 or € 25.
You also get to earn about € 1 on every referral you make.
You get to make withdrawal dependent on your location that is, your country. You can make use of PayPal, recharge balances, and or bank credit.
How to Check Your TikTok Bonus Earnings
To check the value of your referral bonus, do the following:
Go to your TikTok profile.
At the top left of your profile, tap on the coin icon. This will lead you to a section that informs you of the value of all your referral bonuses so far.
Other Ways to Make Money Watching TikTok Videos
You can still get to earn from watching TikTok videos without making use of the TikTok Bonus feature. Learn two ways to do this by reading further.
1. Offering Critiquing Services
There are influencers and ambassadors that need to have top-notch videos on TikTok. These people generate high revenue from the platform.
If you are creative and have a good eye for videos, you can harness your skill and reach out to people who are in need of good video content.
Watch their videos, evaluate them honestly and look out for ways to help them improve their videos and get paid for your service. This form of service will come in handy for the right persons.
Yours is to search out for those who can be your potential client and you may just earn yourself a simple way of making money by watching videos on TikTok.
2. Zynn App
The other alternative means of making money from watching TikTok videos is making use of the Zynn App.
It might seem strange that our referral to another app can offer you a similar opportunity as TikTok itself. Zynn is a platform where you can watch videos, upload videos, comment on them and get paid for doing so.
A lot of videos on the Zynn platform are TikTok videos. So, you can as well crossover to the Zynn platform and earn from watching TikTok videos.
The first thing to do is to sign up for an account with the platform.
Its model of earning from watching videos is similar to that of the TikTok Bonus. You get to earn points for every 20-second video you watch.
Afterwards, you can have the points exchanged for real cash using a PayPal account that must have been signed up with the account.
You earn an average of 60 points for each cycle. When your point meter is filled up, you can get a return of about 350 points.
Its conversion rate is 10,000 points to $ 1.
Make Money on TikTok by Watching Videos FAQs
What is the requirement for earning money from watching TikTok videos on TikTok?
The basic thing you need to have access to this feature on TikTok is to own a TikTok account. If you don't have one, you can simply have it created.
The second thing will be to be in a location that supports this feature. The TikTok Bonus feature is not accessible to all countries.
How can I make a withdrawal from TikTok?
The following steps will guide you through the withdrawal process which is a simple one.
Navigate to the "I" icon in your TikTok account.
Search for the coin icon and tap on it.
You will find a red withdraw button, tap on it.
Choose the amount that you wish to withdraw.
Tap on the "Withdraw" feature.
Select the "Add a new withdrawal method" and choose how you will want to make a withdrawal.
Enter the necessary details for the withdrawal and confirm the process by tapping "Withdrawal".
Conclusion
With the recent upgrade, you can make use of the TikTok Bonus feature to make money passively on the TikTok platform.
This does not stop you from growing your TikTok account and monetizing your videos the conventional way.
After all, there is absolutely nothing wrong with earning extra cash while waiting for a friend or catching a bus to a place.
Also Read: