TikTok is a social media network that is very heavy on visual content.
The number of videos that are constantly being pumped into the space is very outrageous. Anyone who uses the TikTok platform would always have more than enough videos to view.
As a TikToker, being concerned with who is viewing and sharing your video is understandable.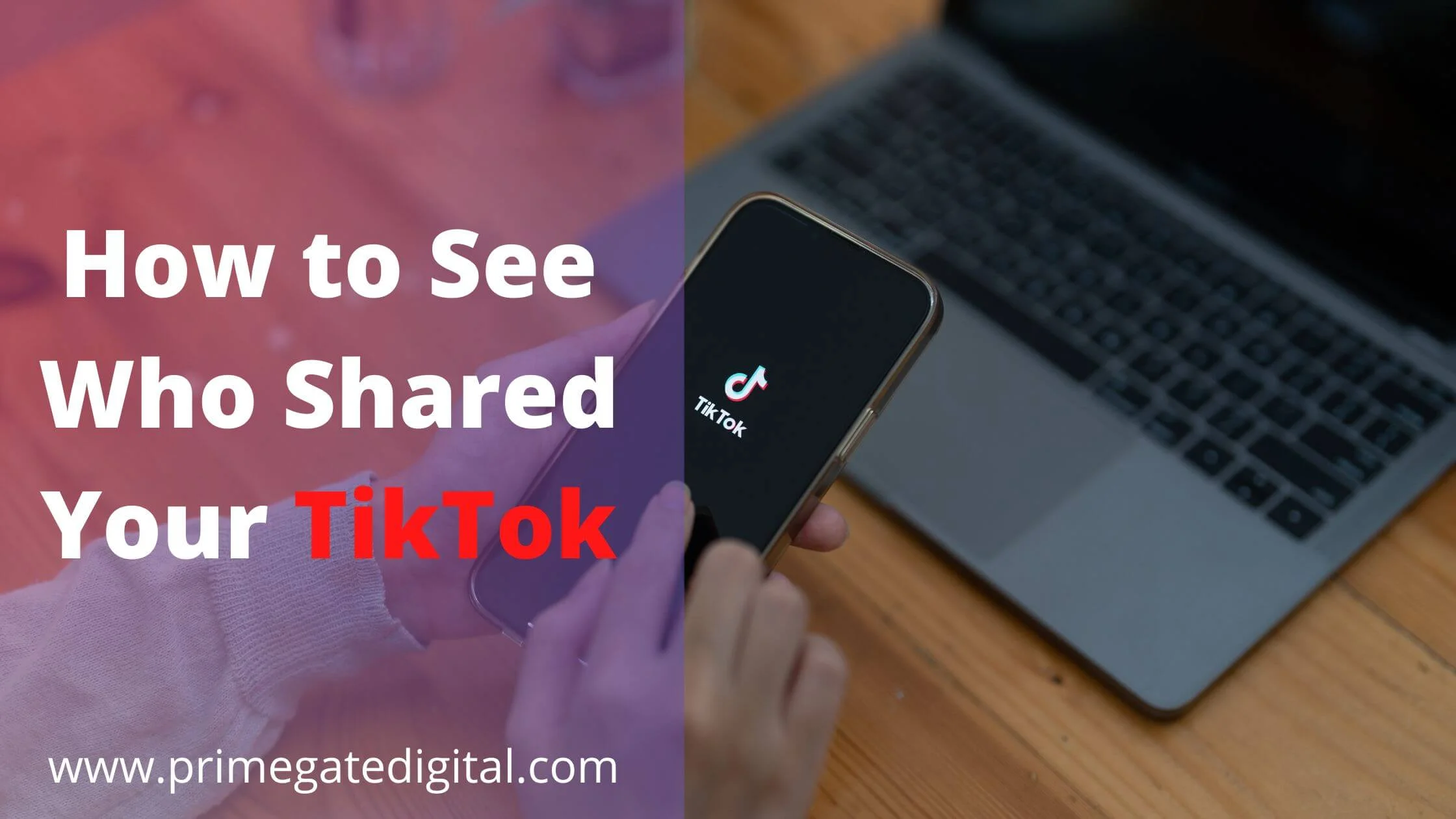 Anyone who puts in the effort to have good visual content generated would definitely want to know how the videos created are faring.
The question now is, how can you see who shared your TikTok video?
You may have surfed through the TikTok platform and on your normal account, you have realized that there is no feature that gives you direct access to knowing those who have shared your videos.
What then can you do?
Do not worry, this is the question this article seeks to answer. You will find out how to see those who shared your video when you read through this content.
It is normal for any creator to want to find out the numbers of shares their video is generating.
If you intend to build a brand as a TikToker, then, you may need to know people's reactions to your videos. Checking out the response of your audience to your video will inform you on how best to serve them.
That way, you can find out what your audience like and pick up the right kind of videos to create to excite your audience and increase your number of followers.
You can have a better knowledge of what your viewers want and how to keep them engaged and looking forward to your videos.
You have to first see the response of your viewers to your video before you can access it and make use of the information for your good.
The regular TikTok account is not configured to see those who share the videos generated from such an account.
So, if you are interested in seeing those who share your TikTok videos, you have to change the status of your account to a professional account.
The steps below will help you see those who shared your TikTok video.
Step 1: Open the TikTok platform
If you are using a mobile device, you can simply tap on the TikTok app to have the platform launched.
You can as well launch the TikTok platform using your web browser if you are making use of a personal computer.
You will have to log in to your details to access your account on the platform.
After launching the platform, you will need to open your profile. Click on the profile icon that has your picture in it to open your profile.
When you do this, on the profile page that will be displayed, you will find what is popularly referred to as the "Hamburger icon". It is symbolized by three horizontal lines that are vertically arranged. This icon is the menu icon.
Press the menu icon to access the menu page of your account.
Step 3: Switch your account to a professional account
If you do not operate a professional account, it will be impossible for you to access the people who have shared your videos.
It is, therefore, necessary to switch to a professional account if yours is not. Go to the Manage account section and make a switch to a professional account.
Step 4: Choose the type of account
If you are a business brand or running a business and wish to own a business account, you will have to change the type of account after a switch to a professional account has been done.
Instead of the Creators account, you can select the Business account. You can skip this process if you are interested in running a Creator's account.
Step 5: Open Analytics
After configuring your account to professional status, you can now access the " Analytics" feature that helps you to view those who share your TikTok videos.
Click on the "Analytics" feature to see those who shared your videos.
What Do You See From Analytics?
When you open the analytics feature, you may wonder about the data that will be displayed.
The analytics section gives you information on the following:
Total Playtime: You can find out the total of time a video has been played over a period.
Average Watch Time: You get to know the time your video has been played in proportion to the number of persons that have watched the video.
Audience Reached: You will know the total number of your audience you have gathered over time.
Videos Viewed: The videos viewed by its section and its region are displayed in the analytics section as well.
See Who Interacts With Your TikTok
The process of accessing the Analytics feature is meant to help you see those who are not just viewing your videos but sharing them.
If you only wish to keep a tab on your viewers, you do not need the Analytics feature. You can check out your viewers' history directly on your profile.
To do this, follow the steps below:
Locate your profile icon and press the icon to have your profile opened.
Tap on the video you wish to check out.
You will receive a prompting that has a "Turn On" alert. Tap on the "Turn On" to find out about your viewers for the video selected.
Yes. TikTok profession account allows you to see who shared your videos via analytics. This insight can help you create better content that serves your audience.
TikTok is yet to authorize the notification of videos shared. So, the answer to this question is a "No". You will not be notified if someone shares your video.
The only way to know if your video has been shared and how many times it has been shared is to check it out yourself.
TikTok has made video sharing across other social media very easy.
The " Share" feature present after a TikTok video has been created and uploaded allows you to have the video shared to other platforms like Reddit, Facebook, Twitter, Snapchat, Instagram, Messenger, and even emails.
There is more than one reason why you may not be able to share your TikTok videos. The one that directly borders on your account is its privacy.
If your account is in the Private status, you will not be permitted to share your videos with the TikTok community. So, alter this setting by doing the following:
Go to your profile page.
Launch the Settings and Privacy section.
Select Privacy.
Change the settings of your account from a Private to a Public account using the toggle.
After doing this, try sharing your videos again, it should work this time.
In a situation where the status of the account is not the problem, your browser, app upgrade status, and device efficiency may be the problem.
Conclusion
Finding out the reaction of your audience to your videos as a TikToker is important. You can basically check out the views you have gotten for a video directly from your profile page.
However, if you need more information about your videos, especially who has shared your videos, and the total watch time of your video, then, you need to set up your account to the Professional status and make use of the analytics feature.
This will come in handy should you need to monetize your videos.
Also Read: