If you're a real estate agent in Nigeria who wants to generate leads for your business or seeking how to sell property fast in Nigeria, then you must have discovered that you must reinvest your earned commissions into marketing.
However, having no strategy with this, your success is more likely to be limited.
The real estate industry is fiercely competitive. Whether you're a seasoned real estate professional or just a beginner, this competition is really tough.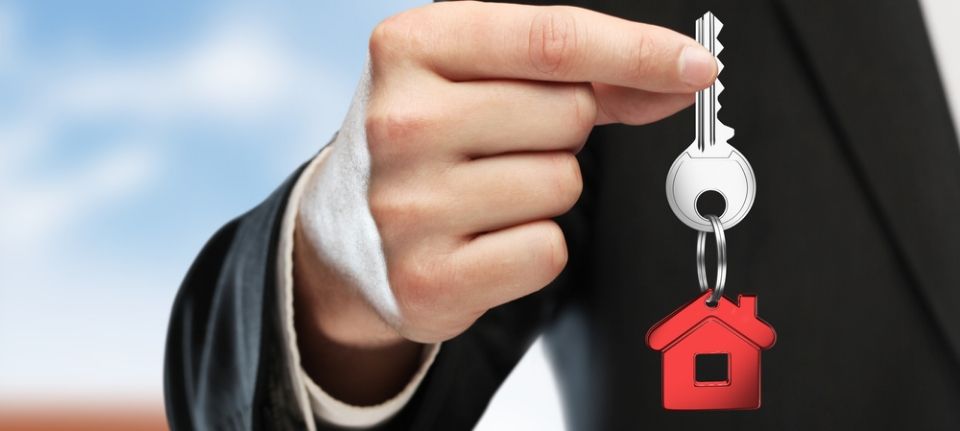 With thousands of real estate agents in Lagos alone, that's a lot of competition!
So are you looking for: 
real estate marketing tools

how to sell land fast in Nigeria

how to generate real estate leads

marketing techniques for realtors in Nigeria

how to sell property fast in Nigeria

real estate marketing strategies for realtors in Nigeria

how to sell real estate in Nigeria

how to generate real estate leads online
This article is meant to help any real estate agent in Nigeria to generate leads online as well as learn how to market real estate in Nigeria – no matter what your experience is with Digital Marketing. 
Therefore, no matter how difficult it seems to succeed as a real estate agent in Nigeria, we advise you not to give up! Stick with us as we share real estate marketing ideas that you need to dominate the market and sell real estate in Nigeria easily.
See Also: Best 15 Free SEO Tools to Skyrocket Your Website Ranking
Real Estate Digital Marketing Challenges in Nigeria
When you think about digital marketing, the real estate industry presents its own unique challenges.
Perhaps, when compared to similar industries, it appears even more competitive, time-demanding, and highly localized.
As a matter of fact, it's surefire that you'll be competing with the same agents in the same communities. And your competitors are also trying to leverage the new wave of digital marketing.
Your digital marketing strategy must grab potential client's attention, and that's the goal of this post.
See Also: 15 Best Lead Generation Software to Consider
How to Get Clients for Real Estate in Nigeria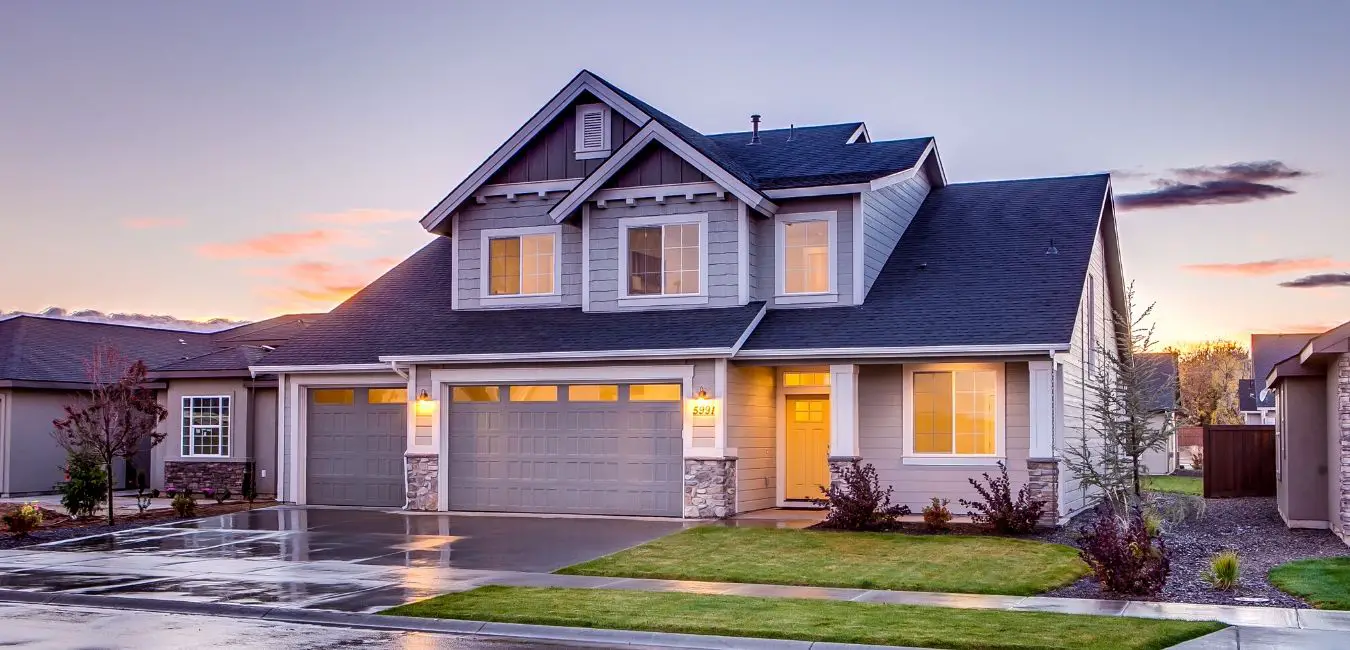 So how do you grab prospective customers' attention?
Have a professional website.

Find out the best strategy to reach your potential buyers in your area.

Send them to your website and capture them as leads with a lead magnet

Nurture these leads in your funnel and keep following up with them.

…profit!
If you understand these key elements and how to implement them, then your success as a real estate agent is guaranteed.
Stick with us as we take a deeper dive into the points step by step.
See Also: How To Target Wealth Individuals with Facebook Advertising
Why Generate Leads Online as a Real Estate Agent?
You might not at this point realize the benefits of marketing online.
"Does it really worth the effort and investment to learn all these opportunities that the digital asset presents to your business?"
The answer is an emphatic yes!

Here are the three main benefits that online marketing offers your business.
Build Your Personal Brand
No matter what industry you operate in, your personal brand is something that goes with you always, for better or for worse.
However, if you can horn your personal brand in real estate, then great possibilities await you.
Acquire New Customers
Perhaps you might be asking "don't real estate agencies traditionally market their business offline using channels like, word of mouth, networking events, and workshops?"
Definitely yes, that's the traditional approach. But there's a better strategy to acquire leads for real estate?
Reaching out to potential clients online first is highly effective.
A recent statistic by Content Preferences Survey shows that 47% of buyers viewed 3-5 pieces of content on a product or service before engaging a sales representative.
Does this indicate that potential clients don't want to engage a real estate agent? Not exactly. Buyers have become more informed.
Hence, they have to do more research on their own first before talking to a real estate agent.
Kindly note that this has nothing to do with you – it's just the way things are. This is, after all, the information age and the need for instant gratification. 
Engage With Existing Clients
Existing customers are easier to sell to than new customers. In fact, you're 60-70% more likely to sell to an existing client, compared to the 5-20% likelihood of selling to a new client.
How about reaching out to that home buyer you sold that property to months ago?
You are probably leaving a lot on the table when you are not building a relationship with your existing customer. Keeping up with your existing clients is just as important as sourcing new clients.
A report by the National Association of Realtors (NAR), shows that over 64% of an agent's business comes from their circle of influence.
Hence, the importance of networking on social media is vital for real estate agents. The social media platforms avail you the opportunity to easily stay in touch with your clients.
This keeps your brand at top of mind while increasing your chances of getting recommendations whenever they're ready to buy or sell their home.
See Also: How to Start a Successful Blog and Monetize it
Digital – The Future of Real Estate Marketing
Still not convinced about the opportunities that digital marketing presents to your business?
If you would like to ignore it altogether, then consider this: none of us can ignore the new normal, the world of digital.
Digital technologies are revolutionizing the world, including real estate marketing.
In fact, a recent survey revealed that 92% of home buyers leverage the internet in their property search process. 
How to Succeed as a Real Estate Agent in Nigeria?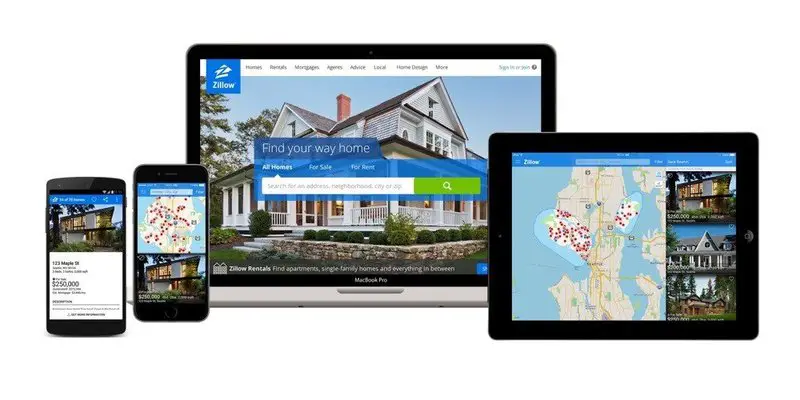 Hopefully, you've decided to take this path. Here are three(3) key elements you need to succeed:
The right strategy – investing in the relevant tools

Basic marketing knowledge

Perseverance
Having the above, you'll certainly be able to generate leads for your real estate agency, with a good return on investment.
Point number 3 is up to you – but we can always help if you can't implement everything all by yourself. 
As for strategic approach and marketing skills, keep reading and you'll discover hidden secrets to your path of success.
See Also: Best Strategy Start a Profitable Ecommerce Business in Nigeria
How to Generate Leads as a Real Estate Agent in Nigeria
Here are the best real estate marketing strategies on how to get clients for real estate in Nigeria really fast as a real estate agent.

1. Content Marketing
Content is king and prospective home buyers want to be informed more than ever.
Prospective buyers are constantly researching information on…
how to do it (how to buy a house in Lagos)

where to buy one (where to buy a house in Lagos, Nigeria)

who's the best agent/lender/agency near me, etc.
Also, most buyers and sellers are consistently searching for trusted big real estate websites to find properties. If you want to outsmart your competition, then you need great content.
In short, become the real estate provider figure in your area.
How can you achieve this?
Simple – horn your personal brand as an expert in the industry
Start by creating quality content that potential home buyers or sellers are looking for. But what defines quality content?
Relevance to the target audience defines high-value content.  The key is knowing who your target audience is, and then creating content that solves their pain point.
For instance, if you attract web visitors who searched for the keyword "how to buy a house in Lagos, Nigeria," and you were able to answer that question thoroughly, they will not just perceive your content as valuable but also, they will trust your brand and see you as credible. 
Here are a few different ways that you can distribute valuable content across the internet.
Create an easy to navigate neighbourhood pages and simple guides targeting specific and relevant keywords in your city.

Set up blogs and podcasts,

Create infographics.

Host webinars and training

All the above be discoverable on Google by anyone searching for information related to housing.
See Also: Best Social Media Marketing Tools For Every Online Marketer
2. Social Media Marketing
Having a social media presence is a free way to increase brand awareness. And this occurs via "social selling."
Social selling is the interaction that happens between the realtor and the prospective buyers on social media. This is an extremely effective form of selling.
According to a 2015 report by Feedback Systems, 61% of organizations that engaged in social selling saw an increase in revenue growth compared to 41% of organizations that did not use this as part of their sales strategy.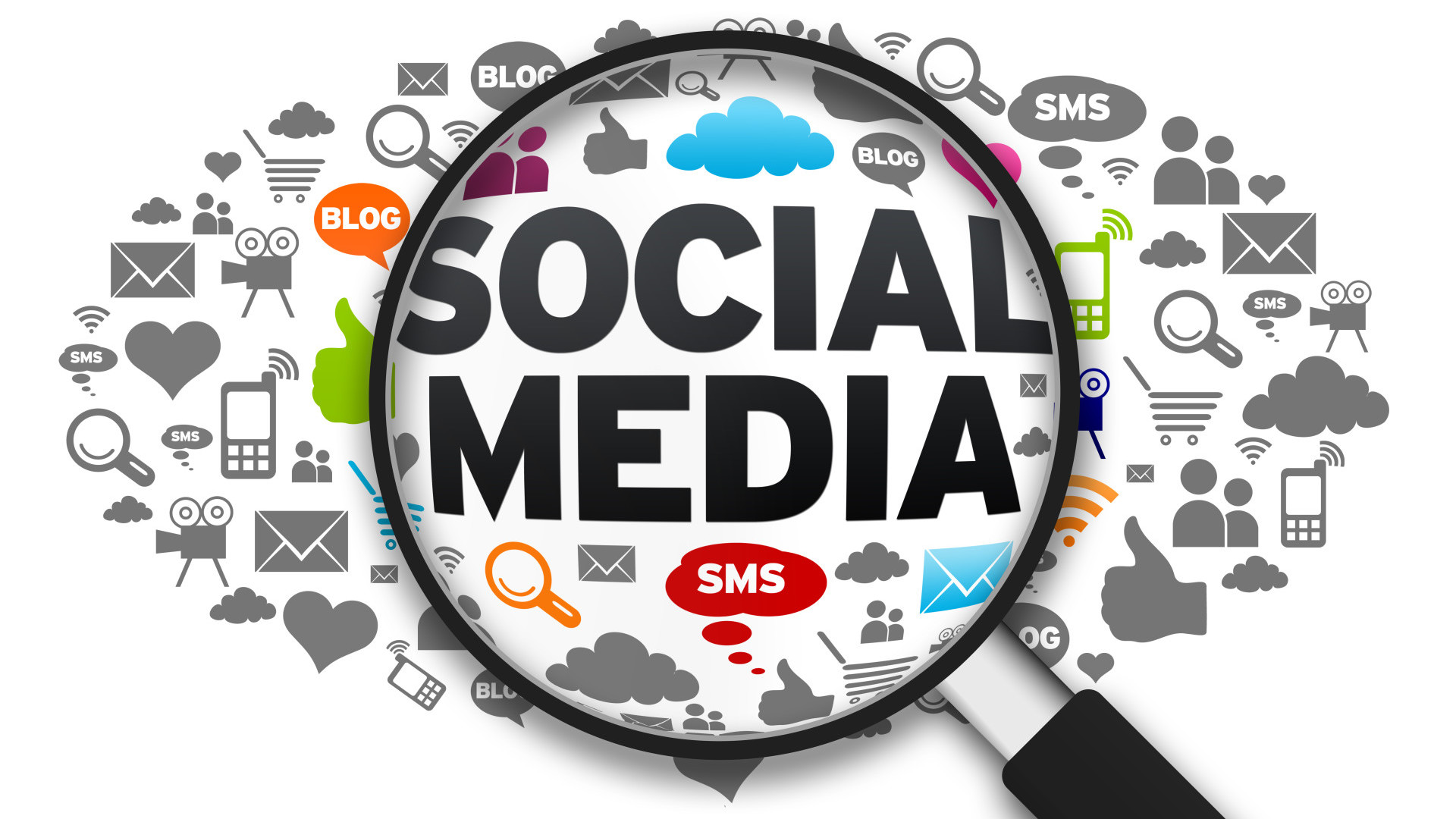 Besides engaging with potential home buyers, real estate agents can also employ new and effective social media strategies.
This includes tactics like 360-degree images, online video series, and even panoramic images of the properties. 
Another benefit of leveraging social media for real estate is that you stand the opportunity of having your followers refer their friends and family to your business.
This may sound like quite a traditional tactic but yes, it is still effective.
The referral marketing approach is one of the most reliable strategies for generating leads for the real estate industry.
Besides being free, doing so will not only generate more leads but can also increase your social media fan base.
Consider our reaching out to us today for real estate social media marketing services help you with all the strategies you need to hit the ground running.
3. Search Engine Optimization (SEO)
SEO helps your real estate website discoverable on search engines by prospective clients.
It's an interesting aspect of online marketing and you should begin by reading about the benefits of SEO to Businesses.
It is important to know that getting search traffic volume isn't as vital as getting relevant local traffic for realtors.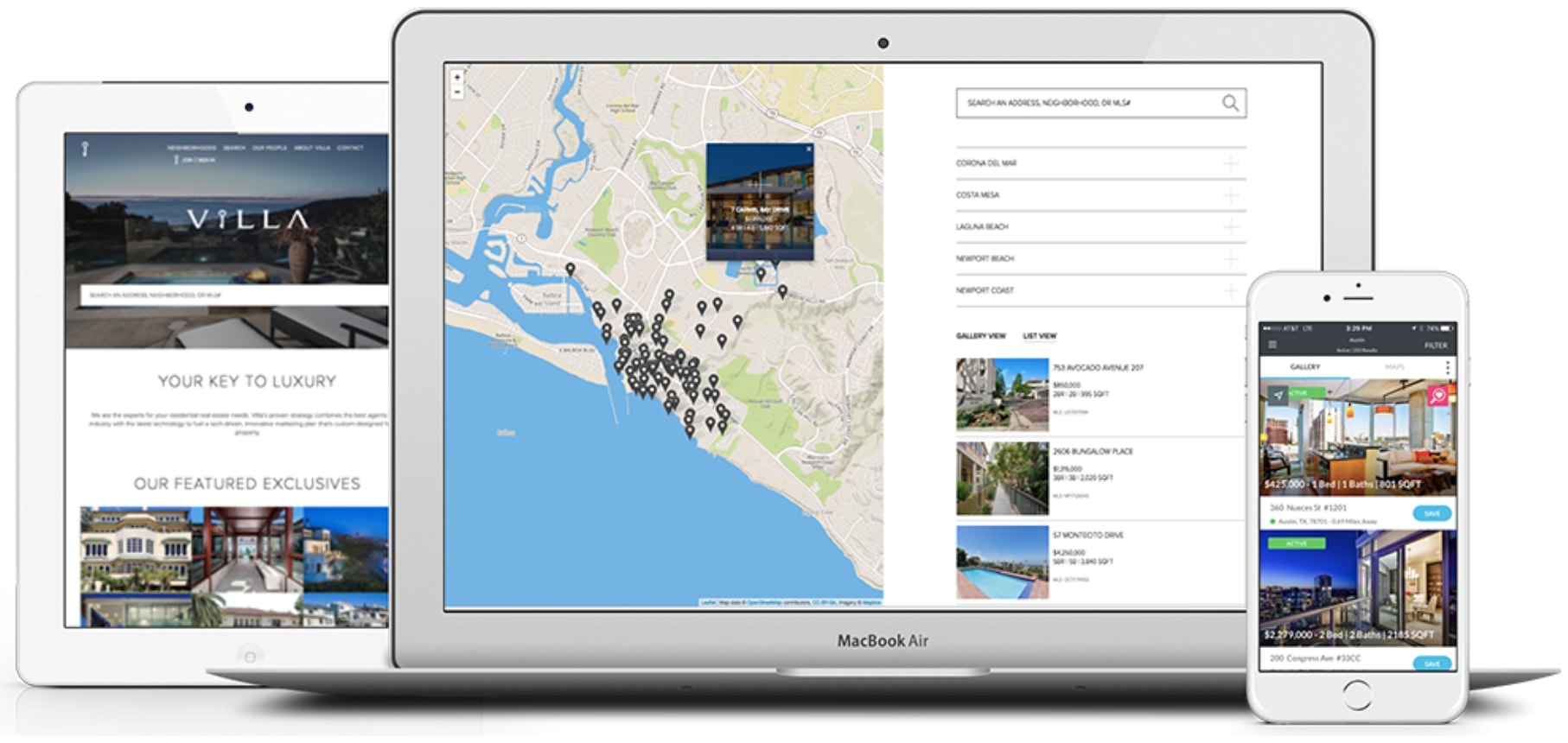 Driving relevant, local traffic will help scale your personal branding as the neighbourhood expert in your industry.
With local traffic, your realtors are more likely to generate potential clients.
Important SEO factors to consider when generating leads for real estate?
CTR: a high website click-through rate shows that your content is engaging and relevant to your audience. You can check your CTR  in Google Search Console and also in Google Analytics. It's also the best way to understand audience behaviour on your website.

Engagement: driving more engagement with your target existing/prospective clients will generate more referral business to you. 

Social Proof: this helps you build a website's online authority as well as help you rank higher in search engines. This can be in the form of reviews and social shares. Branding and listing alone won't be enough. Social proof is also necessary to build credibility.
And when most people hear of the search engine, what comes to mind?
Google. Of course.
However, SEO doesn't just apply to Google search engines. There's also Yahoo, Baidu, Bing, Yandex, and many others.
Google records 92.06% of all online searches but also ensures that your website is optimized for other big search engines like Bing and Yahoo.
Is your real estate website discoverable on search engines and to your prospective customers? If  "no" or "I don't know" or even "maybe" then you should consider implementing real estate SEO services to strategically generate leads and acquire more customers.
See Also: 10 Common and Costly Google Ads Mistakes To Avoid in 2020
4. Website Design
Your website design is your first impression to your prospective customers. And it plays a vital role in turning those website visitors into leads.
As a best practice, it is recommended that for realtors who desire to generate quality leads for real estate online, it's crucial to have a beautiful and professionally designed website.
Your prospective clients want to have a feeling of the home they want to buy. Your website should be able to inspire those feelings. 
Did you know that over 80% of users access the internet through mobile devices?
Mobile is no more the future, but the present. A higher percentage of internet users now own a smartphone. This has revolutionized the business world.
Your website design must be well-optimized and mobile-friendly. The following statistics will show this is not optional. 
According to NAR's 2016 home buyers and sellers report,  72% of home buyers search for homes using their mobile devices.
 If you want to experience a top-notch professionally designed real estate website that is mobile-friendly and able to generate quality leads, then hire the best website developers.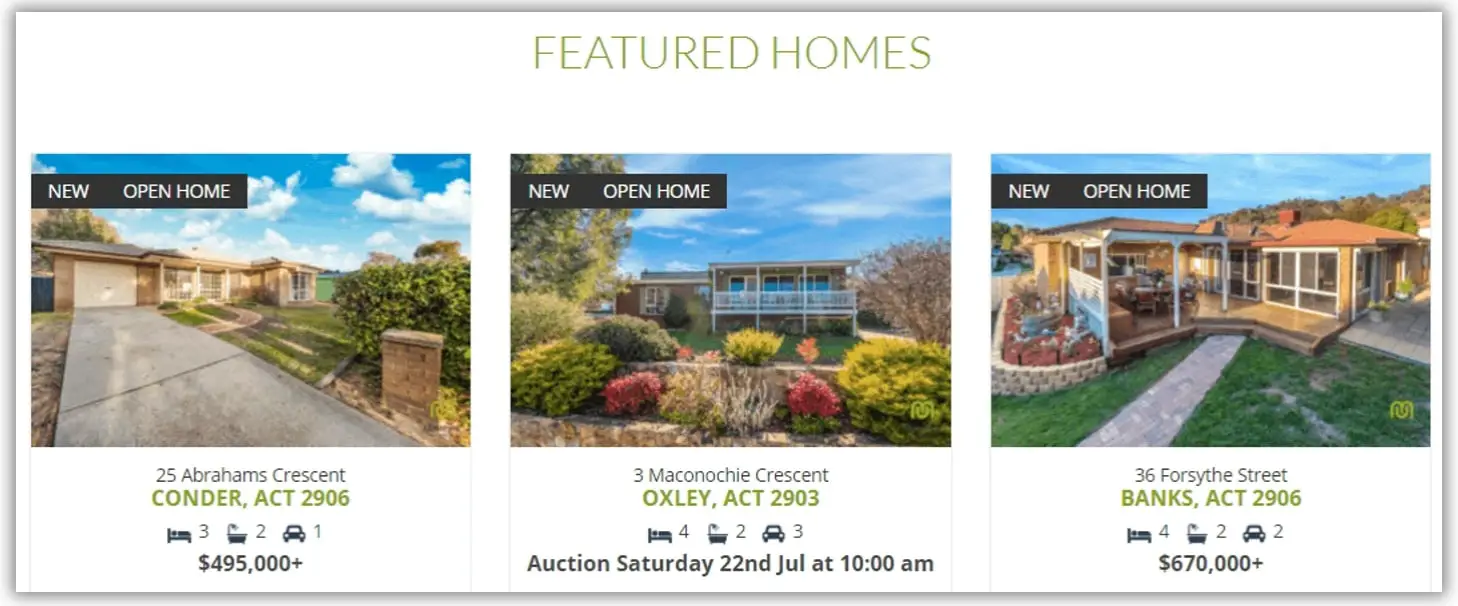 5. Marketing Automation
Marketing automation helps drive engagement on your website/blog. You can install these automation tools on any section of your website. 
Over 64% of businesses that incorporated marketing automation on their website reported positive results within six months.
 A good example of a marketing automation tool is the message bot.
Here are a few things they can do:
Strike engagement with visitors once they land on your website

Able to send targeted messages to your segmented audience

Leverage visitors' browser history to send them targeted messages. 
See Also: How Businesses Can Increase Digital Marketing ROI
6. Paid Advertising
Paid search advertising or pay-per-click is a form of advertising that allows advertisers to show ads in search engine results.
It is probably not the cheapest option out there but offers real estate agents the opportunity to generate quality leads for real estate.
It is also a good strategy to support your existing listings, which is is plus because brand visibility is extremely crucial in real estate marketing.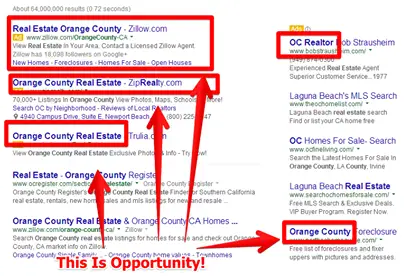 Paid advertisements can be categorized into two: social media ads and paid search ads.
As a rule of thumb, knowing your target audience is vital when it comes to a paid advertisement.
With social media ads, you also need to understand the stage your target audience is in the buyer's journey.
For example, most audiences on LinkedIn are young professionals who aspire to purchase a house soon. And on Instagram, most are also young but are more likely to be browsing homes for fun and in their early stages of buying a house
However, paid search is more cost-effective than print advertising – with the capacity to increase return on investment. The average conversion rate in AdWords across all industries is about 3.75%.
The display network is around 0.77%. These are just statistics that generate great revenue.
Ensure you have a crystallized digital marketing strategy if you want to generate leads for your real estate in Nigeria using paid ads.
Without this strategy, relying only on paid ads to acquire new clients will eat deep into your marketing budget pretty quickly.
See Also: How to Sell Real Estate Properties with Facebook Marketplace in Nigeria
Ready to Generate More Real Estate Leads in Nigeria?
Digital Marketing is useful for real estate.
However, understanding your target audience is key. Your first priority should be to create relevant content that your target audiences are happy to consume.
There is a wide range of strategies, tools and digital marketing tactics that real estate agencies in Nigeria can use to generate leads online.
No one strategy fits all. Hence, it's a best practice to leverage multiple strategies and channels to improve your visibility odds. Always optimize strategies that resonate with your clients.
If you're into buying and selling properties in Nigeria and just getting to know about online marketing, then you'll probably need support. Feel free to get in touch with us.
We'll be super excited to help you achieve your goals as the best real estate marketing agency in Nigeria.