Before addressing how to perform an SEO audit, let me briefly explain what an SEO audit is.
An SEO audit is a way of assessing or analyzing the overall health of your website and whether it is properly optimized for search engines.
It uncovers vulnerabilities and flaws that can hamper your website from attaining a high rank in Google search results pages. It also identifies opportunities that can improve your website's SEO performance.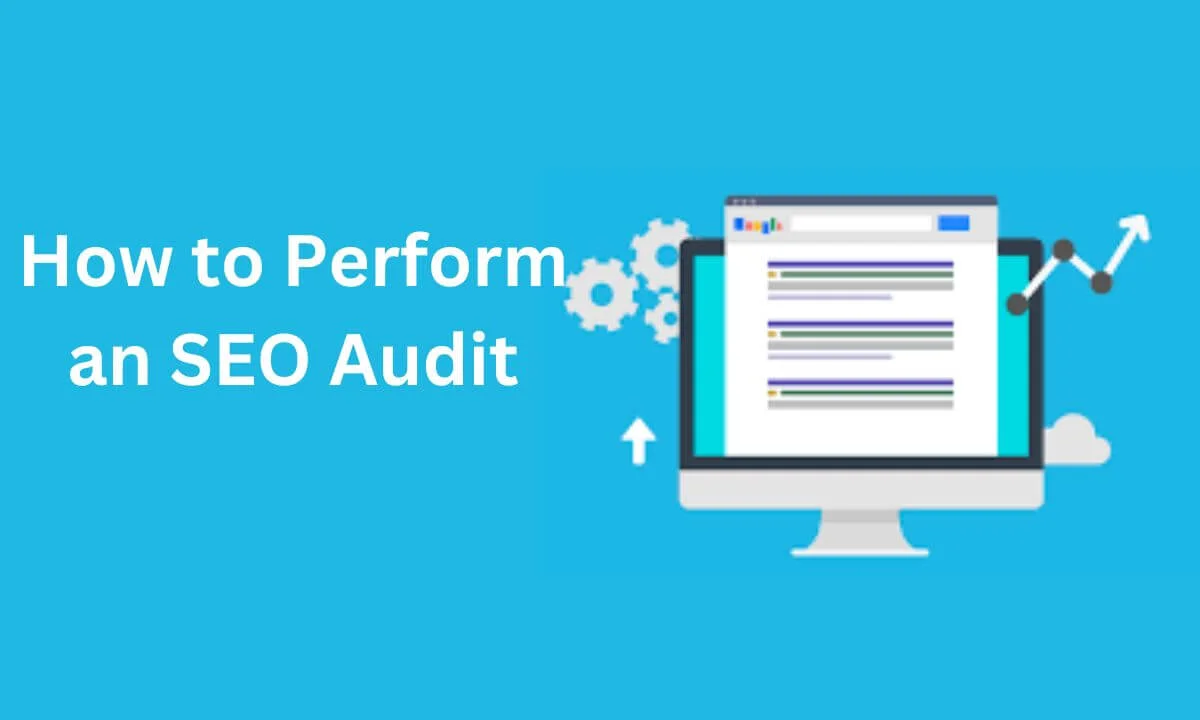 An SEO audit typically addresses the following:
User experience
Competitor analysis
Indexing and crawlability
Backlink
On-page SEO
Generally, it analyzes how well a website meets search engine best practices. It also offers recommendations on how to further improve your SEO performance.
Google regularly tweaks its algorithm to better its search result quality, so auditing your website is a way to stay updated.
What is the Importance of an SEO Audit?
As mentioned earlier, an SEO audit is a reliable way to assess your site's health in every ramification.
You have to do a review of multiple factors, like anchor text, internal links and even backlink profiles.
Another important factor is page loading time.
A comprehensive audit will help you identify flaws or potential problems you have to rectify.
SEO Audit Area of Concentration
An SEO audit serves as an examination of your website with the aim of checking if it meets SEO best practices.
Here are a few key areas that an SEO audit covers:
Keyword Usage
An audit assists you in determining whether you are using the right keyword and if it is correctly positioned to draw quality traffic.
Organic Search Rankings
Every site owner wishes to make the best use of their budget.
An SEO audit helps you track your performance on the search results page, reducing the need to incur expenses for sponsored ads.
With an audit, you can get proper insight into how effective your SEO strategy has been to ensure better site visibility.
Analyze Competitors
Your industry competitors have to be analyzed frequently to track their search results ranking, keyword usage, etc.
You can review their backlink profiles, meta tags and other important elements to understand why they have better SEO performance and what to do about it.
Address Error Code
An SEO audit assists you in uncovering bugs and other problems that can hamper your SEO performance or decrease your search visibility on SERP.
You can request help from a web developer or SEO analyst to do this if you have no idea how to do this.
How to Perform an SEO Audit
Performing an SEO audit involves a lot of important steps to improve your SERP ranking. Let's explore them in depth.
Crawling
The first step to performing an SEO audit is a thorough site crawl. This lets you analyze the present situation and uncover problems your site may be facing.
Most importantly, a crawl will serve as a foundation for your SEO audit.
I advise that you carry out an automated scan every month. It is an easy way to stay abreast of simple factors such as conversions, page views and bounce rate.
This should be adequate to reveal serious problems, like on-page issues (e.g. broken links, duplicate content and missing meta-description).
Ensure you get in touch with an expert for a comprehensive audit if you uncover any serious issues. This kind of detailed audit has to be carried out yearly.
After conducting an audit, your website is evaluated, and bugs are identified.
Furthermore, you will have proper metrics and data that can help you in optimizing your website for traffic growth and search visibility.
Here are some important elements to pay attention to when conducting a technical SEO audit:
Content
Meta description
Links
Site architecture and layout
URL structure
A comprehensive audit will evaluate your landing page and its links with the rest of your pages, how user-friendly your page is, the responsiveness of the navigation bar, and whether ads and banners are impeding your site engagement.
Check Your Page's Speed
Page speed is very crucial when conducting an SEO audit. This is why it is advisable to assess your page load time.
If your website has a fast loading time, it improves your user experience.
However, slow loading times can lead to high bounce rates and frustration on the part of your site visitors. This can be very problematic if your site is a major pathway for conversion.
A speed test also reveals which of your site's elements negatively impact your SEO performance.
Once you are properly aware of areas of your site that need improvement, you can improve your site's visibility
Evaluate Your Site Architecture
Having a good site structure can positively impact your site's performance.
It can also translate to a positive user experience, enriching your site traffic and optimizing the crawling process with search engine bots.
This is why we emphasize having an organized, clear site structure that can be seen in taxonomies, internal links, breadcrumbs, navigation, and schema.
You also have to build and optimize your XML sitemap.
Also, you need to have a solid URL structure. Ensure that it has a relationship with your site hierarchy and follows a simple and clear naming style. Try to stay away from numbers and symbols if possible.
Another element of site architecture is ensuring that important pages are added to your site's navigational menu. This way, search engine bots and site visitors can easily locate your pages without hassle.
It is also important that your content has internal links, as it improves your site's crawl efficiency and enables visitors to navigate your pages.
This is how you will be able to build a great site structure that will add value to your SEO strategy.
Review Your Site's Content
Content is a highly important on-page ranking factor and can positively impact your site's performance. Google places a premium on content that is fresh, unique, informative and meets search intent.
This is why you need to ensure your site's content meets SEO best practices, which revolve around ensuring it is people-first, helpful and relevant. This is the only way to reap the benefits of high rankings and improved web presence.
Content SEO audits are important because they help you ensure your existing content is great in the eyes of your site visitors and search engines. This also applies to new content.
When building content, make sure your keywords are not forcefully inserted. They have to be natural and consistent. Anything other than this would risk penalization from Google and other search engines.
Ensure your content is relevant and adds value to your readers.
I suggest that you create a content calendar, as it will help you to monitor keywords in a systematic manner. Pay attention to the latest algorithm updates to consistently improve your content quality.
Review Your Tags
Tags give more information about your web pages to search engines, particularly when they are concise and descriptive. This is because longer titles are truncated by search engines. So brevity is key. Add relevant keywords where necessary.
A meta-tag briefly describes the content of your web page. It can boost your site's click-through rates by making your SERP listings attractive.
Alt tags are added to images so as to describe them for search engine crawlers. When you provide the right description for images on your website, it will boost your site's performance and grow your web presence.
Audit Your Backlinks
At times, it is the connections that matter.
Search engines can decide your site quality and its worth to netizens based on your backlink profile.
Backlinks are when other websites link to yours. In previous years, there was a prevalence of "link farming" or "link exchange," which involves trying to manipulate search engine rankings by reciprocal linking with sites.
But today, Google has updated its algorithm to become more complex, and even SEO techniques have evolved for the better. So, in building your backlink profile, pay attention to the quality of the site.
If Google perceives that you are getting links from shady or spam websites, it can negatively impact your site's reputation. You also have to ensure that the sites linking to you are relevant to your niche.
This can also have an effect on your SEO.
How to Perform an SEO Audit FAQs
What are the best SEO audit tools on the internet?
Here are some of the most effective SEO audit tools:
Google Analytics
Google Webmaster Tools (Search Console & Google Trends)
Screaming Frog's SEO spider
SEO Report Card
Check My Links
Browseo
SEMRush
Ahref
Majestic
What are SEO keywords?
SEO keywords (also called "keyphrases" or "keywords") are integrated into online content to boost the SERP rankings for those words.
How do I decide if my website needs an SEO audit?
Rapid drop in SERP ranking
New competitors in your niche or location.
Modify your site link structure and navigation.
You have recently redesigned, redeveloped or migrated your website.
You are losing links, or there is a rapid
Conclusion
If you want to improve your SERP ranking on your website, you have to carry out an in-depth SEO audit. Ranking is not an instantaneous process. It takes time.
In this article, we explore ways to use SEO audits to establish your site's reputation and improve its performance.
You can also learn more about how long it takes to perform an SEO audit.