An SEO audit is an inspection, evaluation or assessment of a website's condition to have a clear picture or insight into its potential to rank in search engine results pages.
It shows the extent to which your website adheres to best practices – it is a prerequisite to creating a strategy that will have measurable outcomes.
In simple terms, SEO audit reports can be used to review and optimize a site to meet search engine guidelines. It can be centered around specific or broad elements.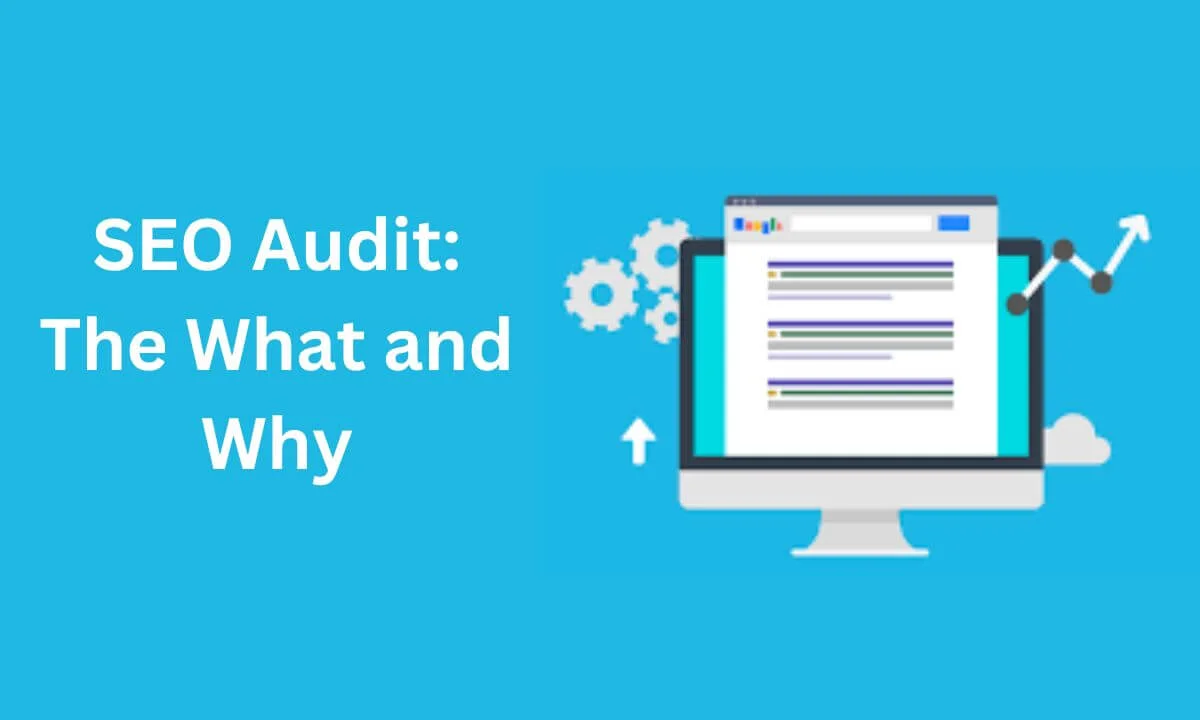 Now, let's explore different SEO audits.
Types of SEO Audit
Technical SEO Audits
Monitoring your website speed, layout, structure, content delivery, indexing and security.
On-site SEO Audits
Inspect whether elements like internal links, alt text, meta descriptions, headers, and titles comply with SEO best practices.
Off-site SEO Audits
Review the quality and quantity of backlinks and their anchor texts.
Content SEO Audits
Review the nature of the content posted on the website, whether it is user-friendly, engaging, relevant to search queries or fully optimized. It is a very important aspect of content marketing strategy. It also assists in finding out which section of content requires deletion or expansion.
Core Web Vitals Audits
This is aimed at enhancing the user experience. It evaluates your core web vitals metrics, site layout, structure and performance. This is a crucial step in optimizing your site to meet the core web vital specifications and strengthening your rank in SERPs.
Local SEO Audits
Inspect components, including GMB (Google My Business) Profile, local citations, directories and other local search engine optimization criteria with significant effects on your ranking in search results. It reviews elements that contribute to how many local clients you are able to draw to your business. Local SEO audits are compulsory for entrepreneurs and business owners.
Also, depending on the kind of website you have, you need to consider other important elements like:
content quality and whether it demonstrates expertise, authority and trustworthiness.
language options, Hreflang tags and content translation for multinational businesses.
purchase journeys and data structured if your website is an online business.
What Should Be in an SEO Audit
An audit has to be thorough and detailed. It has to encompass content and structural elements that impact your SEO performance.
It also has to offer a holistic insight into your existing situation. Any inconsistencies or inadequacies may lead to unreliable or erroneous recommendations.
Your audit has to be simple to comprehend and use clear language. As a site owner, you have to find it easy to put together puzzle pieces regarding SEO issues that impact your objectives, strategy, or earnings. And recommendations have to be presented in a way that helps you achieve your overall business goal.
Lastly, the recommendations from your SEO audit have to be implementable. There has to be a road map from start to finish, showing how each recommendation will impact the site's visibility.
What an SEO Audit Shouldn't Be
An SEO audit should never be hastily done. Identifying the real causes of the issues negatively impacting your site visibility takes a lot of time.
A complete audit may require three to six weeks to finish up.
However, this largely depends on the complexity and size of your site. You have to properly plan and carefully execute the recommended changes to your website.
This is why it is advised that an SEO audit should be carried out by an expert who will make reliable and actionable recommendations after an in-depth investigation.
Why SEO Audit is Important
The next question you may have in mind is, "Why is an SEO audit important?". It helps you identify areas of improvement and discover actions that have a negative impact on your site visibility. Besides this, carrying out an SEO audit has other tremendous benefits. They include:
Helps in Identifying and Rectifying Website Errors
An SEO audit allows you to discover errors that negatively impact your site's ranking on search engine results pages.
Furthermore, it reviews your strategies, whether they hinder your site from growing its web traffic or cause a decline.
The following are issues that an SEO audit can identify:
If your site backlinks are hurting its ranking.
Keyword cannibalization.
Sluggish page loading time.
Absence of meta tags.
A lot more.
An SEO audit will point out and address site errors that may harm your ranking on search results pages, earnings and traffic.
It gives insight into the effect of certain SEO activities on your website performance and enables you to set up a unique strategy
An SEO audit delivers important data about your website's performance on search results pages. It gives insight into the impact of your SEO activities.
Because of this, you can decide if these actions are possibly taking you closer to your business objectives and if you are heading on the right path.
This ultimately assists you in creating a unique strategy that optimizes your site's potential and invests in elements that are highly beneficial.
Monitor Google Algorithm Updates and Changes
Google constantly updates its search algorithms. This implies that they tweak and modify their search engines. This can affect your website's performance.
An SEO audit lets you track all the algorithm updates and make sure your website complies with the requirements of the most recent changes.
It is an excellent and quick way of analyzing your website and deciding what has to be optimized or modified. 
It Helps in Gathering Valuable Insight About Your Website
Another reason an SEO audit is important is that it helps in gathering valuable insight into your site's performance.
As you are rectifying the errors on your page, it is important to constantly check if the changes you have made are positively impacting your site.
This will help you make the best use of your budget. With an SEO audit report, you can monitor how things were prior to making updates and changes.
Because of this, you can access reliable data about your SEO performance and track your competitors.
Understand that an SEO audit has to be carried out before formulating an actionable SEO strategy.
Conducting a thorough site audit allows you to implement analytical decisions and build a foundation upon which to assess your results in the future.
It Gives You Motivation for Improvement and Growth
An SEO audit is a great way to come up with ideas for the improvement and growth of your website.
It outlines every vulnerability and flaw in your web presence that has to be rectified and also offers ideas on ways to tailor SEO strategies to your benefit.
For instance, if you observe that your website doesn't have enough backlinks and you are unsure about how to acquire them, through an SEO audit, you can uncover a few excellent link-building tactics that you can implement.
In a nutshell, an SEO audit reveals untapped opportunities that can assist you in growing your site traffic and improving your business revenue.
It Helps in Researching Your Competitors and Comparing Your Strategies with Theirs
SEO auditing tools help you thoroughly research your competitor's website. With this, you can understand their backing profile, SEO strategies, and keyword positions, in addition to their strengths and weaknesses.
You can gain insight into whether their content has plenty of backlinks and see the performance of their website.
Next, it can motivate you to imitate what works for them to improve your SEO effectiveness.
Also, tracking the way your competitors acquire their backlinks can help you identify valuable outreach opportunities. With this, you can get backlinks from quality domains and grow your site authority.
SEO Audit FAQs
What are the purposes of SEO audits?
An SEO audit assists you in uncovering errors that are hurting your site traffic and performance on search results pages.
This way, you can review if your strategies are causing you to lose traffic rather than grow it.
Why is an SEO audit important for your website?
An SEO audit is a great way to improve your website for search engine results pages and visitors.
As a site owner, your aim is to grow your lead generation and conversion. An SEO audit lets you uncover and address any deficiencies in your site, leading to a better user experience and improved conversion rates.
What are the elements of an SEO audit?
Every element of SEO audit can be categorized into three main groups: technical SEO, off-page SEO and on-page SEO.
What are some free SEO audit tools?
Google Search Console is a free tool that you can use to track your web presence in the search engine results pages.
It also identifies crawling and indexing issues that need immediate attention.
Screaming Frog is among the most popular technical SEO audit tools with a solid customer base.
The tool has a crawler that gives insight into your site structure and uncovers technical issues on your website.
It also offers valuable SEO recommendations that can improve your site's performance.
GTmetrix is another free tool that highlights technical issues that can negatively affect your site's speed and UX.
Today, Google is placing more priority on user experience as a ranking criterion.
Thus, using this tool to optimize your page loading time can improve your SEO performance.
Conclusion
In this article, we have explained the meaning of an SEO audit and why it is necessary to conduct it frequently.
It is important for optimizing your site's performance and increasing its traffic.