Though TikTok stands as a more recent social media in comparison to other social media of its calibre.
It has successfully metamorphosized to become one of the most used social media spaces.
Different people from different parts of the world connect and relate with each other via TikTok.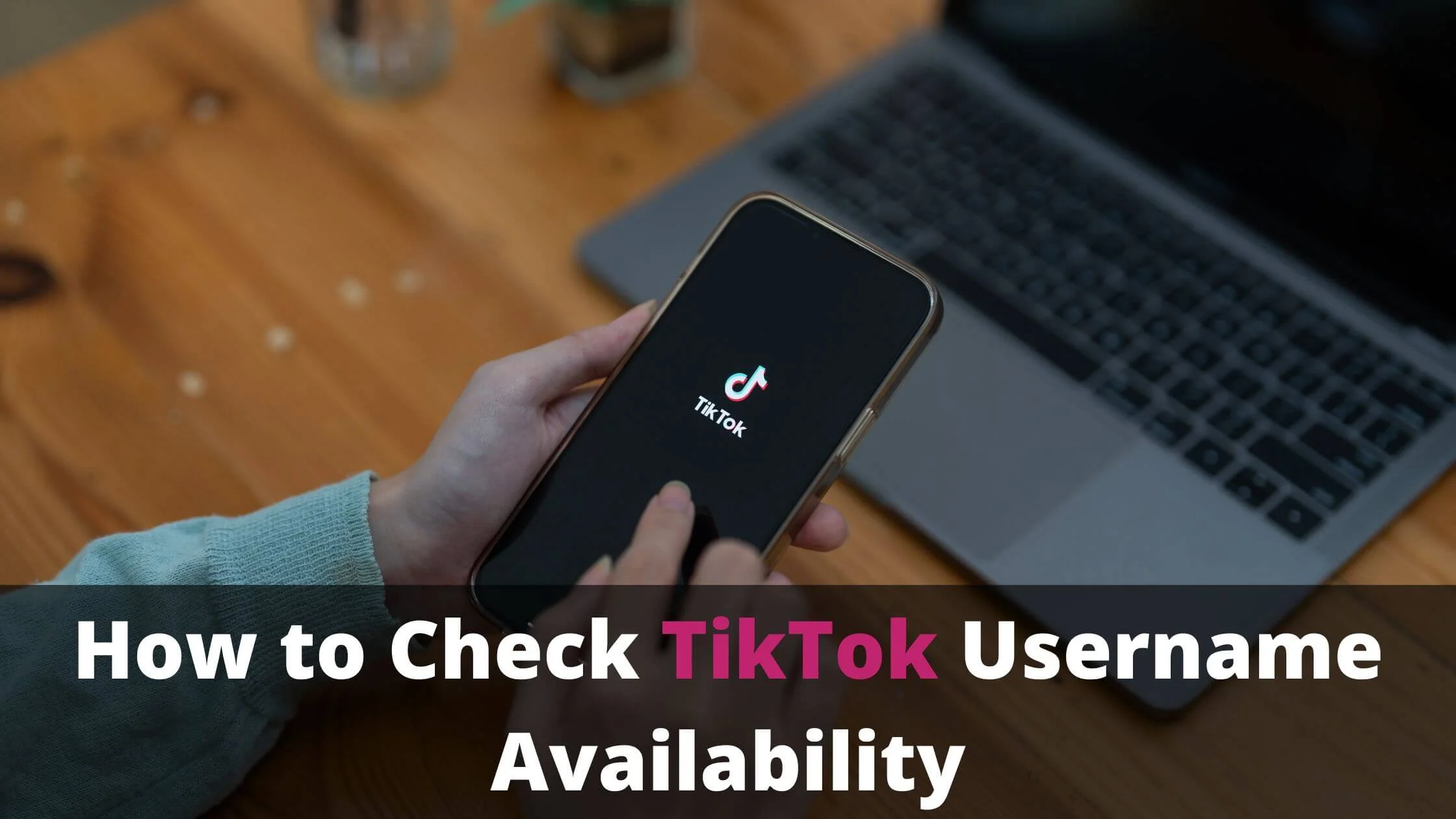 Each of these persons has a distinct identity on the TikTok platform courtesy of their username. When you create an account, you will have to choose a username to go by.
The name you choose is very important as it will greatly influence your relationships in the network.
Choosing a username for someone who is a new user or for you who feels the need to change your username is not an easy procedure as TikTok would not have two users make use of the same username.
This means, your username has to be different from that of the over 1 billion users on the TikTok network and that can be a lot to tackle.
When you have decided on the username to use, it is important that you confirm if the name you have chosen is available.
This is where this guide comes in.
Here, you will find out how to check the availability of a TikTok username you have chosen.
You will equally get to discover tips on how to create a rare TikTok username.
So, read along to find out more on how to manage username creation on TikTok.
TikTok Username Checker
TikTok Username Checker by Primegate Digital is a free online tool that allows you to check if a TikTok username is available for sign up or not.
To verify TikTok username availability, enter the proposed username or name in the given box and tap on the Check button.
TikTok
Username

Checker

Check for Available Tiktok Usernames
How to Check TikTok Username Availability
Open TikTok Username Checker by Primegate Digital on your Android or iPhone device.
Enter the username whose availability you want to confirm.
Next, tap on the check button.
Finally, you will see whether the TikTok username is available or not.
Other Ways to Check TikTok Username Availability
To find out if a particular TikTok username is available, you can employ any of the two means provided below.
Check Using Third-Party Apps
To be able to solve the problem of TikTok username availability, apps have been created to help people who wish to own an account on TikTok confirm the availability of the username they have chosen before they commence the sign-up process for their account.
You can download any of the applications of your choice and sign-up.
Thereafter, you can launch the app, enter the username and search for the availability of the username using the platform.
An alternative to doing this if you are not comfortable with the app is to go to the official website of the application and put in the username you wish to search for.
Check Directly on the TikTok App
If you are not comfortable with making use of third-party apps for anything including checking the availability of your proposed TikTok username, you can confirm the availability of the username on the app when creating the app.
Here is how to do this.
To create a username, you need to create an account. To create an account, you need to install the TikTok app for ease.
Go to your mobile app store and have the application downloaded and installed on your mobile device.
Open the TikTok app to proceed to the sign-up page.
Initiate the sign-up procedure by pressing the sign-up option.
Choose the contact detail you wish to use to sign-up; it can be your phone number or email and create your password afterwards.
You can choose to sign-up with Facebook or Twitter and forfeit the password creation stage.
Use the calendar to choose your birthday; the year, month and day.
You will be sent a 6-digit confirmation code after you have entered your sign-up details, created a strong password and requested the verification code to be sent.
Enter the code sent to you for verification.
Enter your proposed username and if it is unavailable, you will be alerted by TikTok.
Peradventure you signed up with Google, Twitter or Facebook, a username will be created for you. Make use of the edit profile option to change the username.
If the new username is unavailable, you will be notified.
How to Create a Unique TikTok Username
Your TikTok username is the name people will relate with on TikTok. It is important that the username you settle for is unique and befitting.
Tips on Creating a Unique Username
Let's explore tips that will help you to choose the right kind of username for yourself on TikTok.
Wordplay makes your username unique and informs people that you are good with words. People sometimes get attracted to people who are good with words.
Make a combination of two things you love doing. For instance, if you love to do ice skating and you love to dance, you can choose a username that goes Icedancer.
Choose a number that is memorable to you. Your birthday is a good option. However, if you are concerned about security, then, you can choose another set of digits that is attached to something memorable.
You can combine one of the things you like with a descriptive adjective and possibly with an addition of your name. For example, if you love writing music, and your name is Lily, you can have a username that reads Lillyricsfrenzy.
Ensure you pick a username that gives the perfect tone for your brand.
If you are on TikTok to become an influencer and possibly, make money, or you own a business, you can add location, job title and keywords that are related to the kind of industry you are into.
As much as possible, use the same brand username across all your social network account.
TikTok Username Generator
TikTok Username generators like the Primegate TikTok Username generator can be of great help to you. Try out different username generators and settle for the one that you are most comfortable with.
To have username options generated for you, answer questions about yourself. This will include your name, hobbies, favourite things, important words, numbers etc.
Go through the list of usernames displayed.
The good thing is that you have the luxury of plenty of ideas coming to you. That way, you can make a combination of two or more username suggestions to create the username of your choice.
You can now check for the availability of the username you have selected.
Notes on TikTok Username Security
Choose a username that is a combination of your name only on a professional basis or when your name is the brand you want people to relate to.
Do not add numbers that are from your phone number, address or social security.
Check TikTok Username Availability FAQs
How long can a username on TikTok be?
The maximum number of characters your TikTok username is permitted to contain is 24.
As for the characters, the only things permissible are numbers, letters, underscores and periods which are only permissible at the beginning and the middle of the username but not at the end.
How do I get a username that is taken on TikTok?
You have the option of reaching out to the owner of the username and negotiating for the username.
Mind you, paying for a username is against TikTok policy.
Another option is to be patient if you notice that the account has been inactive.
This is because, after 180 days of inactivity, people can lose their usernames in accordance with TikTok policy.
Afterwards, you can make use of the username.
Conclusion
For your TikTok account, unlike some other platforms, your username is what will be widely displayed and is what users in the community will know you by.
It is therefore important that you take your time and select a username that is perfect for you and is in line with your interest in the platform.
To be on the safe side choose more than one username, then, check for its availability before you go ahead with creating your account and username on TikTok.
Also Read: