With the millions of accounts that are present on Instagram, the authenticity of all of them cannot be vouched for.
This can be a concern to you who own an active account on Instagram. A legitimate concern at that.
With the chances of getting to relate with people that may be potentially harmful and persons that can bug you with unsolicited marketing ads and SPAMs, validating the authenticity of accounts on social media becomes important.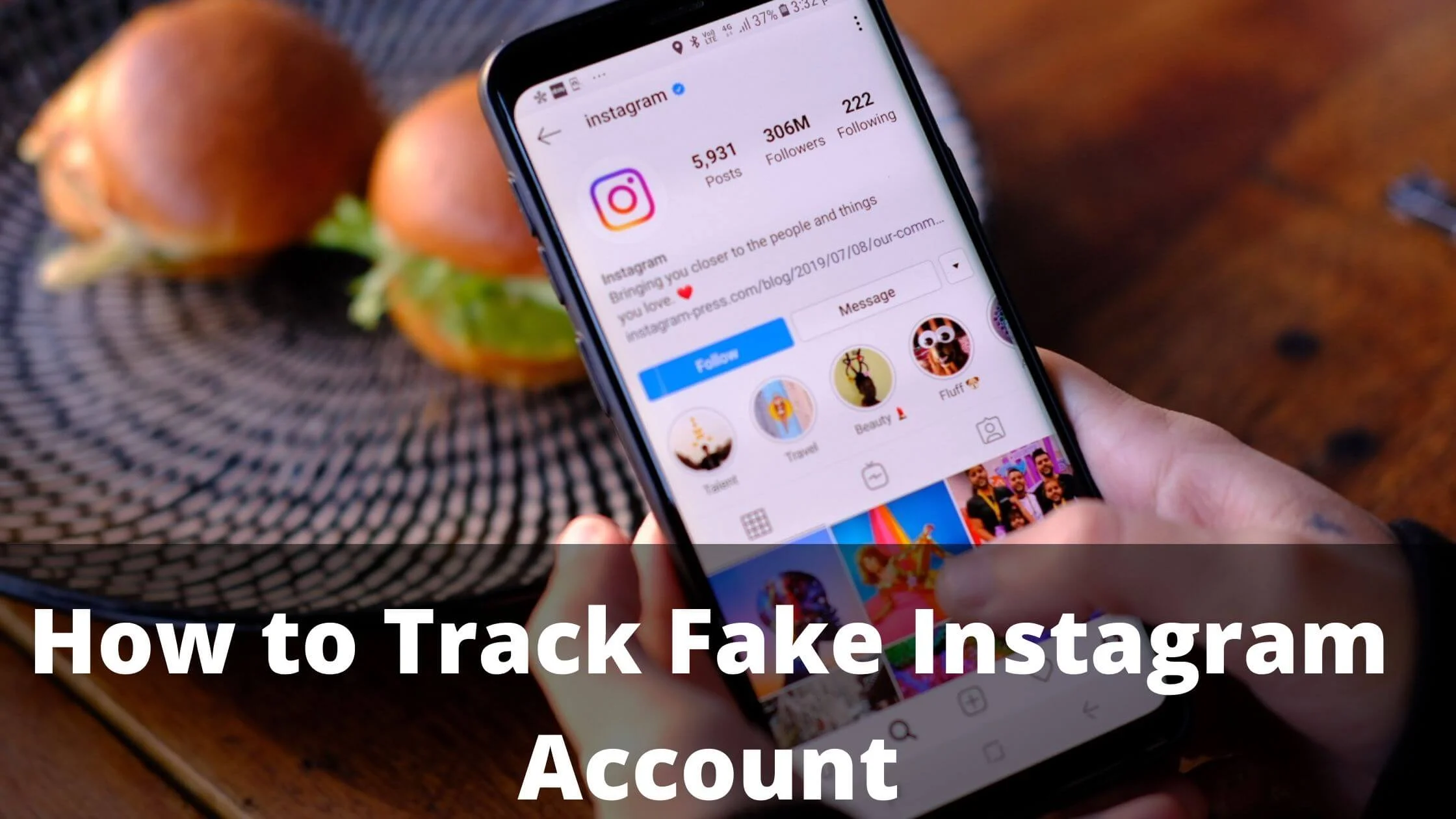 The first point of call is ascertaining if an account is authentic or fake.
For you on Instagram, the question might be "How can I track a fake Instagram account?".
Whatever the result of your findings on an account is can then inform your decision of what you wish to do about such an account.
It would have been amazing if there was a button or feature that you can make use of in your Instagram handle to track a fake Instagram account.
Well, sadly, there is none. Does this mean that it is impossible to track a fake account on Instagram? On the contrary, it is.
At the end of this article, you will find out ways to tell if an account on Instagram is fake.
See Also: How to Delete a Fake Facebook Account Within 24 Hours
How to Identify a Fake Instagram Account
Several markers can indicate that an Instagram account is fake. These markers will help you track and identify a potentially harmful account.
Profile Details
One of the first things to check out in an account is the profile details of such an account.
If you suspect that an account is not real on Instagram, the details in the profile of such an account can make it easier to validate your perception.
A fake account will not use personal branding tools such as an authentic profile picture.
The details in the profile may look spammy and completely generic. This can be an indicator that such an account is fake.
The username is another profile detail to look out for.
Fake Instagram accounts sometimes have irrelevant words attached to their username or they can have a username that appears completely fabricated and unoriginal.
Followers Versus Following
The fake Instagram account times have a huge and irreconcilable difference between the followers and following base of the account.
You will find the number of persons following the account varies hugely from those that the account is following.
A simple example will be the followers: following ratio of 45:1250.
Since this account is created for things such as marketing or in a bad case scenario for harmful activities, the credibility of the account that comes from a high number of followers will be low.
And of course, to be able to cater for its intent, it has to follow a larger number of persons.
Engagement
Even with a large number of accounts that they connect with, fake accounts can still have a very low rate of engagements.
An account that is very active with a high number of people that the account is following yet has limited likes, comments and general participation from its connected members can be a fake account.
Content of the Account
The principal identifier of a fake account on Instagram is the content of the account. Every account will have its content reveal its intent.
Therefore, it is only expected that a fake Instagram account will have contents that are spammy and disturbing.
Fake accounts shy away from having personal content, so, you are most likely going to find generalized content.
The number of contents generated in the account would play at both extremes. It is either going to be too small or going to be a lot.
Use of Bots
To be able to produce a large number of generic comments, a fake account is most likely to make use of bots.
Fake bots will serve to produce and send out unsolicited and irrelevant direct messages. Most of which might come as marketing spam.
See Also: How to Check Who Reported You on Instagram
Fake Instagram Account Finders
Due to the incidences of fraudulent and harmful accounts on Instagram, there is software that has been created to help users verify the genuineness of an account on social media.
These apps or software can be referred to as Fake Account Finders. Examples of popular fake account finding software include trendHERO, FakeFind etc.
FakeFind is popular because it is adapted for use on Android devices.
A general overview of how to make use of the fake account finding software is described below.
Get the software you are most comfortable with using.
Sign up with the app and get it running. The process of configuration will vary depending on the app but a guideline on how to get started with the app will be provided for you.
On the Fake account finder app, input the username of the account you are suspecting to be fake and allow the app to carry out a test run.
The result presented will be dependent on the factors used for evaluation by the app. Some of which have been discussed earlier as markers in this article.
How to Track Fake Instagram Account FAQs
Can cyber security track a fake Instagram account?
When a case of a fake account is properly reported especially if there are illegal activities that are being carried out by such accounts, cybersecurity will investigate to ascertain the authenticity of the report.
Once the case has been authenticated, the account can be tracked and appropriate measures taken against such an account.
It is necessary to point out that some fake accounts use VPN which makes it difficult to track the location of the account.
How can I find out who's behind a fake Instagram account?
You can follow the steps below to source out the person behind a fake account if an opportunity for such details has been provided by the person.
Go to the account and get the name of the account.
Navigate to your account and go to the " Add account" section of your account.
Enter the account name of the account.
Then, select the "Forgot Password" feature.
Input the name of the account again and you will receive an SMS notification of who you are searching for.
Note that the person will be prompted about what has just happened but will not know who did it.
In what ways can I reduce the chances of SPAM and enhance the privacy of my account on Instagram?
If you operate a private account, you can turn off the notification for message requests. This will make it easier for you to not have to deal with SPAMS. Go to your settings in your account, select the notification feature, and disable message notification for "Group messages".
You can alter your settings to enhance the privacy of your account. A simple alteration you can do is to change the privacy status that allows everyone to add you to a group to allow only those you are following to add you to a group.
Conclusion
You may not always be right about your perception of an account when it comes to its authenticity.
However, at any given time you feel an account may be a fake, track the account using certain factors such as the quality of the content generated in the account, its level of engagement, its profile details etc.
It is important to point out that while trying to verify the originality of an account, you should check out the age of the account, that is how long the account has been in existence.
This is because things such as low engagement and a few numbers of content can characterize a new Instagram account.
Although one outstanding thing will be the fact that all markers will not be present in such an account if it is not a fake account.
Also Read: