Facebook has introduced a new two-factor authentication (2FA) system to its users, which aims to make login more secure and convenient.
However, many people are complaining that they're unable to use the service.
Some say that their accounts have been locked out, while others claim that they've forgotten their login details.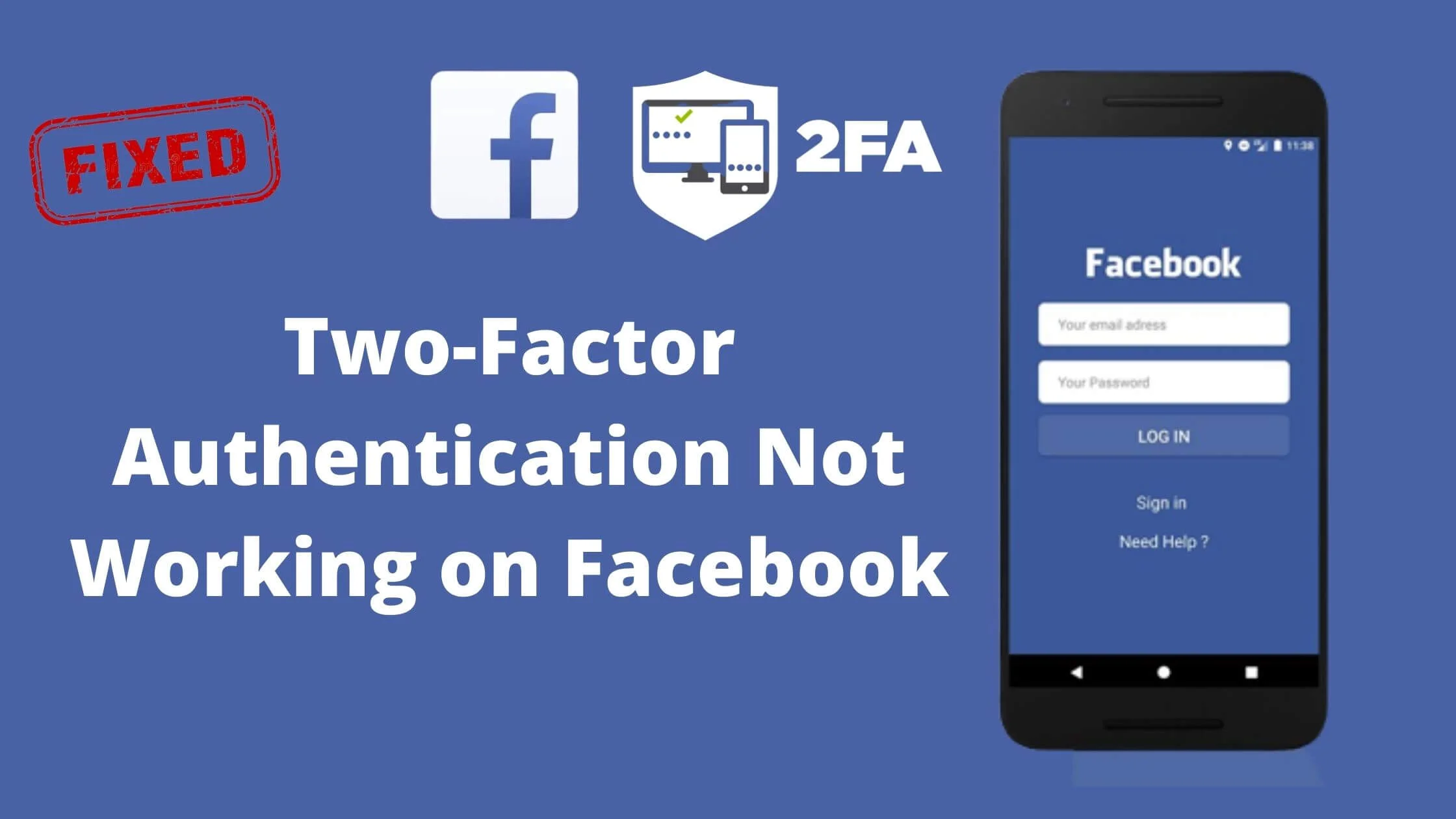 So, how do you fix two-factor authentication not working on Facebook and we limit the number of times you can request security codes? 
In this article, I will share with you how to resolve not receiving 2FA code as well as Two-factor authentication not working.
What is Two-Factor Authentication
Two-factor authentication is a security measure that requires a second piece of information when logging into a site.
This is in contrast to a one-factor authentication which relies solely on a username and password.
When a user logs in with a two-factor authentication, they receive a text message on their mobile phone number linked to their Facebook account.
Without the code, you cannot get into your Facebook account.
How to Setup 2FA in Facebook 
To set up 2FA in Facebook, follow the step below:
Launch your Facebook app.
Click on the three line bar at the upper right section of your screen.
Navigate down and click on "Settings and Privacy."
Next, tap on "Settings."
Below "Security" tab, you will find "Security and login", simply click on it.
Scroll down and click on "Use Two-factor authentication" from the menu option.
Then choose a security type – either an "Authenticator app" or "Text Message"
You will need to add a phone number to use the Text Message option. If you. already have that added, tap on Continue.
Proceed to input the 6-digit code that was sent to your mobile phone.
Finally, click on finish setup.
Note: It is important to have a backup method set up in case of security issues in future.
Alternative Ways to Set Up 2FA on Facebook
To set up a backup for Facebook Two-Factor authentication, follow the steps below:
Click on the "Recovery Codes" option. You will find 10 recovery backup code.
Save it to where you can easily access it.
You can also download third-party authentication app such as Microsoft Authenticator app, Google Duo or Google Authenticator to generate Facebook security code.
See Also: Difference Between Touch Facebook and M Facebook
How to Fix Two-Factor Authentication Not Working on Facebook
Facebook has been experiencing issues with two-factor authentication over the past few weeks. But, users were still reporting that the feature wasn't working for them.
So, how do you fix two-factor authentication code not received or "We Limit the Number of Times You Can Request Security Codes" on Facebook?
Follow the methods below to fix two-factor authentication not working on Facebook.
Wait For a Few Hours and Try Again
Perhaps you're using receiving two-factor authentication code via SMS, it therefore means that you will depend on your mobile network carrier to receive the code.
Hence, if there's any technical glitch with your cellular service provider, it might cause a delay in having you receive the security code.
Make sure you wait for a few hours ti receive the 2FA code.
Switch ON And OFF Airplane Mode
At times, weak cellular network coverage can delay the messages coming into your smartphone.
A quick fix to this is to Switch ON "Airplane Mode." This is a way of refreshing your connection and improve performance.
After 15-25 seconds, Switch OFF the Airplane Mode. Try to resend the 2FA code again.
Use Saved Recovery Codes
You can only use this method if you have previously saved the "Recovery code."
These code can be used to login to your Facebook account easily even when your two-factor authentication is not working.
Note: This code can only be used once. Once you have exhausted the 10 recovery codes, you can reset it to have new backup codes.
Log in From Trusted Device Or Web-Browser 
If you login to your Facebook account from a trusted device or browser, you won't be required to enter the 2FA security code each time.
Most times issues with 2FA occurs when you login to FB from a new device or browser.
Revert to your designated device that you usually access Facebook with.
Contact Customer Support 
This should be the last option to resolve issues with Facebook Two-Factor Authentication issues.
Here, the Facebook support team will help you fix the issue with two-factor authentication not working, we limit the number of times you can request security codes? and didn't a code issue.
Here's a detailed guide on how to contact Facebook support to fix your account issues. Make sure to check it out and follow the steps to contact Facebook.
Conclusion
Two-Factor authentication issue on Facebook can be really annoying. Especially when you want to login to your Facebook account to connect with friends and business partners.
Following this guide on how to fix Facebook two-factor authentication, you should be able to resolve all issues with not receiving code for 2FA and we limit the number of times you can request security codes on Facebook.
Also Read: