As a matter of fact, it's safe to say that social media has already changed marketing in a big way.
Social media marketing has become one of the most effective ways to generate leads, traffic, and brand awareness.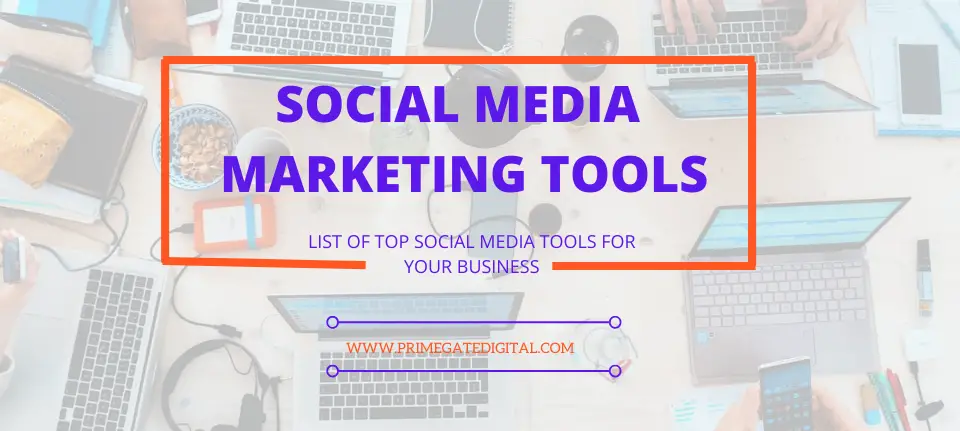 Today, most of the top brands are investing heavily in social media marketing, which is why it is important for marketers to know the different tools available to them.
In this article, we will take a look at some of the best social media marketing tools available to marketers today.
Is Social Media Marketing That Important?
Absolutely! Over the years, it's been one of the most cost-effective online marketing strategies. Social media lets you grow your visibility and brand awareness at little or no cost.
With 84% of B2B marketers using social media marketing to boost business revenue, you'll be the odd man out if you pay deaf ears to it.
When it comes to scaling your social media campaigns, you need the extra. You simply cannot become a social media guru without some important marketing tools in your base.
Check Out: 30 Best Digital Marketing Certifications Worth Your Money
Good social media tools help you become more effective in content creation and content marketing.
It has gone so big that, you can use them to schedule posts at the perfect time. 
Also, you can measure the effectiveness of your campaigns and use actionable insights generated to improve your social presence.
We've been having thought-provoking discussions at the Primegate Digital weekly meeting about the various kinds of social media tools that are best for driving business profitability.
Those discussions inspired the thoughts in this article.  
However, you can reach out to us for digital marketing coaching if you are new to social media marketing.
These 15 social media tools shared here have been tested and are available to Nigerian brands to increase engagement, conversion and profitability.
Still thinking of which social media marketing tools are best for your business? Let's deep dive right away.
See Also: Top 30 Best Digital Marketing Certifications Worth Your Money
Top Social Media Marketing Tools For Online Marketers
1. 

Mention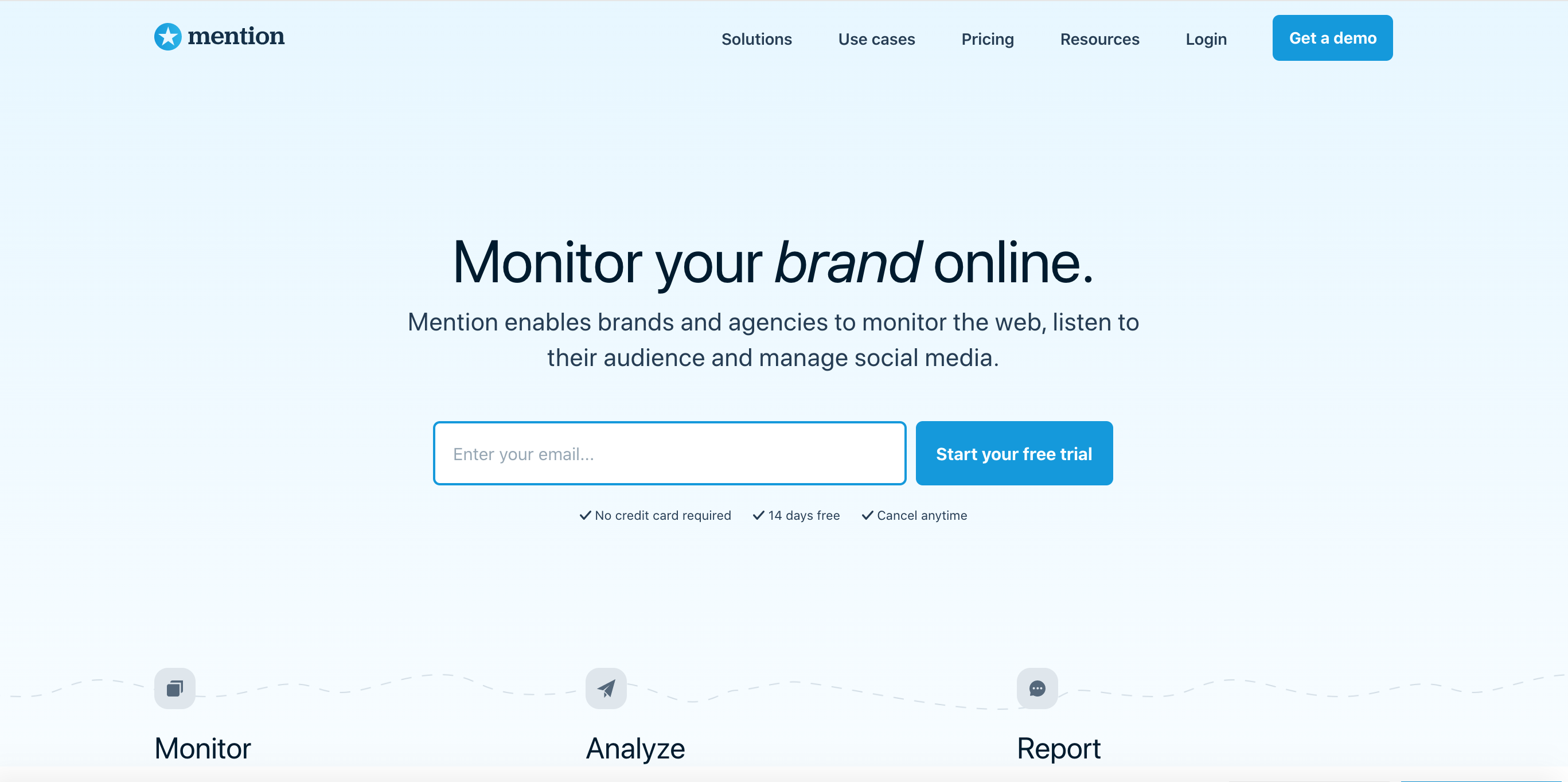 Mention is an extremely all-inclusive social listening tool. It helps monitor mentions of your brand, your products, or even your competitors in real-time.
Perhaps, it is one of the best tools out there to improve your online presence.
With Mention, staying on top of the conversation has been made easy. You can respond to social media comments and mentions from right from the platform.
You can monitor what the web is saying about your brand and your competition. Also, Mention takes notice of what the web is saying about your brand and keywords related to your industry regularly.
Finally, you can use Mention to find key influencers in your niche for influencer marketing campaigns and analyze your competitors on the go.
See Also: Top 15 Rated Digital Marketing Skills to Aquire in Today
2.

Buffer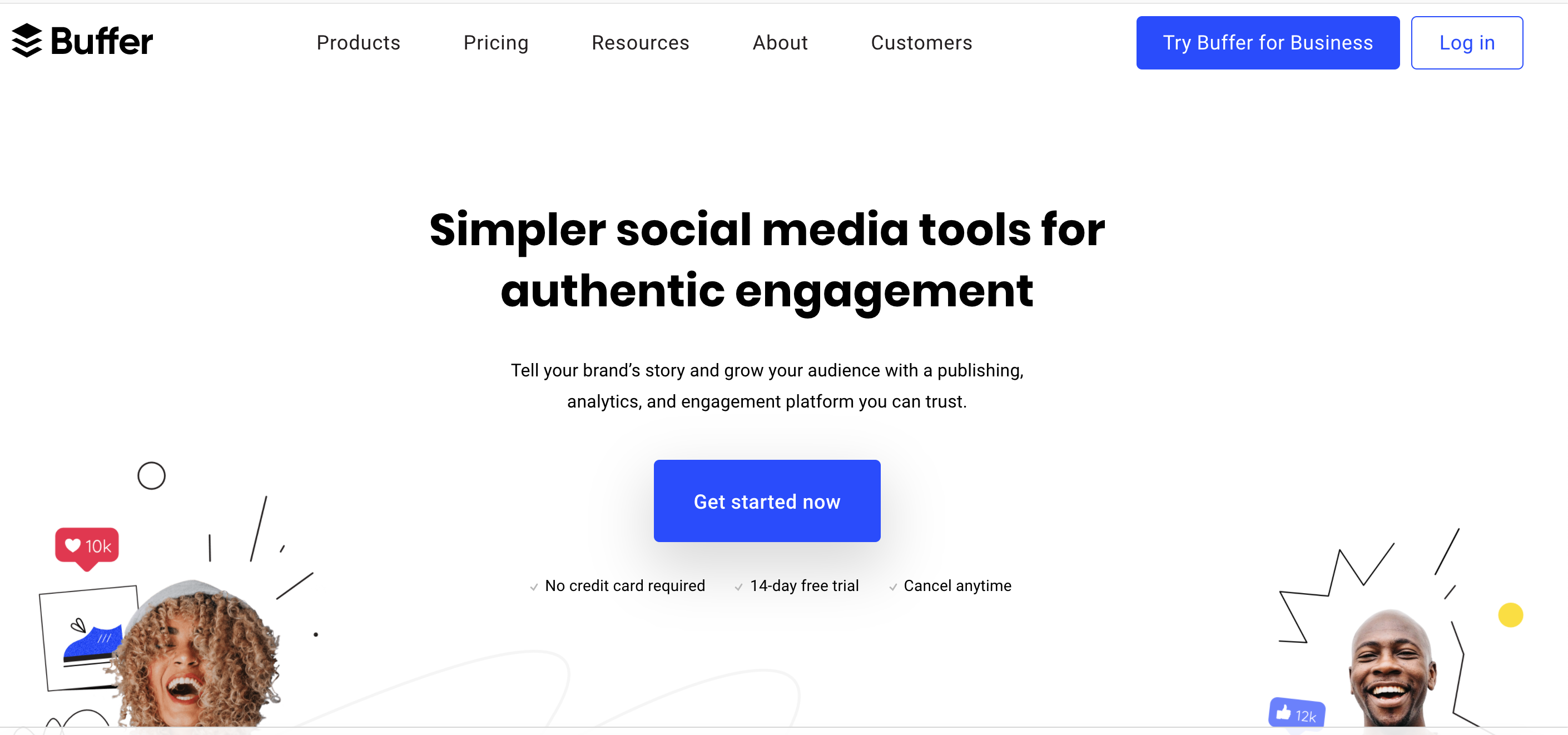 With its neat interface and easy-to-use analytic features, Buffer outsmarts other social media scheduling tool.
We have been using this tool in managing client social media pages for years now.
Buffer allows you to share content across multiple accounts and platforms, engineered from one central dashboard.
It is now easier to share content across multiple channels simultaneously with the use of the Chrome Extension.
A great way to start if you're new to social media marketing is to visit their blog section.
They have got great social media guides and case studies to help you through.
With its incredible analytics, Buffer can monitor and measure key metrics on all the platforms where content are shared.
If you are looking for a robust tool out there for managing social media for businesses, Buffer has got you covered. 
Apart from content distribution, you are also able to access complex analytics to track your content's performance on different channels.
However, most of these analytic tools are available on their paid version
See Also: 35 Benefits of SEO & Why Every Nigerian Business Needs SEO
3. 

Canva
Canva has made graphics designing super easy. Best of all, you don't need to have graphics design skills to use Canva. It comes with awesome ready-made templates and cool graphics you can use right away.
It lets you come up with stunning creatives for your campaigns. Use it to jazz up your content so that more people like and share your posts on social media
Canva is the easiest way to create eye-catchy, web-optimised graphics using images and text.  It has continued to be one of the most used and resourceful social media marketing tools right now.
The interface is super easy to drag and drop, with full control over the font and colour as well as image editing and positioning.
It can be used to create social media posts, CVs, YouTube thumbnails, eBook covers, posters, logos, presentations and lots more.
With all of these features, it's free to use but there is also a pro version.
4. Biteable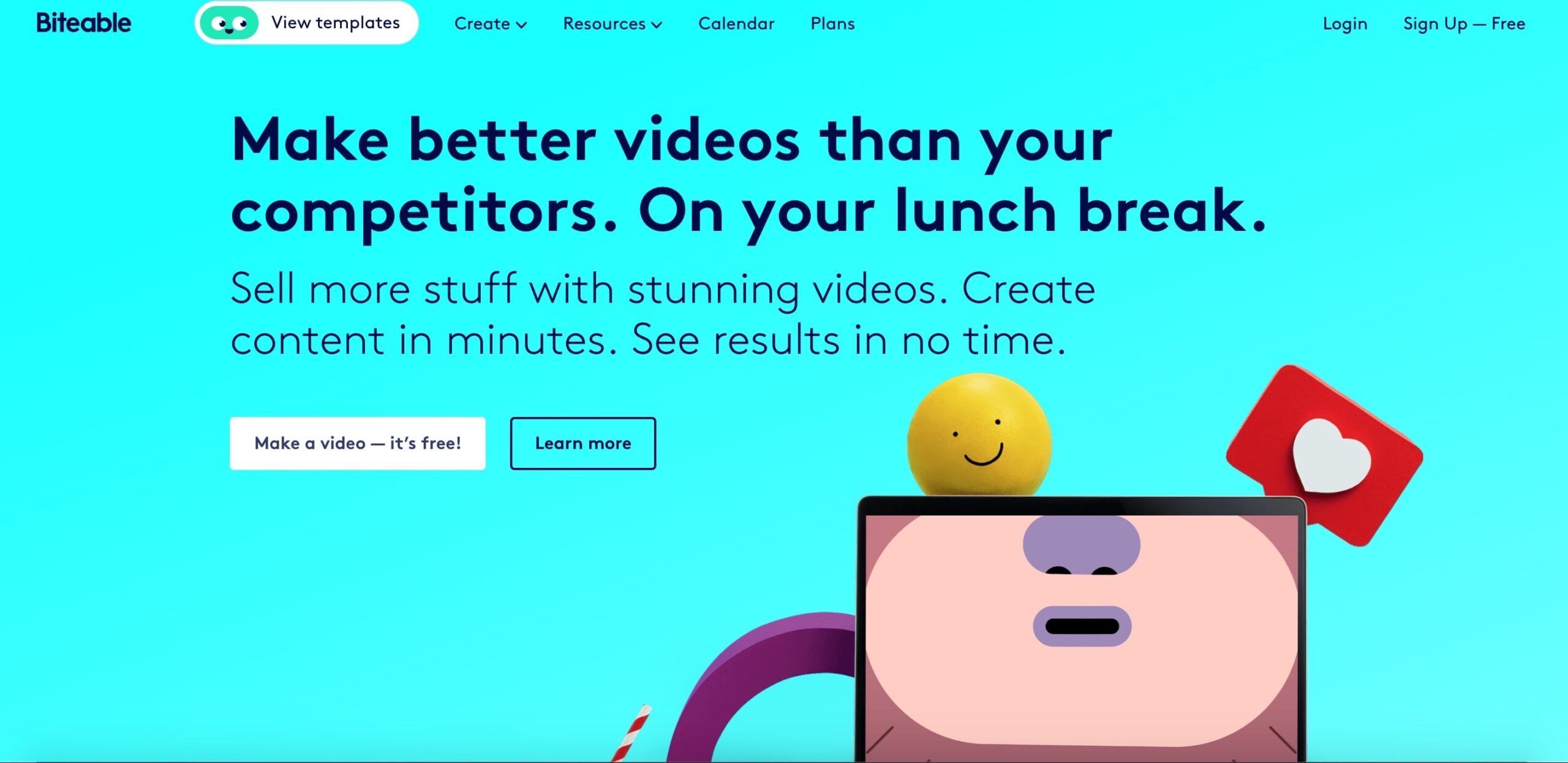 Content creation Creating for social media is a very critical part of the game. Visual content gets 3X more engagement on Twitter than ordinary text.
Hence, good visual content can help you grab the attention of your target audience.
With Biteable, creating engaging, entertaining, and informative short videos to share on social media has become easier.
On the platform, there are a host of free video templates, footage, music, and animated scenes.
Biteable is a godsend for anyone who wants to create studio-quality content without needing to invest in expensive resources like film or sound recording equipment.
Biteable was created to be super easy to use and one of the cost-effective tools of its type on the market.
Even with the free version, most features are available (upgrading to premium won't break the bank either). 
So why not season your content with a bit more excitement and spark your social media presence with some short, super-shareable videos?
5. Zapier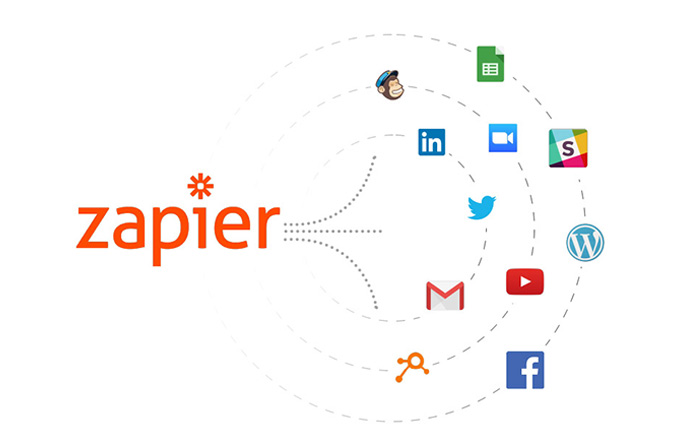 Zapier is an exceptional online tool that helps you create automated actions; connecting disparate business and productivity apps, all without any coding input.
As an online marketer, you use a wide range of business and productivity apps, there's a need to connect them all.
You can connect leads generated from Facebook directly to your email marketing software.
Imagine receiving a new lead on your Facebook Advertising and simultaneously exporting it to your Mailchimp, without an inch of coding
Zapier is a powerful integration tool that saves you time, money and keeps you organized.
See Also: How To Target Wealthy Individuals With Facebook Ads
6. Sprout Social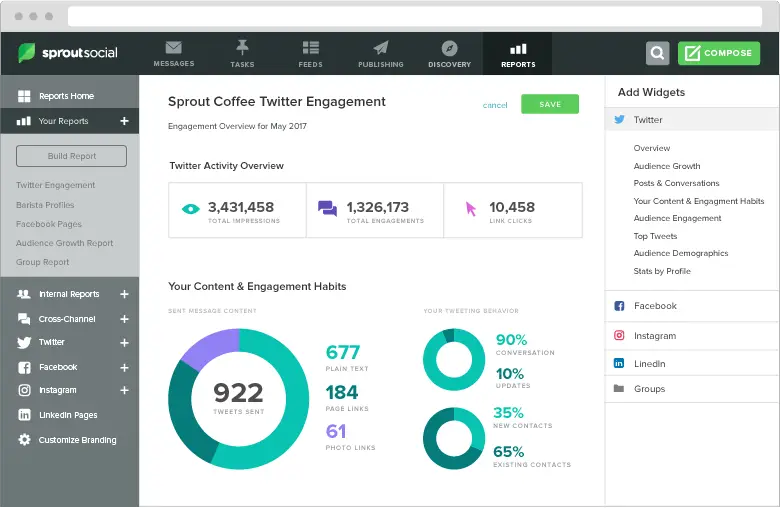 If you desire fewer logins and still achieve main tasks on social media, then Sprout Social is the got to tool for you.
As mentioned earlier, engaging with your target audience is key when you want to horn your social game and keep your customers happy.
Sprout is one of the most robust social media marketing tools out there and shares similar features with Buffer.
Establishing social conversations and engaging online has never been easier than with Sprout Social. It offers multi-level access, so if you have a big team; you can assign roles.
The detailed analytics dashboard helps managers keep on top of online interactions, to aid and nurture them through on-time responses to comments and requests.
See Also: How to Make N250,000 Monthly Working From Home
7. Brand24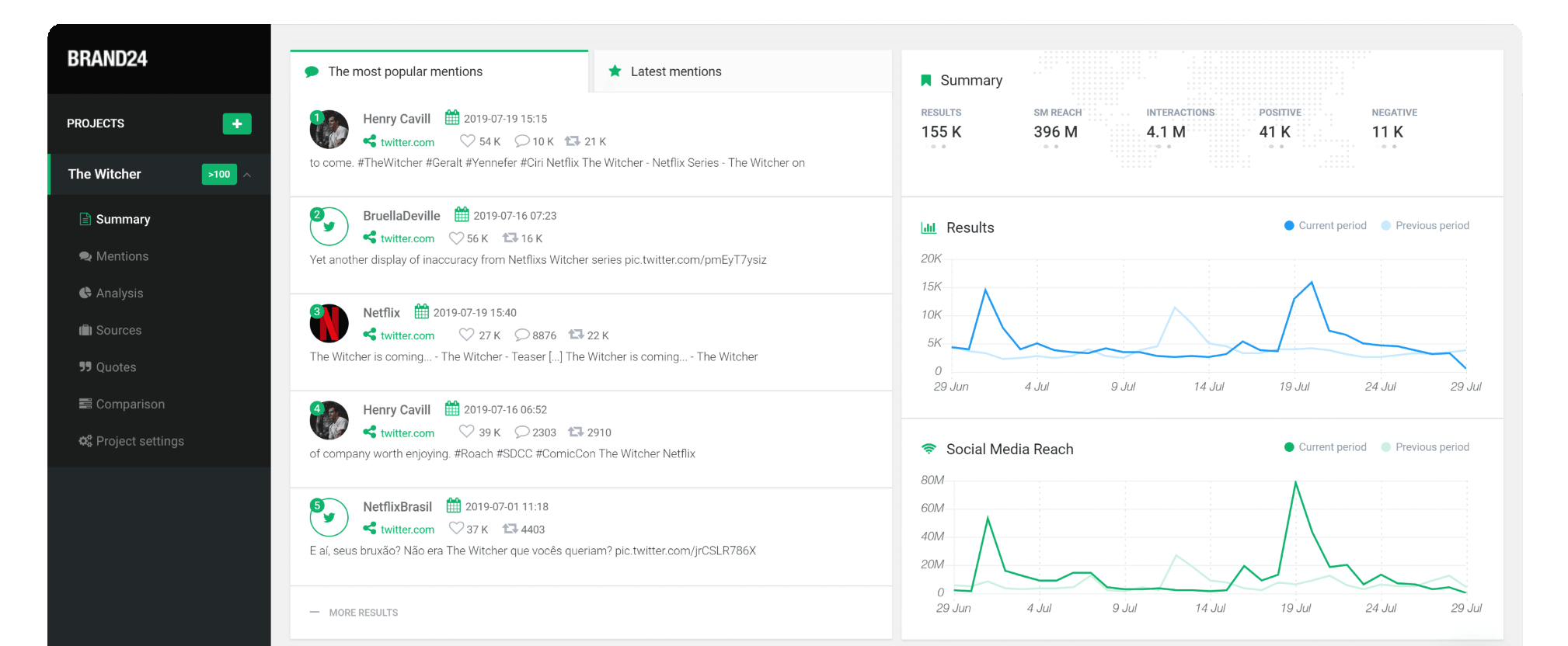 What are people saying about your brand?
Imagine spending hours every week (or daily) manually tracking brand mentions, both good and bad. You will end up wasting a lot of time, instead allow Brand24 to do the job for you while you focus on other tasks.
Rather than manually roaming around social networks for the brand mention, this social media marketing tool provides you with real-time information, with respect to whatever is been said about your brand.
Also, you can use this tool to track your competition.
As an online marketer, you can't get fully harness the benefits of social media until you realize the need of engaging actively with your target audience.
There is more to a successful campaign than posting content and expecting magic to happen.
Brand24 allows you to protect your online reputation, better engagement, driving the best from both positive and negative comments.
8. 

BuzzSumo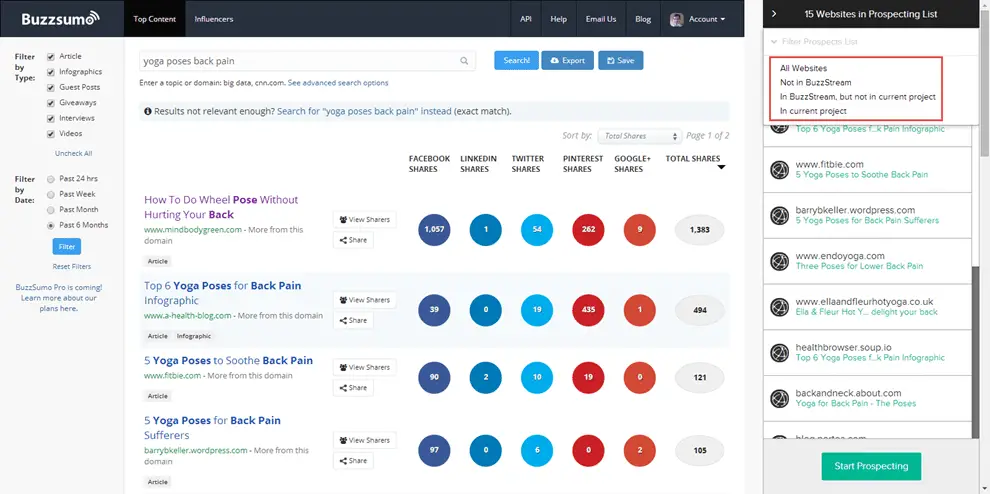 BuzzSumo is one of the best tools available to monitor what's hot in your space on social media and search terms in your niche.
With a few keyword searches, you can discover what your target audience loves and begin drafting new ideas for blog posts and content to share.
This is one of the greatest tools every social media marketing expert should have in their arsenal.
It provides you insight into best-performing content and the opportunity to grab inspiration from it.
A step further, you can search for a topic or even keywords, and find out what the best-performing posts look like across categories.
Hence your search on BuzzSumo can be super-specific.
9. HootSuite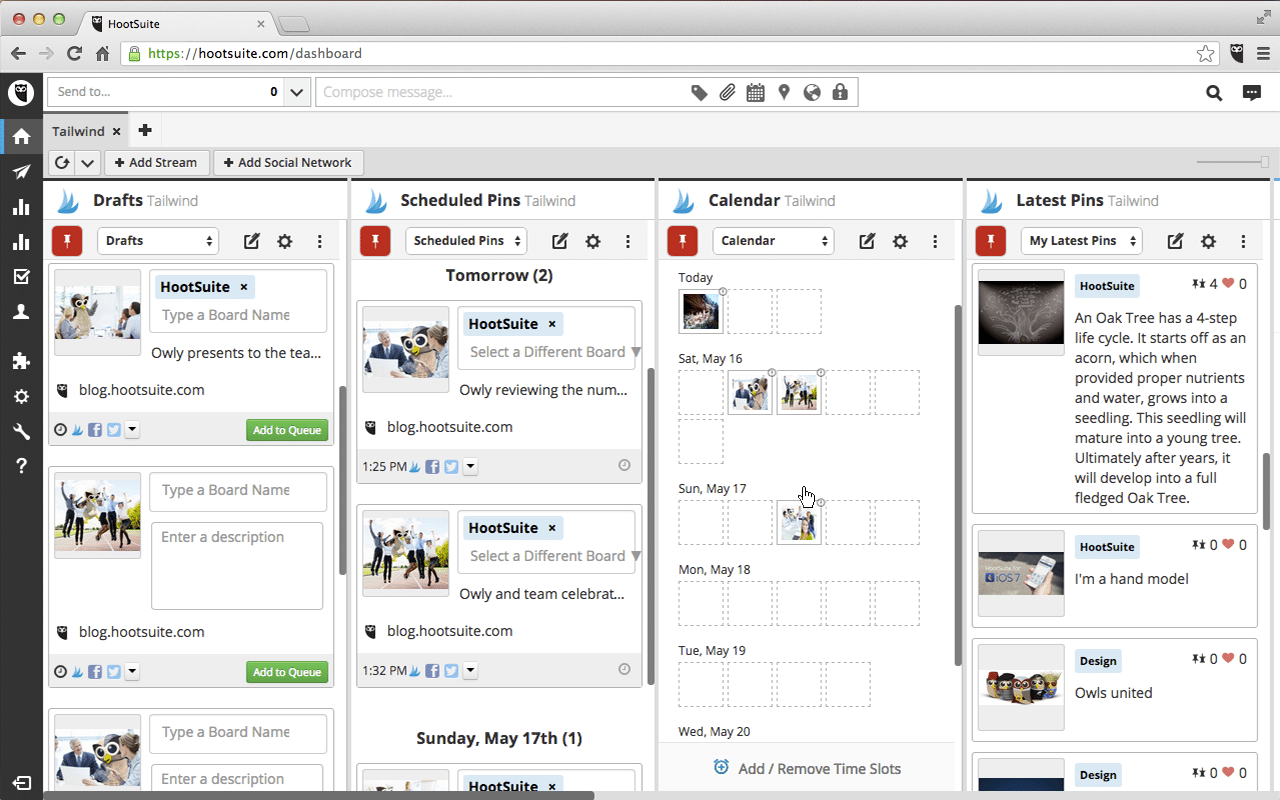 If there's one social media tool on this list you've probably already heard of or used, it's HootSuite.
It is a simple but powerful tool that allows you to post the same content across multiple channels simultaneously. 
Using this social media tool, schedule, social media management and content creation couldn't have been made easier.
Just like Buffer, it has some powerful automation features that can help you be more productive.
You can use Hootsuite to schedule posts in the future on a number of different social platforms.
With its analytics dashboard, you track content engagement and also gain insight for optimization.
Lastly, HootSuite can now help users create specific campaigns, competitions and curated collections of user-generated content easily and across different channels.
See Also: 15 Best Apps to Edit YouTube Videos for Free
10. Rival IQ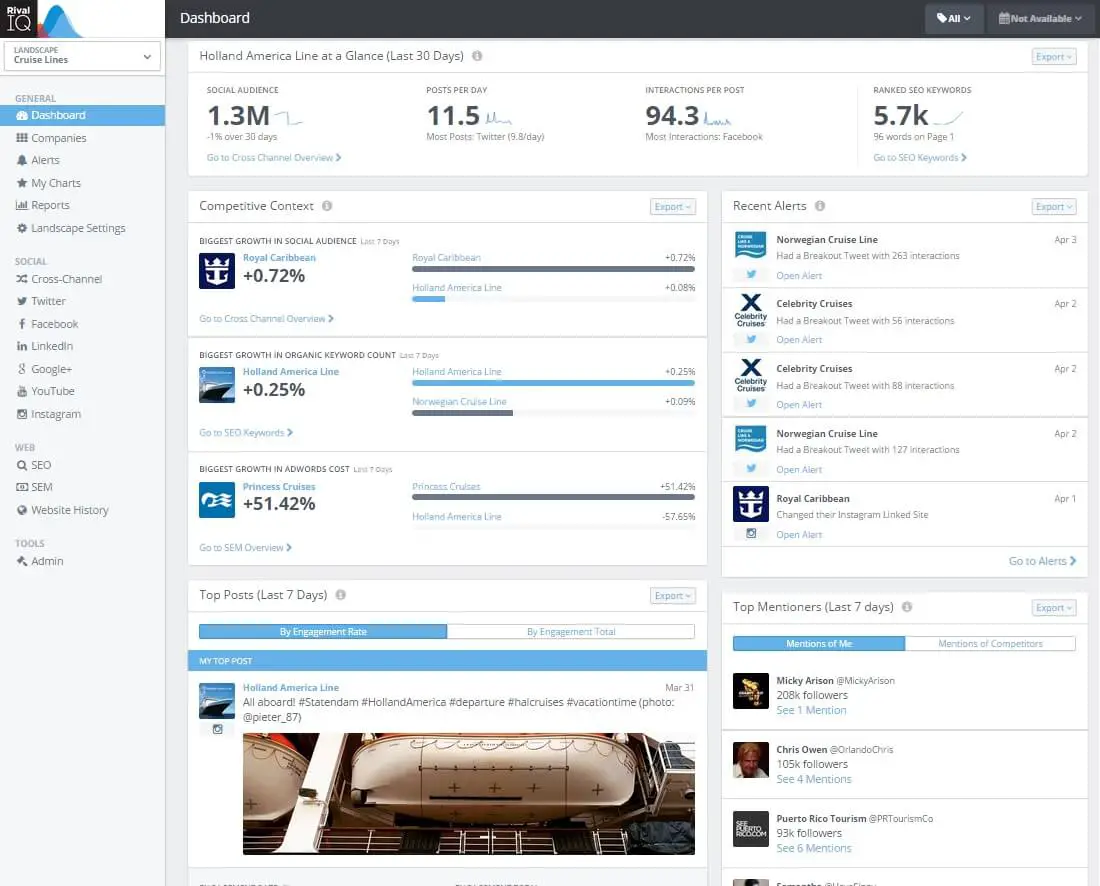 Standing out in social media isn't easy especially keeping up on social insights.
This can be really time-consuming when you must bounce between platforms, dig through tabs, and generate specific reports.
Rival IQ pulls these engagement metrics into a single and easy-to-consume dashboard for you.
This tool helps you to compare your own social engagement rates as well as your best-performing content with the specified competitors.
With automated and custom reporting, you can pick your social network and instantly get a generated comparison report on your performance.
Quick access to those insights gives you the power to make pivotal decisions for your social media strategy even faster.
If you happen to be among the 60 percent of marketers who are creating at least one piece of content daily (or more), the ability to measure your performance (and optimize your strategy) is important to avoid wasted resources and effort.
11. Feedly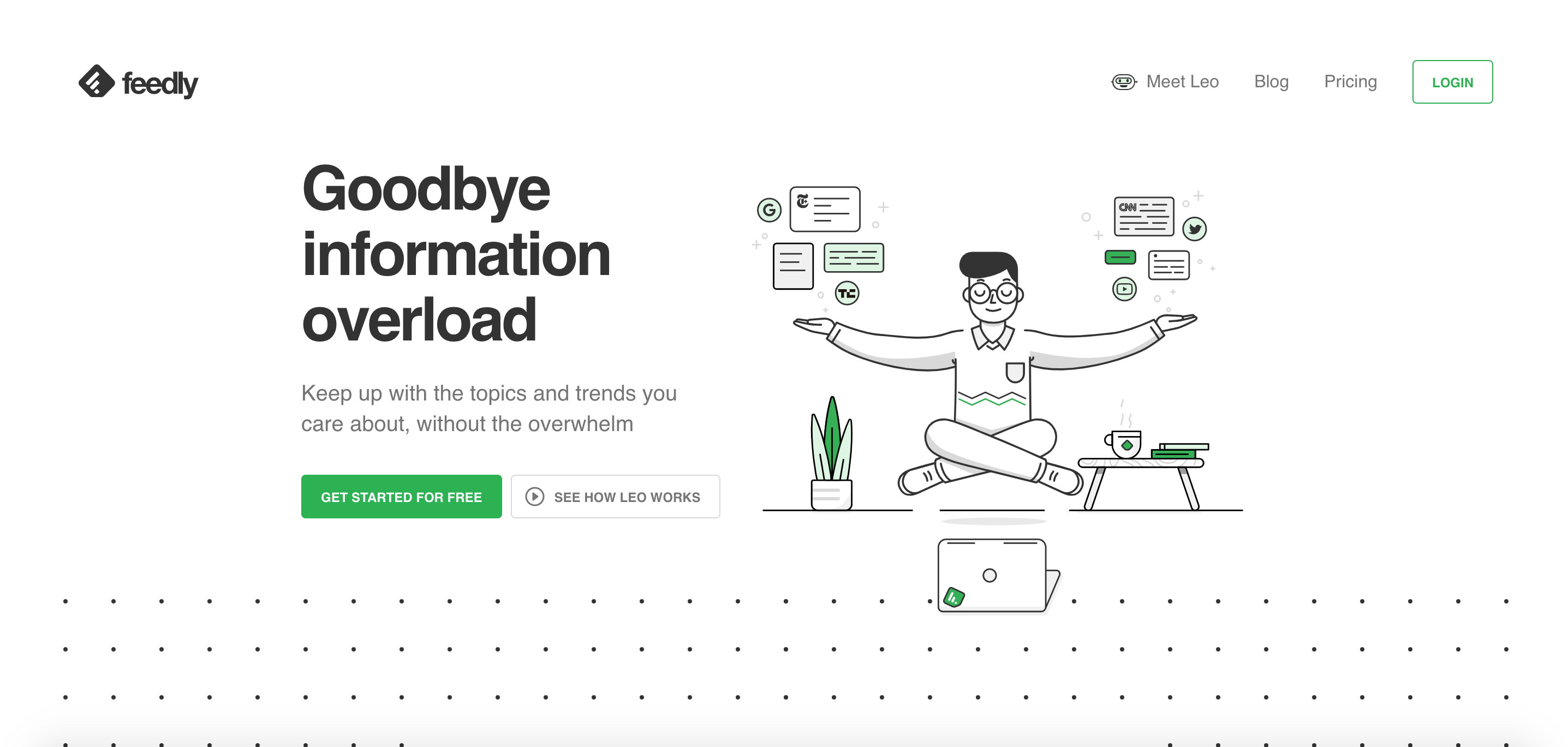 Feedly is a powerful content discovery tool like BuzzSumo, but it functions a bit differently.
With Feedly, your content ideation can be set on autopilot.
To set it up, add the RSS feeds of your favorite blogs and writers in your niche and Feedly will curate daily "magazine" with all its content, categorized by topic.
Moreover, it is the best way to stay up to date with what niche influencers are talking about and to stay up to date with the current industry trends. Staying up to date with industry trends helps inform your content strategy and social media posting schedule.
What's great about the tool is that you can easily integrate it with scheduling tools like Buffer and Hootsuite.
With Feedly, you can never run out of content to post on your social media profiles.
See Also: 9+ Best Influencer Marketing Software Tools
12. IFTTT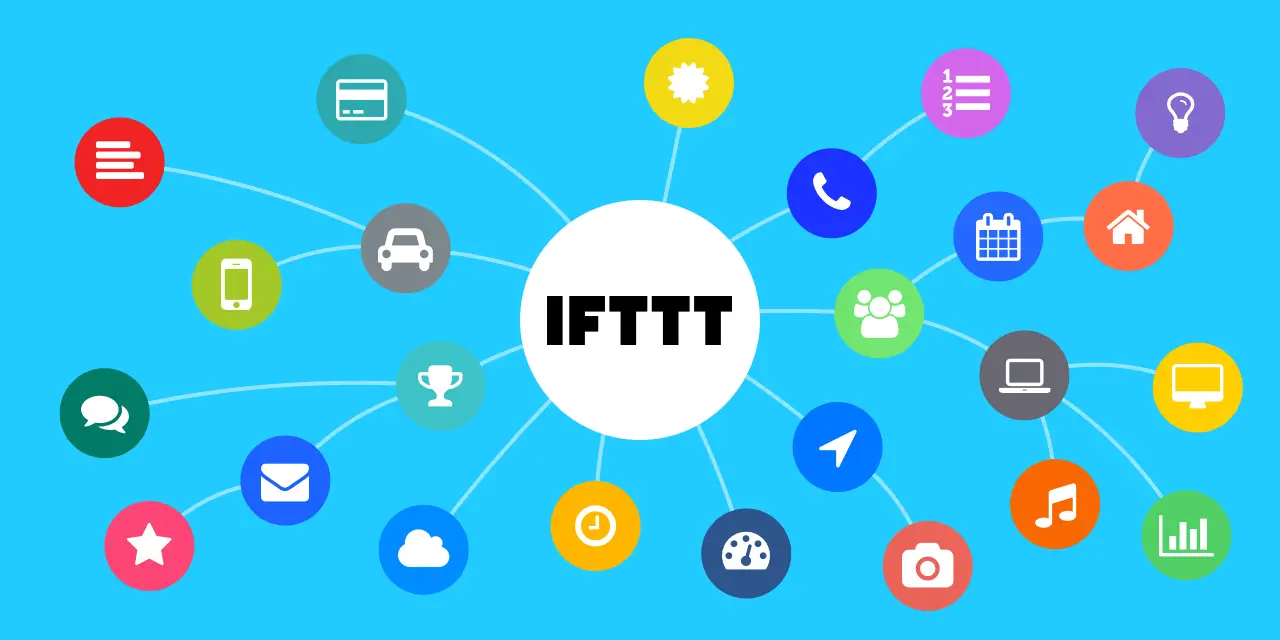 Did you ever imagine that you can use the best social media marketing tools, free of cost?
Not a joke. It's called IFTTT.
Funny name it has got, but IFTTT stands for "If This, Then That".
This social media marketing tool allows you to find super simple 'applets' that create a single time-saving auto-response to a pre-set condition.
IFTTT has a long list of 'recipes' that link together specific actions, triggering one activity when a designated action is initiated.
For example:
Get an email when you're mentioned on Quora.

If you get a positive tweet, auto-retweet it.

If you get a negative tweet, auto-respond with a DM request.

Get notified when certain hashtags are used by key influencers.

Post to Twitter automatically for every post to Instagram.

Populate a specific Google Sheet every time a mention of your brand is registered.
These are little actions that can save a lot of time and keep you productive when combined together. You just need to develop the habit of using them.
13. Fanpage Karma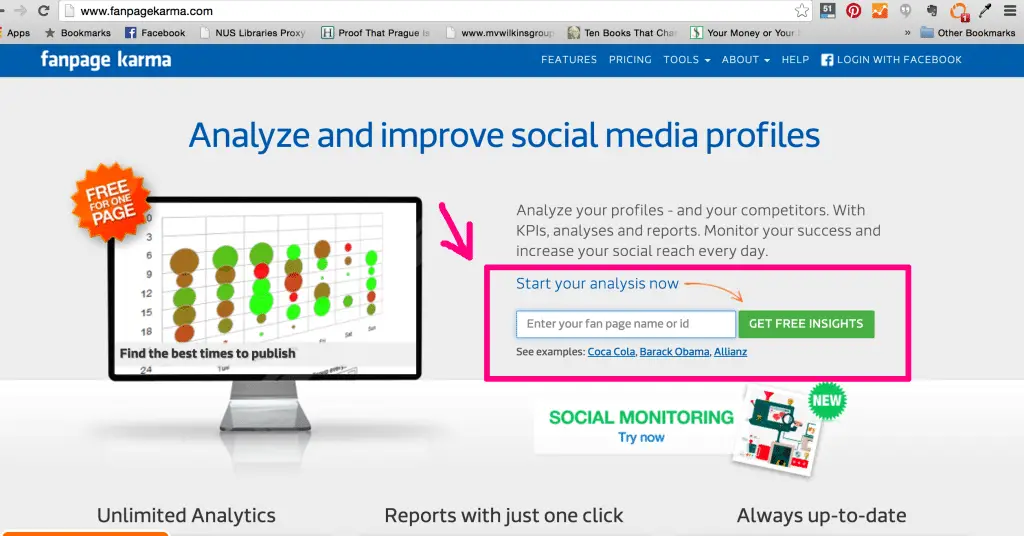 Fanpage Karma is a social media marketing tool that allows you to track any Facebook page with the best analytics and monitoring tool.
It offers you insight and helps generate reports and optimize your social media marketing strategy.
This social media tool helps allow you to follow and track the fan pages you manage, and also fan pages of competitors.
With this tool, you can follow a number of fan pages without limits whether you own those pages or another page in your niche; whether you're an administrator for the page, or not.
This tool also has key performance indicators and insights dashboards that can be harnessed using this great tool for Facebook fan page optimization.
See Also: 25 Best Instagram Audit Tools to profile Your Account
14. Followerwonk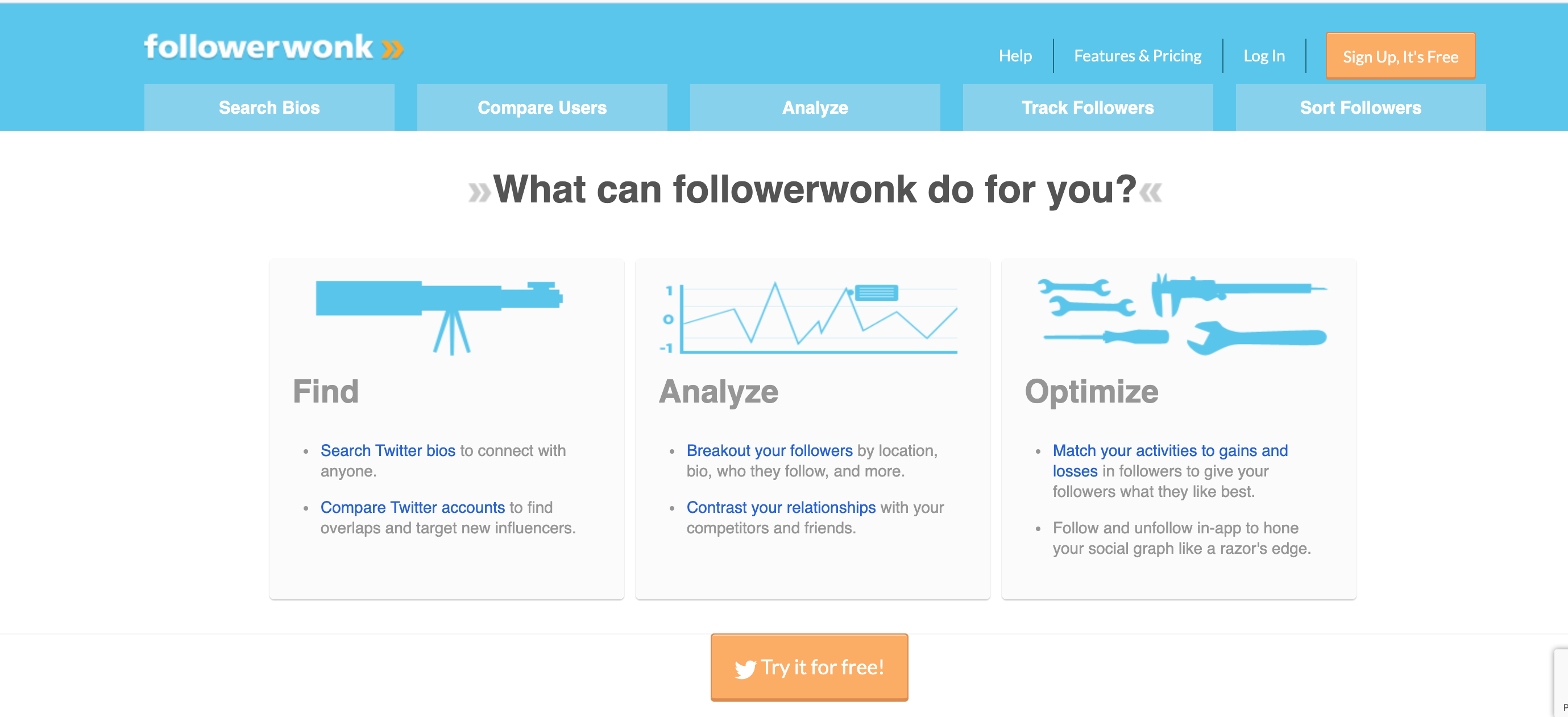 Followerwonk is one of the best social media tools exclusively for use with Twitter.
If you have got a strong presence on Twitter already and social media campaigns on it, then this is a must-have tool for you to boost your online engagement and visibility. 
With this social media marketing tool, you analyze and optimize your Twitter audience easily.
Followerwonk does this by strategically suggesting people for you to follow based on your existing audience, ultimately helping you grow your followers.
15. Bit.ly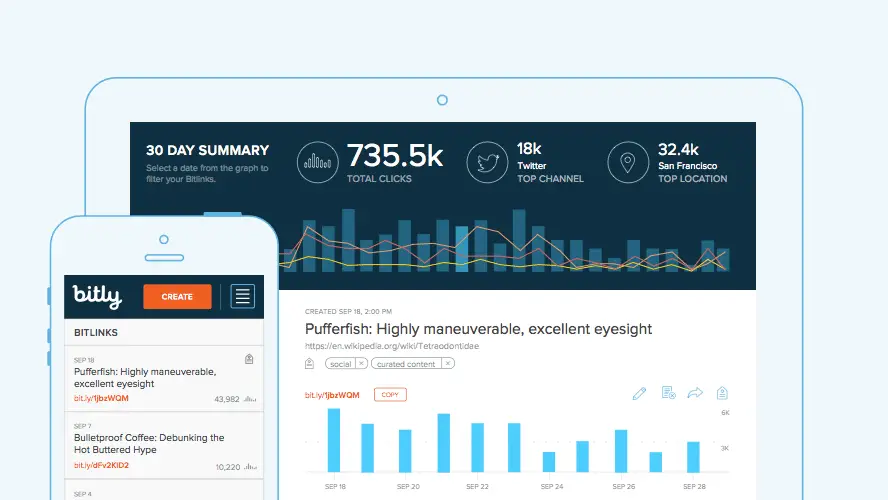 As an online marketer, every campaign you launch online should be tracked and measured.
With Bit.ly  your marketing efforts can be made even more trackable. Bit.ly is popular as a URL shortener, however, it has more functionality beyond just the pretty links.
It also gives you the ability to have customized shortened URLs using the API.
Using a Bitly link allows you to track analytics and have insights for one post using one source, instead of having to spend lots of time collating your click-throughs from different portals.
See Also: How to Create a Verified PayPal Account in Nigeria
Final Thoughts
Social media tools are constantly evolving, with new apps and platforms being released almost on a daily basis to help improve your social marketing efforts.
Moreover, not every tool is relevant. Not every tool offers the functionality desired. Some are more important than others depending on your business goals and target audience. 
Look at your social media strategy as it relates to your business goals as well as the platforms you use and how you use them. This can help you narrow down the list of tools to focus on.
These social media tools should be the most likely to help you scale customer experience and boost engagement.
If you are looking for a social media marketing agency to optimize and create a strategy for your business, then navigate to this page to contact us for social media marketing.