SEO is crucial for better online searchability and visibility but provides greater real value than that.
Here are 35 benefits of SEO to the Nigerian business and why every business needs SEO to take their brand to the next level.
Perhaps, many brands and businesses out there know (or think they know) that they need SEO for their digital assets, and the benefits they will get from that SEO strategy being implemented on their behalf.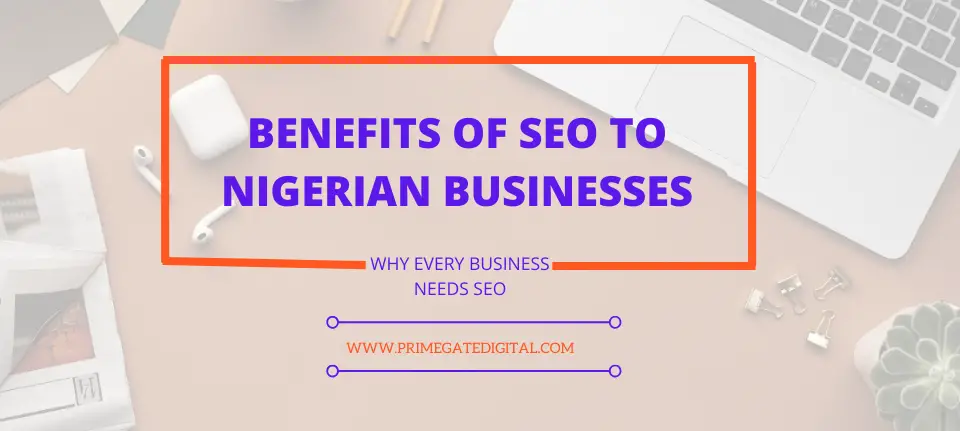 Before we go further, kindly review how to choose the best SEO agency for your business in Nigeria to have a foundation in making your decision of which firm to partner with.
SEO will certainly improve a website's overall searchability and visibility performance, but what other real value does it offer businesses and brands? Why is SEO so important?
These 35 benefits of SEO to Nigerian businesses should offer deeper clarity, regardless of the industry or business size, as to why businesses need proper SEO to take their brand to the next level.
See Also: Best Social Media Marketing Tools Every Nigerian Online Marketer Must Have
Benefits of SEO to Nigerian Business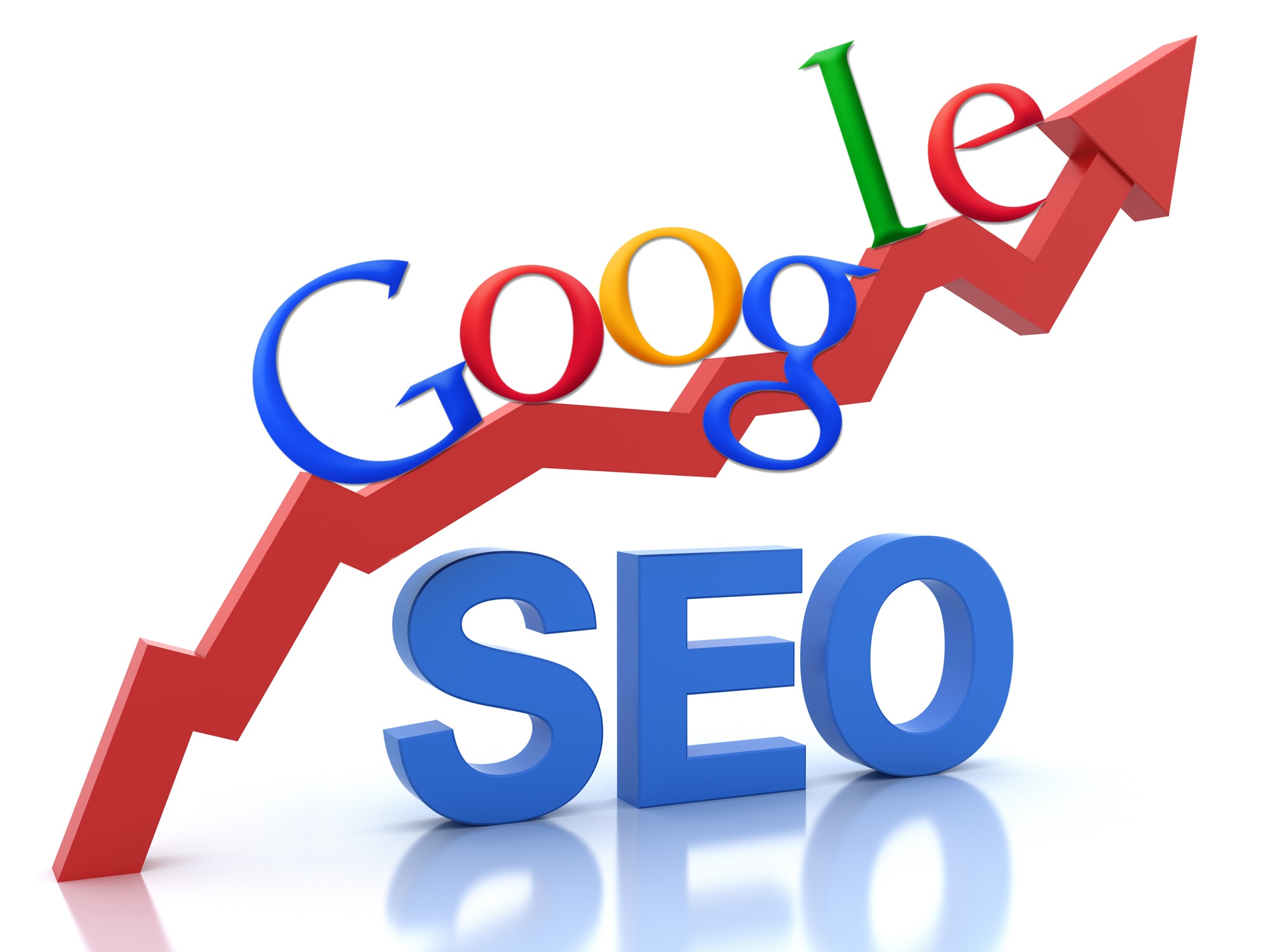 This comprehensive list of SEO benefits to the Nigerian business will blow your mind. You will be thankful you found this content.
Every business irrespective of the industry or size needs to invest in search engine optimization.
Search engine optimization is the art of optimizing your business website to achieve maximum organic traffic from search engines.
Currently, the top search engines are Google, Bing, YouTube, and Yahoo.

This article is a clarion call to everyone that does not have an effective SEO strategy for their business. Not leveraging all of the below SEO benefits is a huge mistake you are making.
You are leaving a lot on the table every day your website is not optimized for search engine result pages.
Here's why.
1. People are Actively Searching for Your Products or Services Every Second
With over 2 billion people online and 93% of online activities starting from a search engine, there is no better place to position your brand for visibility.
It will interest you to know that Google now processes over 40,000 search queries every second,  translating to 3.5 billion searches per day and 1.2 trillion searches per year.
SEO has presented millions of opportunities for your business to be discoverable.
Why this is important because your customers are already using search engines daily to research and discover products and services.
See Also: How to Start a Blog and Make Money Online
2. SEO Attracts Quality Traffic 
Search engine traffic is the best traffic. Why? Because there is a higher intent as people are actively searching for the real-time problem your business solves.
You can draw in "free" quality traffic to your business. You do not have to "invest" a huge advertising budget to persuade people to buy. Search traffic is already interested in your offers.
Hence, the SEO industry is worth over $65 billion and it's projected to reach $80 billion.

3. SEO Traffic has Higher Conversion Possibilities 
Studies have shown that SEO traffic is 8.5x more likely to be clicked than other sources of traffic. In fact, for most websites, search traffic has the best conversion rates.
By strategically positioning your business on search engine result pages, you are consciously positioning your business to win more conversions.
See Also: 10 Common Google Ads Mistakes To Avoid
4. SEO Increases Business Sales and Leads
SEO is real. You can leverage it to increase your leads and sales with a viable product or service. In just 5 months, one small business generated $103,510.98 worth of SEO results.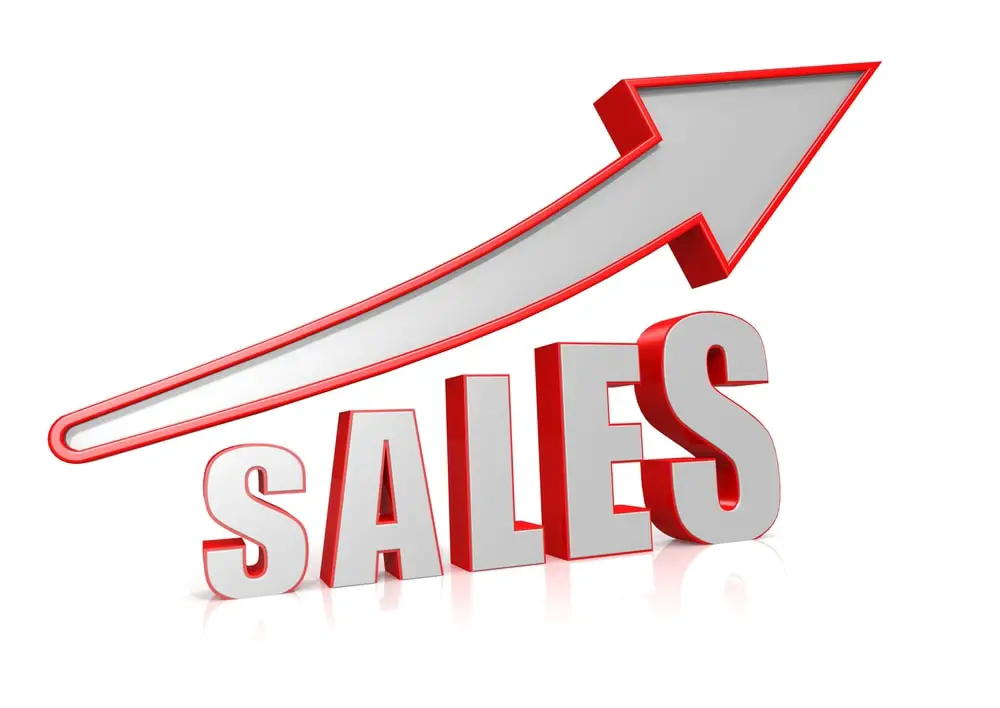 However, SEO results don't happen overnight. You need to focus on the best SEO strategy. By implementing a winning search engine-optimized campaign, your business is a step closer to higher conversions.
 5. SEO Can Decrease Your Cost Per Acquisition
As mentioned earlier, the benefit of SEO is that it is "free" traffic. It is a cost-effective way to acquire customers than advertising.
The only costs SEO attracts are the costs to hire the best SEO company.
Except you are a website developer and understand how Google algorithm works, you will need an SEO firm or digital marketing agency to help you rank in search and reap the benefits of SEO. 

6. SEO Does Not Require Investing in Paid Advertising
If you have strong SEO standings, you don't need to invest a huge budget in advertising. You can drive quality to your website without having to invest in pay per click.
With an effective SEO strategy, your business can scale down the advertising budget, and invest it more in other aspects of the business.
See Also: Top 15 Essential Digital Marketing Skills to Aquire and Start Making Money
7. Top SEO Rankings Provide 24/7 Promotion 365 Days
SEO is 24/7 in 365 days. It does not close for business even when the business has closed for the day.
Yes, that's one of the greatest benefits of effective SEO to the Nigerian business.
Just as the ranking does not happen overnight, it does not also disappear overnight. You can skyrocket your website traffic all day, every day of the year.
Once you are able to rank high in search engines, your business gets free promotions while you sleep.
8. SEO Builds Trust and Credibility with Audiences
People trust Google as a brand. They use it every day to discover and research products and services every day.
By ranking high on search engine result pages, your business gains trust and credibility with your audience.
In fact, statistics have shown that 37% of search engine clicks come from the first organic listing.
9. SEO is a Long-term Marketing Strategy
If you have been following closely, you must have noticed that we have mentioned a couple of times in the blog that SEO does not happen overnight. 
SEO is a long-term marketing strategy. It can take up to 6-12 months to start seeing optimal rankings.
However, just as it takes time to go higher in the search rankings, it takes time also to drop down the rankings.
Once you achieve the top positions, it's difficult to move down. The consistent rise in SEO competition or update in Google algorithm is the reason this would change.
See Also: 15 Free SEO Tools to Boost Your Website Ranking
10. SEO Makes Your Customers Informed Buyers
Over 81% of shoppers conduct online research before making a buying decision. This goes to show that your customers are already using search engines to research products and services.
They trust their findings in making informed decisions on available options.
High SEO rankings position your brand as an authority in the industry and allow you to educate potential customers on the best offers.
This indirectly builds trust and credibility, but most importantly guides them in making informed decisions.

11. SEO Influences Buyer's Purchasing Decision
As mentioned earlier, SEO helps develop trust and credibility. Hence, SEO significantly influences buyers purchasing decisions.
Use SEO to strategically improve your business conversion rate by shaping the purchasing decisions of potential customers on the web.
12. SEO Enhances your Brand Awareness and Equity
Besides conversion, SEO is a smart way to build your brand equity. That is to say, SEO will increase your visibility and help more people become aware of your brand.
Top-of-mind awareness is essential because not all your website visitors are ready to purchase now.
However, by being aware of your products and services, they may return to purchase in future.
13. SEO Increases Customer Attribution or "Touches"
Attributions are the marketing touchpoint encounters by your customer in the journey to make a purchase. While your brand awareness is increasing, SEO will at the same time increase your customer attribution touchpoints. 
The more visible your brand is to your potential customers, the better your chances are to win the purchase.
Great SEO rankings will help you excellently skyrocket your attributions with potential buyers.
14. SEO Receives 90% More Clicks Than PPC
SEO beat paid advertising. Studies have shown that organic SEO listings receive 90% more clicks than pay-per-click. People don't like being sold to.
Hence the reason why many search engine users tend to skip paid adverts.
By investing more in SEO, you will likely receive more traffic than the advertisers competing for the same keywords.
15. SEO can Increase your Website Referrals
With strong SEO, you can dramatically increase your website referrals. These website referrals will be gained from search engines.
Furthermore, your website visitors are likely to suggest your website to their friends and family.
A solid SEO presence will literally you grow referrals!
16. SEO is Measurable
With SEO, You can measure your conversions and the source of those conversions. Besides that, you can also measure the website ranking and organic traffic progress.
Having the right tools (or an SEO Company), you will be able to track and measure the most valuable keywords to your business based on search.
17. SEO Drives Offline Sales
SEO is a major driver of offline sales. A recent study shows that 81% of consumers go online before visiting the store. Consumers have become more informed.
Hence, they do their research online, before heading offline to make a purchase. SEO helps position your brand for this great opportunity. 
See Also: How Nigerian Businesses Can Boost Revenue With Social Media
18. SEO is More Cost-Effective than Paid Advertising
You might have heard this before and it's a no-brainer. SEO is more cost-effective than any paid advertising for businesses.
As a matter of fact, the average Cost Per Click(CPC) across industries is $2.32.
Why spend a huge budget for a page to be visible on search engine result pages when you can strategically work your way to the top of organic deploying effective SEO?
Once you strong ranking at the top, you do not have to invest in pay-per-click from search engines. And your PPC budget can be channelled into other useful projects.
Allow #1 SEO rankings to drive more results for your business.
19. Your Competitors are Using SEO to Grow
Stand out or stay irrelevant. Your customers start their buyer journey with a search.
Your competitors are utilizing SEO to scale their business. 61% of marketers stated that optimizing their website for SEO is their top priority in a recent study. 
Sooner or later, brands that fail to implement SEO may soon be out of business!
20. SEO can Give Smaller Businesses an Edge over Larger Companies
If you manage a small business, you may discover that it is difficult to outspend larger competitors in Google ads.
However, having an effective SEO strategy may be your chance to gain higher rankings in search.
While larger brands depend on paid advertising, you can leverage a smart SEO strategy to grow your customer base.
Being first is an ample opportunity to gain market share. When was the last time you scrolled to page 10 of Google? You can't even recall.
Statistic by Hubspot shows that 75% of users never scroll past Page 1 of search results.
What that suggests is that your customers will never know about the hundreds of alternatives when you are the first. Except, they scroll to page 10 of the search engine.
However, that is impossible.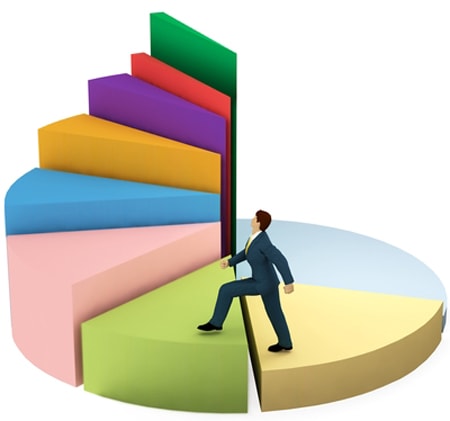 22. SEO Will Help You Break into New Markets
Once your business website is well optimized, your strategy can focus on your website targeting other keywords.
The keyword research can focus on new products or services that your business could offer.
SEO is the best bet to drive qualified traffic to your new offerings, helping you break into new markets.
23. SEO Increases the Value of Your Business
One of the benefits of SEO to the Nigerian business is that as your website ranking increases, the more valuable your business becomes.
Buyers are becoming more informed and they tend to attribute value to strong SEO. This is so as SEO rankings is can be sustained over the years.
24. SEO Integrates all of Your Online Marketing Activities
SEO is not stand-alone online marketing. Every other online marketing activity contributes positively to your SEO rankings.
Activities such as Web design, social media marketing services, and online advertising influence SEO.
Your SEO ranking is optimized once all contributing online activities are integrated.
25. SEO Improves your Overall Marketing ROI
As stated above, an optimized integrated marketing approach will improve your SEO rankings.
Beyond the influence it has on your SEO rankings, it also impacts your overall ROI  from all your marketing activities.
A recent study conducted shows that organic traffic amounts to more than 40% of business revenue. And also, over 18% of purchases made within that day come from local searches has

26. SEO Offers the Best PR Strategy
SEO makes PR worthwhile.  It is the new "PR" strategy. One of the key elements to rank high in search engines is quality backlinks.
Backlinks are links from web pages pointing to your website. The more quality backlinks you have, the more your website's relevancy.
And the more relevant your website is, the higher you rank in search engines. One of the best strategies for acquiring quality backlinks is to have quality content worth linking to.
Also, you may require publicity to acquire it. The more publicity you have, the greater your chances of getting quality backlinks.
27. SEO Will Increase Your Social Media Fans
Your visitors want to know who is beyond your website. Hence, as they are researching your website, they are more likely to click your social media icons to follow you.
SEO provides you with the opportunity to grow your social media followers. 
SEO support your social media strategy. With an effective SEO campaign, you can generate thousands of website traffic.
A percentage of this traffic will translate into followers.

28. SEO will Increase Your Email Newsletter Subscribers
SEO offers you the opportunity to increase your email newsletter subscribers.
The higher your rankings, the more subscribers you are likely to generate from the email newsletter signup form on your website.
This is because you are pulling more traffic to your website, hence, more exposure.
For optimal results, provide a lead magnet (FREE Offer) for every subscriber. 
See Also: How To Make N250,000 Monthly In Nigeria Working From Home
29. SEO Increase Your Blog Traffic
As your domain authority rises with search engines, it will engineer a few this about your website. Firstly, your blog's individual ranking in the search engine will increase.
Then, your blog contents are more likely to appear on Google.
And lastly, you have greater chances of getting referral traffic from your website by promoting your blog on every page of your website. 
30. SEO Improves Your Website's Click-Through-Rate (CTR)
Click-through rate is the total number of people who clicked on your website divided by the total number of people you reached.
Ranking high in Google will improve your website's click-through rate. And, vice versa.
The higher your click-through rate, the more search engine recognizes your website as relevant. Therefore, higher CTR improves your SEO. 
31. SEO Improves Your Website's Time-on-site
Time-on-site is the duration your website visitors are spending on your website.
The higher your CTR, the higher the chances that visitors will be staying on your website. The longer this duration, the more likely they are to purchase from you.
Importantly, it will improve your SEO rankings.

32. SEO is Mobile
Mobile-optimized marketing is the future of online marketing.
Over 50% of all internet access comes from mobile. Taking the step to optimize your website for SEO, is a preparation for the next generation of marketing.
Having a mobile-friendly website is a must. And, search engines will reward your website for being mobile-friendly. 
See Also: 12 Best Mobile Marketing Strategies to Boost Sales Conversion
33. SEO Help You Stand out in a Competitive Market
Currently, the internet houses over 200 million active websites. By the time your finish reading this blog post, thousands of others are being launched.
The average individual will discover the full potential of the internet. An effective SEO ranking will make you stand out from the millions of websites on the internet.
34. SEO is the Smartest Marketing Investment You Can Make
Just as you see from the above points, the benefits of SEO to the Nigerian business are endless. As a business, SEO is the smartest marketing investment you can make today.
It is a long-term business asset. With it, you can generate quality traffic and leads that translate into sales. You don't need investment in advertising.
Always remember that your customers are searching for your products and services right now. And, your competitors are investing in SEO already.
SEO will boost your business growth geometrically. 

35. SEO is Affordable
SEO is more affordable than advertising in driving conversion. And, the return is invaluable.
Once your website ranks #1 on Google, your website will receive thousands of free traffic. Contact the Best SEO Agency is Nigeria to help position your brand for success with an effective SEO strategy.
Conclusion
Having a good product or service is of no good if people do not know about you or discover you online.
Implementing an effective SEO strategy on a brand's website and digital assets will always be beneficial to that brand and its marketing efforts.
The benefits of SEO to the Nigerian business are endless. Hence, businesses of all sizes need SEO to be able to grow exponentially in a competitive market.
One last thing to always remember. Handing a guitar to someone doesn't guarantee that they'll start playing melodious music.
If you want melodious music, then hire a rock star. If you want to experience top-notch SEO, then hire SEO Rock Stars.  Give them the budget they need to deliver great results that creates your blue ocean.