Now that you have created your digital product, what next?
According to Forbes, every company that will succeed by 2030 will have to be selling digital products. That is the prediction of how lucrative the industry is, and will be.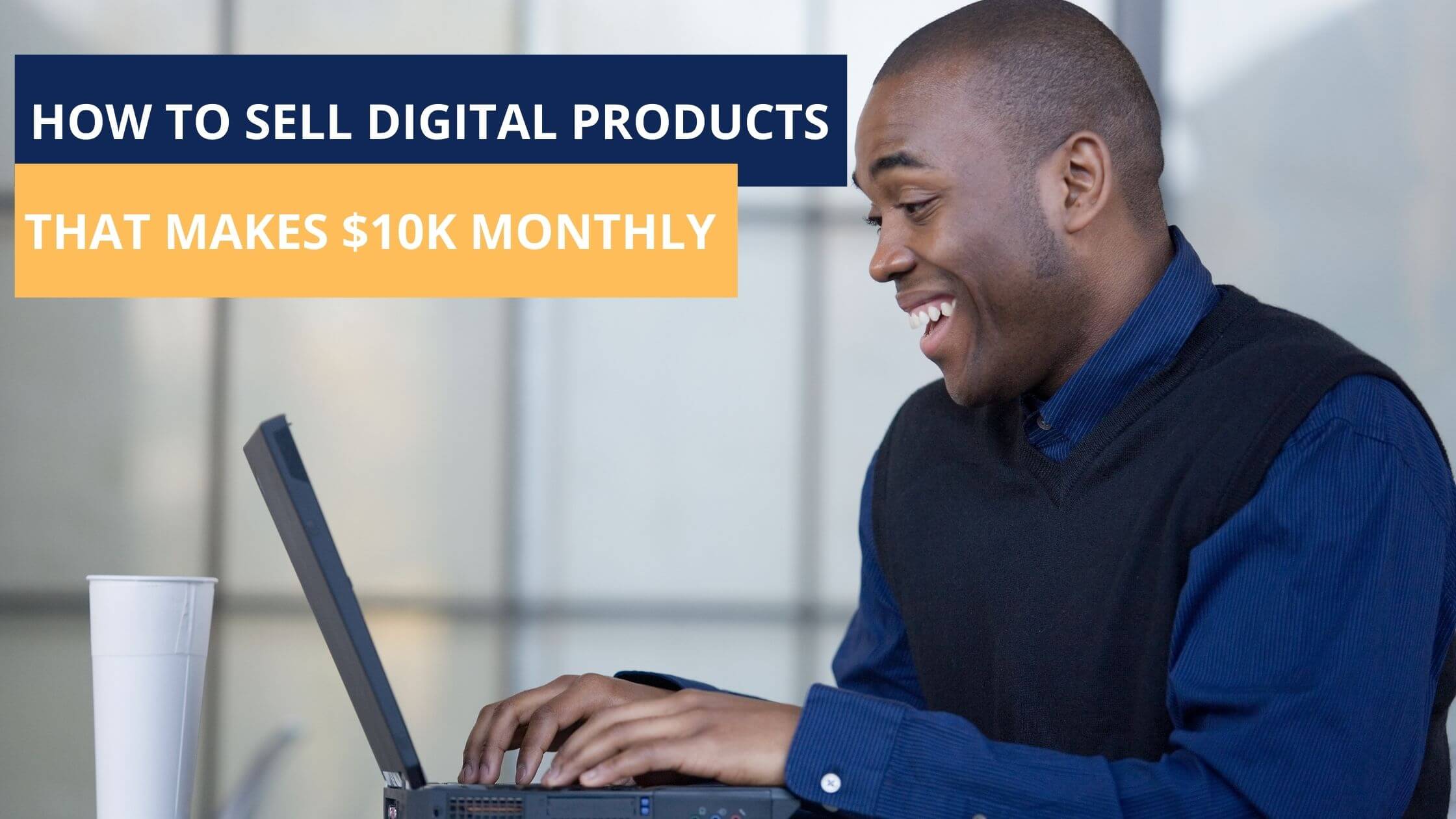 Not only that, but it is also a profitable venture for private individuals who want to make trans-generational wealth. No doubt, there are huge fortunes in selling digital products. People make insane sales there.
However, you might have read tons of marketing books that Western authors wrote, but you'll be surprised that some of them are not implementable in Nigeria. 
If you want to sell digital products in Nigeria, you need to do a few unlearning, relearning, and learning. This is Nigeria and some of the tips you'll see on the internet are not practicable here.
Of course, there is a hungry market for online products in Nigeria. In fact, those who had stayed long in the industry till now can testify that Nigeria is one of their key points of generating sales.
But there are a lot of secrets you will need to know for you to make six figures. It is not rocket science.
Perhaps you are now more eager to read this article, you should bookmark it now so you can reference it later when you need it; because this is your ultimate guide to making $10,000 monthly in Nigeria.
Did that sound too big? Don't be appalled.
This article aims to give you a guide about how to sell digital products in Nigeria that makes $10,000. We will take you through what a digital product is, its examples, how to create it, and its crush-it selling tactics.
We will not sugar-coat anything. Most especially, we will be realistic about the situations of things in Nigeria, Nigerian buyers' psychology, and how you can make your money online even from this country.
If you implement the content of this piece, your career and account balance will be more robust.
Are you excited to dive into this?
What Are Digital Products?
We use digital products every day and they are not something foreign to us. In simpler terms, digital products are goods that are for online consumption. 
Digital products may be abstract, but they are not vague.
We see movies on Netflix or renew our Medium subscription, yet we don't put our minds to it that we're enjoying digital products. Even the content—that you're reading—is a digital product. 
You might be eager to ask, "Why should I sell digital products more than physical items?"
With more than half of the world's population online, more than 75% of buyers consume digital products. Hence, there is no better time to tap into the digital product economy than now.
When we say digital products in this content, here are the examples of what we mean for:
Musicians:
Ringtones

Singing & instrumentation tutorials

Instrumentals

Voiceover

Streamable songs
Writers:
Paid newsletter

Ebooks

Freelancing course

Writing course

Membership website
Developers:
Domain hosting

Plug-ins

Themes

Video games

Mobile apps
Designers:
Fonts

Icons

Illustrations

Templates

Dashboards

Landing Pages
Artists & Photographers:
Non-fungible token(NFT)

Paintings

Stock images

Templates

Tutorials
These are also the best-selling digital products in Nigeria that fetch you 6-figure income.
See Also: 15 Legit Passive Income Ideas in Nigeria to Make Extra 500K Monthly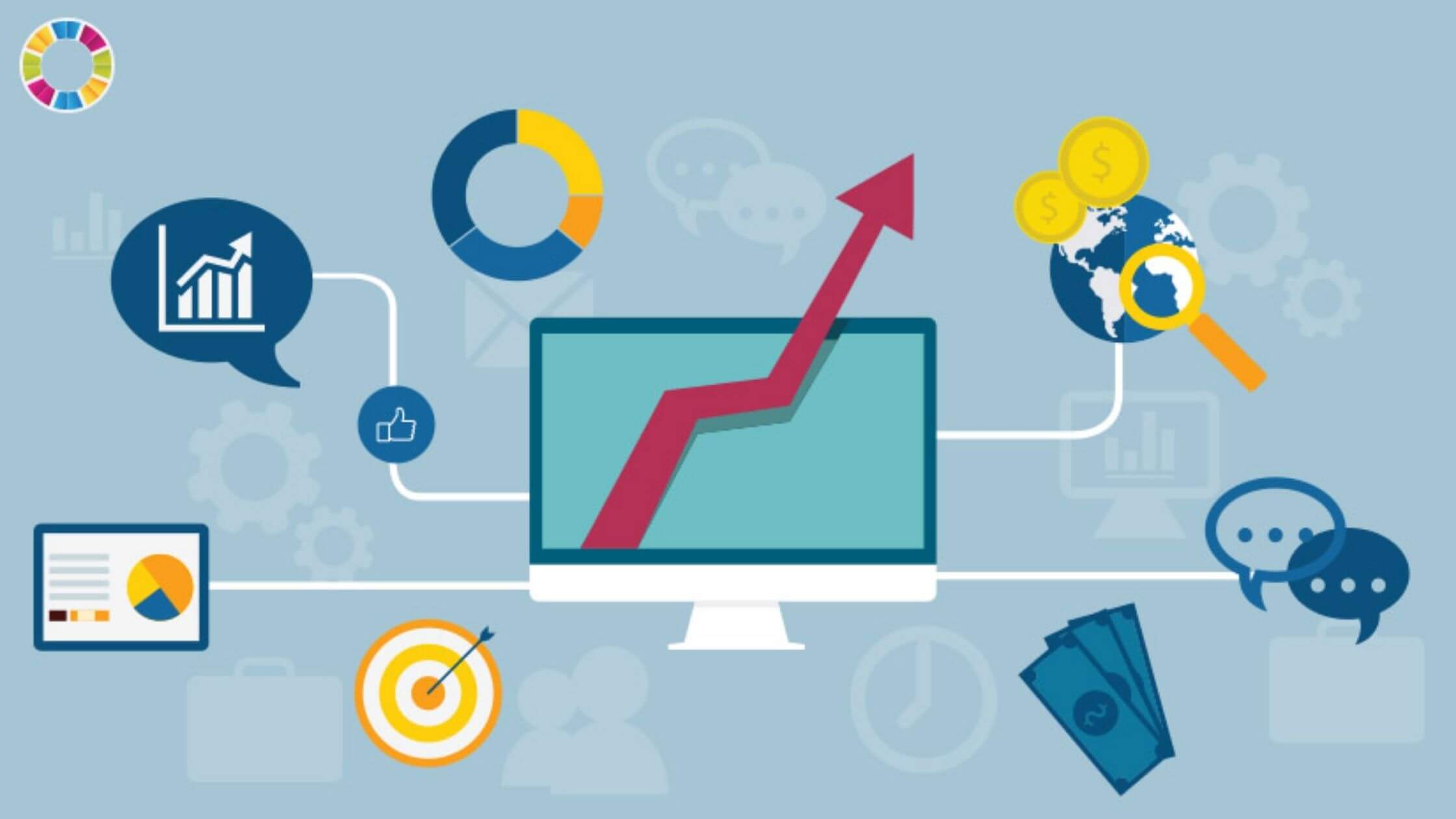 Platforms That Can Guarantee $10k Monthly For Your Digital Products In Nigeria
Now, let's get into business. If you've been curious as to how to sell digital products in Nigeria that make $10,000, we will mention the insider tips below.
Before you start, please know that these strategies as vibrant as they are won't generate the results unless you're ready to work it out.
Don't only read each of these strategies, maximize each of them.
They worked well for this agency and our clients, and they should work for you too. If you use them on your Nigerian audience, be assured that you'll cash out big.
Foremost, where you are will determine whether or not you'll make incredible sales or not. That is "positioning" in marketing.
If you want to learn how to sell digital products that guarantee $10k monthly in a place like Nigeria, you need to choose and maximize the right platforms.
This is where most people get it wrong and experience intense frustration. You might do other strategies that we'll discuss below, but you will not command maximal results if you're not on the right platform.
There is no one-size-fits-all platform for everyone. Each industry requires peculiar platforms. You might want to ask, "How do I know the best platform for my digital products?"
That is simple. It's all about your target audience. What software does your audience use to buy the digital products of your competitors?
To make that clearer, we will have a brief insight into those platforms. These are the best platforms where you can sell your digital products and generate nothing less than $10k monthly.
See Also: Our Top 25 Most Powerful Content Marketing Tips Ever!
Digital Platform for Course Creators
This is one of the most sought-after yet easier digital products to create. Almost everyone is a guru in a particular niche. Course creation is all about teaching people what you know.
There are intricacies in writing, photography, software engineering, baking, and the like that people are curious to know; or even become professionals at them. That is why course creation will always be a hotcake.
With almost 3 million people—and more—who are hungry to consume online courses, you should bring something to the table and take bucks of dollars home. In case you are looking for platforms to sell your courses, consider the ones below:
LinkedIn Learning

Udemy

YouTube

Personal Website
Digital Platform for Musicians
Music streaming is a booming activity in Nigeria. According to Geopoll, Nigeria takes close to 50% of the total online music streaming in Africa.
Therefore, Nigeria is where you can make even more than 10k dollars monthly as a musician. With an expert view, we advise you to upload your songs to these platforms Naijaloaded, Spotify, and Audiomack.
See Also: The 15 Best Online Marketing Strategies to Increase Sales Revenue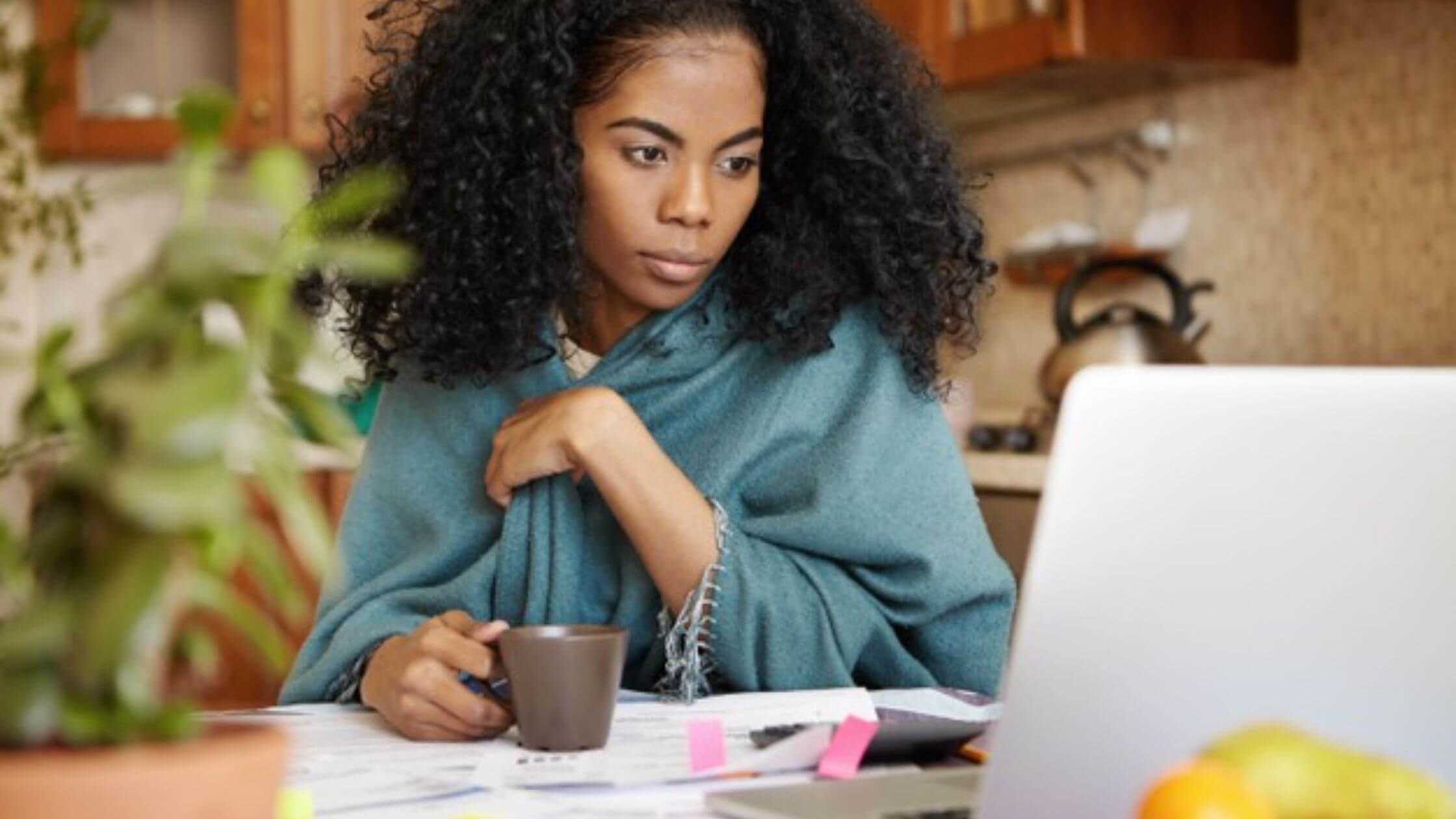 How to Sell Digital Products in Nigeria that Fetches You $10k 
Now let's take a deeper dive into digital product sales strategies that you can implement to generate $10k and even more in Nigeria.
1. Anticipation & Pre-order Campaigns
This mouthwatering strategy is for those who have not launched. Besides, you can also do this as a form of rebranding if you've been in the business and you've not been generating amazing results.
You don't just launch digital products casually. No, that won't work.
No matter what you do—developer, writer, course creator, or musician—you will have to stay afloat of people's psychology by showing up over and over. That's what you do when you carry out an anticipation campaign.
This is the truth: It's rare for you to sell in a place like Nigeria if you don't keep the audience in expectation of your products. 
On this note, we will draw practical anticipation campaign strategy from two prominent Nigerians: Adekunle Gold and Akin Alabi.
Akin Alabi is one of the bestselling authors in Nigeria who has built credibility in the authorship industry. He has started launching anticipation campaigns for his next book. And he did something remarkable:
Apart from the regular anticipation content, he organized a design contest for the book cover. And he ordered the designers to use his hashtag.
With more than 300 designers who applied, the book hashtag gained popularity on Twitter and most people couldn't wait to order.
Besides, Adekunle Gold single-handedly pushed the Campaign for his Afro Pop Vol 1 Album on Twitter and his email list. The album later had more than 13 thousand streams on only Audiomack, without mentioning other streaming platforms.
That's how to sell digital products in Nigeria like a pro.
=> Get: How to Sell to Nigerians by Akin Alabi
2. Offer Tasters
The mistake that most digital product creators in Nigeria often make is that they will not want to give up something at all. No matter what you sell, please offer tasters to people. 
Tasters are like cookies; they will generate attention and an audience for your products. The quality of your taster or freebie will force them to keep dangling their tails for more.
According to The Marketing Society Report, 63% of digital product consumers will buy a product they have sampled. That's the fact.
Dawn Immanuel, one of the highest-earning Editors in Nigeria, used this technique. She made a free Ebook entitled "A Guide To Self-editing." The book has increased her authority and generated hundreds of clients who reached out to her for content editing.
Another beautiful case study is Surfer SEO. The SaaS brand released a FREE power-pack masterclass where they taught people about search engine optimization, and most importantly, how to use their Surfer SEO tool.
The masterclass got them higher followers on social media and also increased their volume of subscribers by almost 47.3%.
3. Social Media Traffic
Traffic is the precursor of conversion. In other words, you'll need to amass attention before you can sell what you have to offer. Social media is a seamless brain-bursting strategy to help you with this.
Social media is such a magic wand to make a consistent $10k monthly income and above in Nigeria. It will position your digital product before the right audience; sell fast.
Do you know that 33 million Nigerians are active on social media and they spend 45% of their day on it? That's the reason you should leverage social media to market your digital product.
You can use all WhatsApp, Telegram, LinkedIn, Twitter, and Instagram. But then, you can also pick your favorite or the one that speaks faster to your audience.
One of the best Forex teachers and traders in Nigeria called Ejimi has been using only his Instagram handle to make more than $50k monthly income.
Similarly, Olamide Towobola is a Freelancing Coach who makes more than $10k monthly income with his use of Twitter to get students in addition to his freelancing clientele.
These are examples of Nigerians among us who have successfully leveraged social media to make generational wealth. Therefore, if you want to sell to Nigerians, please make sure that you're on social media; especially Twitter.
See Also: 15 Effective LinkedIn Marketing Strategies to Grow Your Business
4. Membership Site
If you are so confident of the value you give and you have a corresponding number of loyal audiences, a sure way to skyrocket your revenue is by having a membership site.
You might want to ask, "What is a membership site?"
A membership site is similar to other websites you see on the internet. However, a random internet user cannot access it, only the paid members can do that.
The content of a membership website includes blog posts, e-books, press releases, and a community forum. But the difference is that they are of higher quality to meet the needs of your members.
Although we've not had much of this in Nigeria. But you can learn from others and contextualize it in Nigeria.
The first example of a membership site is Ev William's Medium. Medium is a paid community website where members can write, publish and read. The monthly revenue that the owners get every month is never less than $1,750,000. Isn't that some crazy figures?
Meanwhile, the context of your audience and the nature of what you do will determine how your membership website will run. You can check out Bloomberg and Harvard Business Review too.
At this juncture, it's necessary to put a warm caution that your subscription fee shouldn't be more than $5 if you want Nigerians to patronize you.
However, you can raise it to as much as $500 if it's a business website and the calibre of your members can comfortably pay it.
See Also: 10 Hot High Paying Affiliate Marketing Programs In Nigeria
5. Closed Facebook Groups
Some Nigerians often downplay Facebook believing it's for old people. But that's a flat lie. Facebook group is one of the most overlooked digital product marketing techniques that bring insane ROI.
You will reach and convert a wider variance of audience on Facebook. That's an insider truth.
If you're a Developer or Designer, you can create a Facebook group. However, the group shouldn't be about you, but how you'll solve the problem of your members.
The first rule of making your group members buy your digital product is value. You have to dish out high-quality pieces of information. Talk about the principles, basics, and current news in the industry.
However, don't always talk all the time. Allow your members to discuss too, and be the coordinator. Make sure that your audience is always in sync with your content.
Then you can now put your CTA once in a while telling them to hire you, or sign-up for your mentorship class.
On this note, once you have been able to build authority with your audience, you can make more than $10k every month from leads generated only from your Facebook groups.
A perfect example of a thought leader who has been able to build a successful Facebook group is John Obidi.
The Headstart Africa Community w/ John Obidi Facebook group which currently boasts over 170k audiences was created to empower working professionals with tips, strategies and techniques to enable them to dominate the marketplace.
See Also: How to Create a Verified PayPal Account in Nigeria
6. Run Ads
If you are passionate about selling your digital product in Nigeria, you have to be ready to run ads. Based on platforms, you can run three types of ads:
Inorganic search engine ads

Organic website ads

Social media ads
Inorganic ads (popularly known as search ads) are the top two advertisements you always see on the search engine results page before organic websites.
Organic website ads (also known as display ads) are the advertisements you'll see when you open some websites to read the content. 
Lastly, social media ads are Facebook ads, Twitter ads, and likes. You will need to run these three categories or niches down to the one that connects faster with your audience.
For instance, if you are a photographer or artist looking to expand your clientele, ads will generate nothing less than 75% ROI. It's that effective. It's a seamless way of gaining traction and converting.
However, before you run ads, please make sure that you hire amazing copywriters. Because the probability of whether or not your ads will impress and connect with people depends on your copy.
In strengthening the credibility of ads in the Nigerian digital product marketing ecosystem, a good point of reference is Betnaija.
Betnaija is one of the best betting apps in Nigeria, and they spent almost 42% of their revenue on ads. The owner is worth more than $100 million now!
On this note, we encourage you to read our detailed guide on how you can target rich people in your Facebook ads.
7. SEO
This is so germane because you will host your digital products on websites. But this is the bad news: Folks won't discover you if you're in the backyard of the search engines.
That's why you need to boost your visibility and reach with excellent search engine optimization techniques. Thousands of competitors are fighting for that Google's first page, so you have to buckle down. 
In case you don't know why everyone is fighting for the first page, Forbes reported that 70% of users only click on the first search results.
An excellent example is not far-fetched. Our agency, Primegate Digital, is one of the best digital marketing agencies in Nigeria. We were able to amass a whole lot of client base because of how almost all of our content ranked on the first page.
Hence, be ready to spend on search engine optimization if you want to make more than $10k monthly revenue from your digital products.
See Also: How To Choose The Best Content Marketing Agency For Your Business
8. Show Testimonials
Testimonials are faster ways of proving to people that you're worth your salt. Seeing validates belief.
If your digital products are effective as you claim, then you should be able to show the results or feedback from those who have used them. For instance, you can't claim to help people lose weight within a week when there has been nobody to testify.
Did you know that 92% of buyers agreed that testimonials influence their final decisions to buy a digital product?
You can attach the testimonials to the landing page of your website so that people will see them once they come to your site. Also, you can post it on your social media platforms. 
Chris Ani, one of the best cryptocurrency traders in Africa, is leveraging testimonials to increase his academy. And for records, he is making $50k consistent monthly revenue.
9. Leverage on Big Names
There are big names in every industry. Hence, it's such a smart marketing move to leverage them for your digital products.
When people see that some calibre of people is using your digital products, they will believe more in you and pay up as soon as possible.
At the moment, Kuda Bank is the best and most used challenger bank across Africa. They leveraged the influence of FK Abudu, Fem co, and tech Twitter giants who keep recommending their FinTech app.
For you, leveraging might be guest blogging on the high-authority websites in your industry, appearing on podcasts, or honouring interviews.
Influence is essential in marketing. Leverage it if you want to make $10 monthly sales from your digital products.
See Also: Digital Marketing: 20 Things You Should Know as a Beginner
Conclusion
There you have it. We have just shown you the secret of How to Sell Digital Products in Nigeria that Makes $10,000 Monthly.
However, please do your due diligence before delving into selling digital products in a place like Nigeria. Observe the peculiarities of both the market and the audience. Research what the consumers will die to get.
In his interview with Techpoint, Akin Alabi attested that Nigerians will spend their last cash on anything that resonates with them.
If you tailor your digital products to meet the needs of Nigerians, meeting and overtaking the $10k monthly target will become a usual thing. However, it's apt to say that building products of generational wealth often takes time.
Now, if you need help in implementing these out-of-the-box strategies of making a $10k monthly income from digital products in Nigeria, we'll be glad to help you. Book our free consultation now so we can set you on the billionaires' track!