The first requirement to start a mini importation business in Nigeria is to gain knowledge about it.
Today, mini-importation is one of the most lucrative businesses in Nigeria.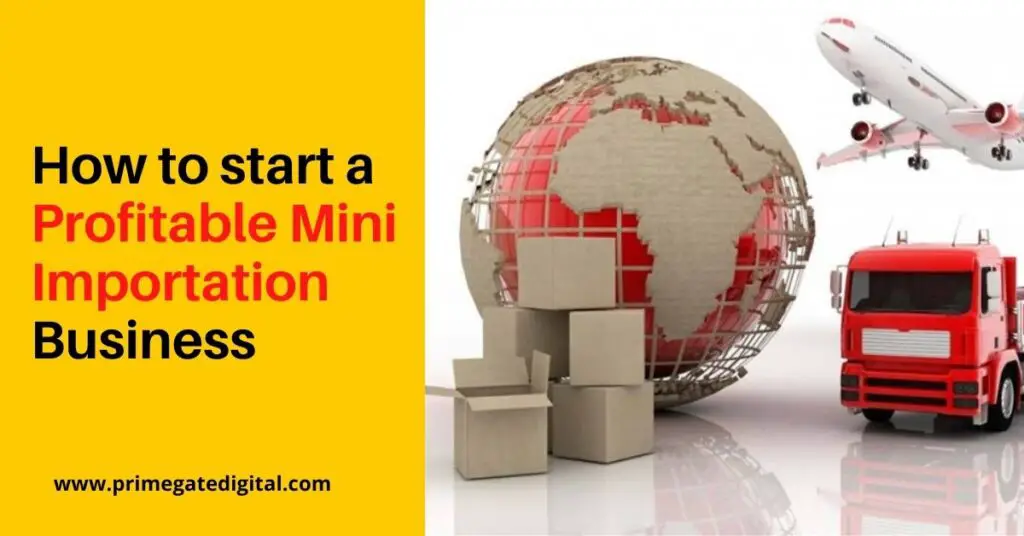 However, without the knowledge, you will end up losing your hard-earned money.
Contrary to popular opinion, there is no easy business to start – and importation is not an exception. Every successful business is a product of hard work, dedication and consistency.
Therefore, in this article, I'll be showing you ways on how you could possibly start up a profitable mini importation business in Nigeria today.
Let's take a deeper dive…
See Also: How to Start a Profitable Ecommerce Business in Nigeria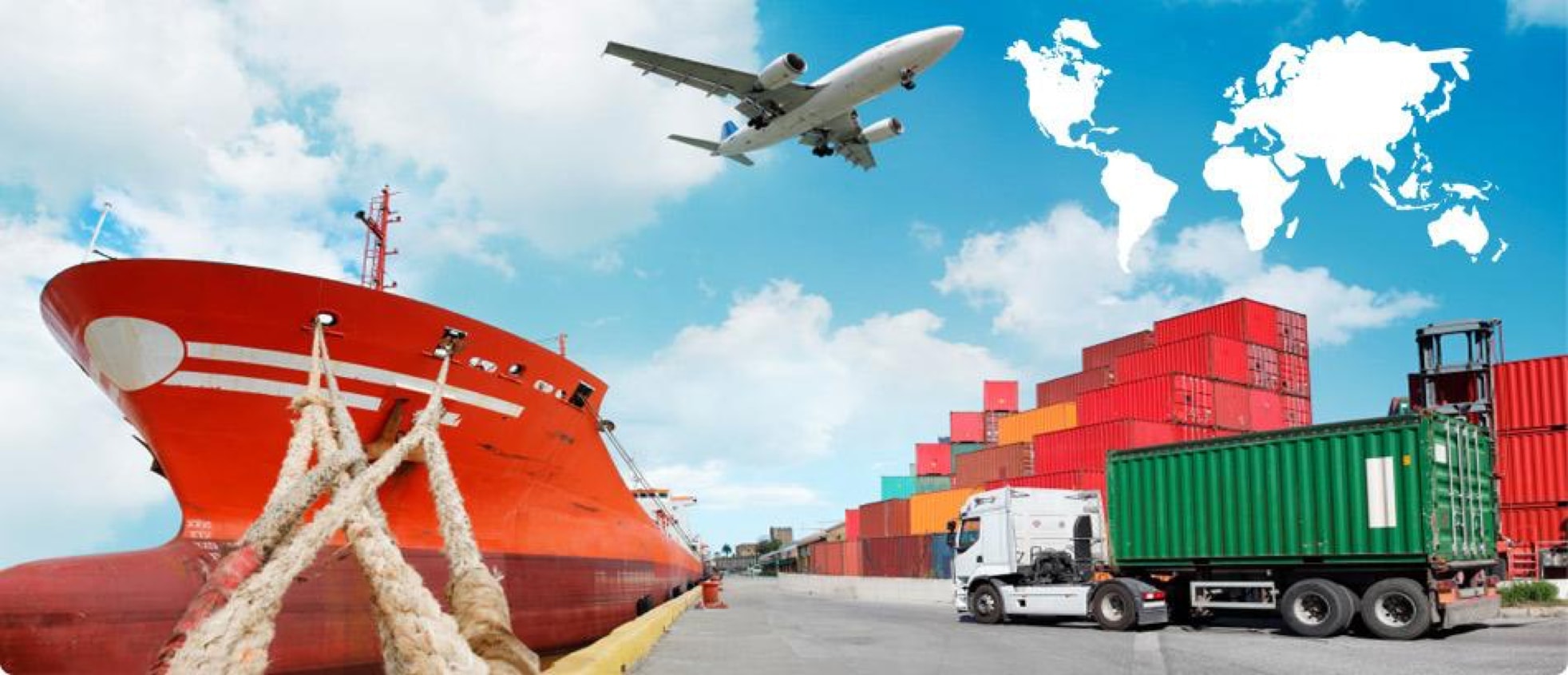 What is Mini Importation?
Mini importation is simply a small-scale importation business. It is a legit business model where one can buy goods with small capital from other countries and sell in Nigeria at a higher price.
Of course, mini importation doesn't necessarily mean dealing with the importation of mini goods and products, as the name implies.
Furthermore, to be successful in your mini importation business in Nigeria, you have to plan. Planning will not only keep you organized but from future failure. Having a laid down plan for your mini importation business is vital.
This planning involves:
Have a good budget for the kind of goods you're going for.

Sourcing for hot-selling products

Partnering with the right supplier

How to handle the refunds
Therefore, as a general rule of thumb, do not buy products that aren't in high demand, so you can easily make profits. This is very important in the mini importation business.
See Also: How To Target Wealthy Individuals With Facebook Ads
Requirements to Start Mini Importation Business in Nigeria
Basically, below are the things you'll need to get started with a profitable mini importation business here in Nigeria are as follows:
A good laptop, desktop or mobile phone.

Reliable Internet access.

A working ATM Card(preferably a Naira card or VISA)for most online transactions.

A reasonable amount of money depends on the order you are placing.

A valid email address.

A location or address(NOTE: P.O Box or P.M.B does not qualify as a valid address).
Once you have them, you're set to go…It's that easy!
How to Start a Profitable Mini Importation Business in Nigeria
Certainly, you must have been searching for the easiest steps involved in starting a profitable mini importation business in Nigeria. Right?
We've got you!
The easy steps involved are;
You have to locate your product source

Place your order for the products

Be very sure you're buying from a reliable supplier.

Get them delivered to your location.

Advertise them with the best marketing techniques on social media, most preferably.

Sell them and make money.
See Also: How To Start Shopify Dropshipping With No Money
Guides to Start a Profitable Mini Importation Business in Nigeria
 Use Social Media: If you want to sell out fast, you need to leverage social media. Moreover, there are over 99 million internet users in Nigeria according to Statista,

hence, there is a huge opportunity to get your brand in front of your target audience. You can use platforms like Facebook, Twitter, Instagram, etc to advertise your business.
Geographical Location Advantage: Don't assume your customers are in the same city. This kind of assumption can hinder your business growth. Therefore, reach out to people near and far, and educate them on your mini importation business. Social media has made this a lot easier.
Start Blogging: You can also start a blog to make it easier. Through the blog, you can be writing about your products to attract your target audience.
Know your target audience: This will enable you to craft an effective marketing strategy and plan.

For instance, you can't be selling expensive products in an area where people can't even afford them. The business might end up shutting down as there will be limited cash flow.
Seek for a Mentor: In whatever kind of business, you choose to go into, having a skilled person that gives you advice will go a long way in your business success. In the mini importation business, there are many of them. Seeking advice from experienced people will always make you smart and wise. You'll not make the same mistakes they made if you're a fast learner.
Build something better: After getting the knowledge and basic skills you'll need, make up your mind to build the best business ever. Refuse to be average, you can be the best. Tell yourself you can make millions of naira in a month from mini importation in Nigeria. It's possible if you believe and works towards it.
See Also: How To Make N250,000 Monthly In Nigeria Working From Home
Best Mini Importation Websites to Import from China to Nigeria
Perhaps you are scared of being scammed online, you don't have to worry. The recommendations below are tested and trusted.
They are;
eBay

Amazon.com

Ali express

ipmart.com

Made in China

DH gate

1688.com
eBay
eBay is one of the biggest ecommerce platforms globally. It is located in San Jose, California.
It provides the platform that facilitates B2B, C2C businesses through its website. eBay was founded in 1995 by Pierre Omidyar.
 Amazon
Amazon is a foremost American multinational tech brand located in Seattle, Washington. It focuses on ecommerce, AI, cloud computing as well as digital streaming.
Amazon has different categories of business that welcome businesses of all niches on the ecommerce website.
From home decor to puppy food, down to consumables and much more.
 

Ali Express
Ali express is an online retail service-providing store located in China. It is owned by China's top online marketplace, Alibaba.
It was launched in 2010. Since then it has recorded massive growth as it attracts small businesses both in China and other locations, that provide products to international online shoppers.

 1688.com
Similarly, 1688.com, is the biggest and most popular Chinese wholesale channel where retailers based in China purchase products directly from the manufacturers with the goal of reselling.
This ecommerce website belongs to Alibaba Group, which also owns Alibaba and Ali express.
With lots of opportunities with mini importation, lots of people are asking about how to import goods from 1688 to Nigeria as well as profitable products to import from China.
Currently, the platform can boast over 50,000 vendors on the platform.
The vendors have their own stores and offer their products to online shoppers. It happens to be the largest wholesale website in China because of its low product prices.
Perhaps, to be a vendor on the website, you need to have a commercial license issued by the government in order to sell. This is where lots of dropshippers send their products to the international market.

How Long Does it Take to Have the Products Delivered?
Conventionally, after making payment for the products, it then takes about 1 day to forward the order receipt to the factories and sellers.
The time to send out the products ordered or to manufacture then depends on them (It can take about 3 days to about 15 days for production to be complete).
Also, we might put into consideration, the shipping time between the point of manufacture and the city of the warehouse.
Usually, it takes about 10 days from when the order was made to when it was packaged and shipped to the buyers.
When the product has regular conditions status, it means that the products are available but might take 2 or 3 days to manufacture.
See Also: 9 Best Ecommerce Platforms (Top Rated & Reviewed)
Profitable Products to Import from China to Nigeria
There are lots of hot-selling products to import from China and resell here in Nigeria to make millions of naira.
Are you surprised?
Times have changed, you necessarily don't need to go to work every day to make money. Below are some of the most profitable products you can import from China and sell in Nigeria
Toothbrushes and toothpaste.

Toiletries

Sanitary towels for women

Wireless air pods

Phone case

Clothes and shoes

Watermelon slicer

Beard bib

Door and window burglary alarm

Blender

Car washer pump

Wireless phone charger

Ultra Sonic teeth cleaner.

OTG flash drive.

TV screen

Human hair extension

Hair products

Perfumes and body sprays

Body powder

Body oils and creams

Cosmetics

Smartphones

Hair remover

Shoe Polish

Nail Polish

Traveling bags and boxes

Chairs

Jewelries

Wristwatches

Mouth wash

Electric iron

Baby toys and Teddy's

Children's wears

Stationary

Common Mistakes to Avoid in Mini Importation Business in Nigeria
In as much as mini importation is a very profitable business in Nigeria, you have to be careful to avoid some of these mistakes.
There are a lot of happenings in the world of business today. Hence, you really need to not only be smart but wise as well.
Especially as a beginner, I can understand that you're new in the field and you'll definitely need fuel, we're here for you. These are the common mistakes beginners in the mini exportation business make:
1. Waiting for a Perfect Time
This is very common, drop that "I wanted to" mentality. Get up and start that mini importation business, it's not too late.
Stop procrastinating! Procrastination is a thief of time. If you want to be successful tomorrow, you MUST start today!! Come off the laziness and sluggish attitude.
If you stay all day in bed, then you won't know what's happening in your environment.
2. Don't Buy Things You Like, But What is in High Demand
Most people make the mistake of buying things they like, forgetting the aim is to satisfy customers and make a huge profit.
So, make a list of the things you're buying, stick to the plan and discipline yourself enough. When you buy things that aren't in high demand, you'll end up running at a loss.
You can only buy the things you like for your personal use, but not for reselling. What you like might be what your customers dislike. Put your customers first at all times, their satisfaction should be your happiness.
3. Not Buying Unique Products
Don't just import products because Mrs Okon and Mr Peter specialize in the sales of those products. Go for unique products that are in high demand in the market.
Buying goods because people are buying them is just one of the biggest mistakes you can make in your mini importation business. Avoid unfavourable competition, the aim is to make money.
Therefore, this should always be at heart.
4. Rejecting Negative Feedback
To be successful in the mini importation business, you don't have to reject negative feedback from your customers but rather embrace them.
Feedbacks are a great opportunity for change. Make the best out of it. "Your best customers are those that are not satisfied with your products," says Bill Gate "because they show you where you can improve ".
See the negative feedback as a show of love, simply ask yourself what you aren't doing right. And guess what?
You'll definitely get it right. Embrace feedback.
5. Switching Niches 
It's essential to maintain a particular niche, I mean a particular line of business.
For sustainability and growth, don't switch all the time.
Above all, pick a particular area of interest and focus, and let your customers know what you sell. Switching your line of business isn't advisable.
Some people might see you as an unserious fellow. Perhaps, maintaining a particular niche will help in making you successful too.
See Also: 15 High Paying Side Hustle to Start in Nigeria
How to Start a Profitable Mini Importation Business in Nigeria FAQs
Why do people prefer buying goods from China?
There are so many countries to buy goods from, but China is preferable because most of the world's products are manufactured in the Asian continent, particularly China.

The wages you get to pay in a country like China is also very cheap.

The Chinese are experts at mass production.

They are very good at designing products.

The production lines in China are well refined than in most other countries. This is why it's always preferable to others.
How Profitable is mini importation business in Nigeria?
Yes, the mini importation business is very much profitable in Nigeria. You can start with as low as 50k, but always have it in mind to go for goods in high demand, this way, you'll definitely sell faster and make a huge profit.
Most importantly, buy from a reliable source to avoid being scammed online. There are lots of businesses to venture into, mini importation is one of them. Life itself is a risk, you have to try something out.
What are the hot selling products in Nigeria?
There are lots of products that are in high demand in Nigeria at the moment. You could start a mini importation business with some of these products and start earning. The products are;
Toiletries.

Bags

Shoes

Jeweleries

Hair and hair accessories.

Clothes

Teeth whitening kits

phone accessories etc.
Do I Need to Pay Customs Duties on Every product That I Import?
No, you do not have to pay customs duties on every goods and product that you import. You only pay for huge ad bulky goods like cars, motorcycles etc. If these goods are as well labelled under the "gift" label, the duty fee will be free.
What is the Expected Time of Delivery for Imported Products?
It depends on the kind of packaging technique the seller is using. Some techniques don't take so much time, while others do.
Hence, the shipping company you chose to use also matters. Some companies like DHL, FedEx etc can deliver your goods in 4 to 8 working days, though this option will cost you.
Do I Need to Have a Physical Shop to Start Mini Importation Business in Nigeria?
Consequently, most people get discouraged from venturing into the mini importation businesses because they don't have a physical shop.
You don't need to have a brick-and-mortar store to start your importation business today. You can launch out today from the comfort of your home.
Final Thoughts
In conclusion, the idea of starting a mini importation business is exciting and also very exhausting. The first valid thing to do is to take a step.
Get started TODAY. Stop procrastinating.
Take the first step even when you've not seen the whole staircase. This article will definitely help you how to start a profitable mini-importation business from China to Nigeria.
With the websites and steps listed above, I hope this has been able to answer the several questions you had in mind. 
Lastly, don't forget to get started today!
Also Read: