Less than six years after its launch, TikTok has established itself as the most widely used social media app.
However, similar to other social platforms, TikTok isn't devoid of problems; a lot of users have filed reports that TikTok is not uploading videos.
This has frustrated a lot of content creators who are active on the platform.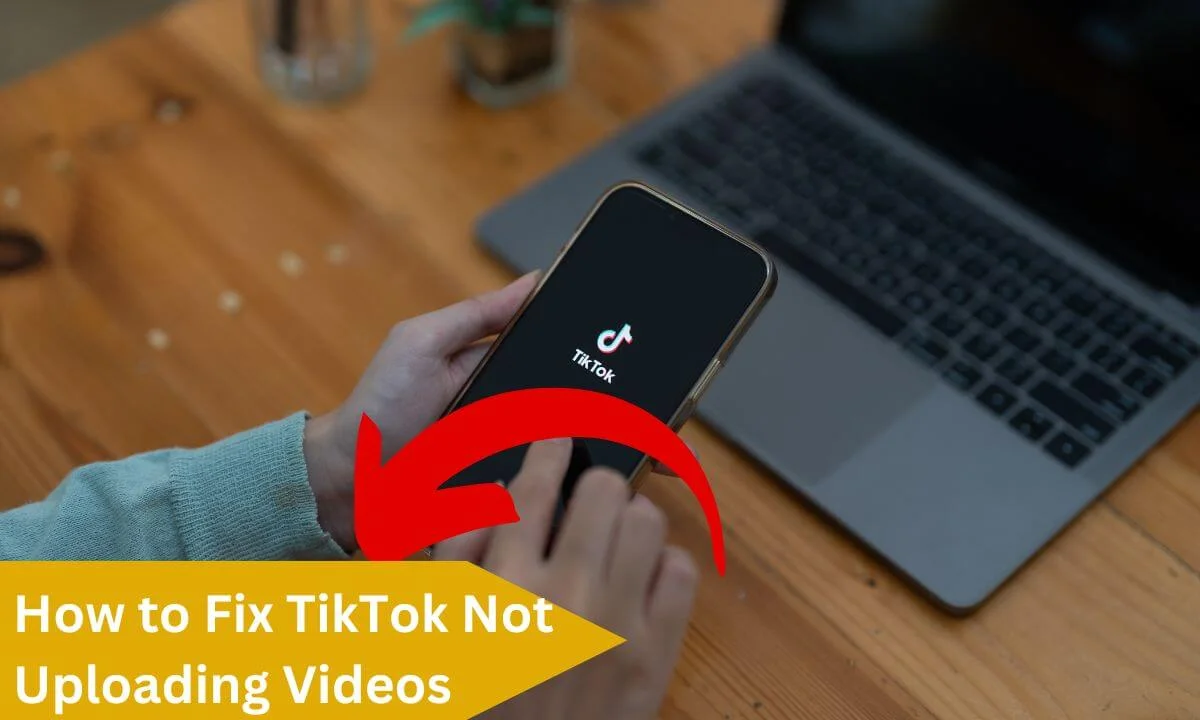 If you want to find out why TikTok is not uploading your content and effective ways to fix it, this article will furnish you with all the information you need.
This article will explore popular causes and important ways to rectify them. 
TikTok Not Uploading Videos? Here's Why & The Fix
Please note that there are many causes of TikTok not uploading your video. The good news is that they can be resolved easily.
Weak Internet Connection
A weak internet connection is among the biggest causes of TikTok Not Uploading Videos. Your first course of action is to ensure that it is in excellent condition. 
To confirm if you have a strong internet connection, we advise you to use Speedtest by Ookla. Here's how to use it:
Launch your web browser and access

speedtest.net

.

Select "Go."

Hold on for some seconds until the result pops up on the website. 
If you can confirm that this is the source of the issue, a good fix would be to change your Wi-Fi connection. Alternatively, you can reset your modem or switch your network service. 
Don't forget that sometimes a bad network connection may not solely be your fault.
The provider may be responsible for it. If this is the case, reach out to them to find out the problem with your network connection and get solutions to improve its speed.
TikTok Servers Are Offline
Once you upload a TikTok video, it is automatically sent to their servers. Thus, an offline server is a common reason you can't upload your video.
Ensure you use Down Detector to access real-time information about the status of TikTok servers.
The bad news is that when the server is offline, there's nothing you can do but wait till it's back online. 
The App Has a Bug
Bugs may regularly cause an app to malfunction for no explicable reason, and this might be the case with TikTok.
If you think your app is having issues from a bug, it might be necessary to reset it.
Today, Android and iOS devices come with app switchers that let you quit one app and easily switch to another app.
After closing the app, try accessing it once more. Next, reupload your video to find out if the problem has been resolved.
If it persists and you still encounter the "TikTok Not Uploading Videos" issue, the next step is to check the version of the TikTok app you have.
Older versions of apps are susceptible to all sorts of bugs and malfunctions, including not uploading video issues. 
If you are an iOS device user, use these steps to see if your TikTok app is the most current version. 
Access the

App Store

. 

Select your profile photo in the upper right corner. 

Search for TikTok and find out if there is an "Update Available" option beside it. When you come across it, select it, and the most recent version will be installed on your smartphone. If you do not find it, it implies that you currently have the latest version of the app.
If you are using an Android device, you can find out if you have the most recent version of TikTok installed on your device. Here's how:
Access the

Google Play Store

. 

Tap your profile picture in the upper right corner. 

Select "Manage apps & device."

Navigate to the "Manage" section and tap "Updates available." Locate the TikTok app on the listing and tap "Update." If you do not see it on the list, then the most recent version of TikTok is installed on your device. 
If you have installed an app update and still encounter the issue, you will have to reinstall the TikTok app. If you are using an Apple smartphone, do the following:
Navigate to your menu and locate TikTok

Press and hold for a few seconds until a menu pops up.

Select "Remove App."

Access the App Store and input "TikTok" in the search box.

Select "Get"

Sign in to your account and attempt re-uploading your video.
If you are using an Android device, here's an easy way to re-install the app:
Access your device menu. 

Navigate to the TikTok app.

Tap and hold for 2 seconds, and a menu will appear.

Select "Uninstall."

Enter the Play Store and input "TikTok" into the search bar. The first app on the result is usually the official app.

Tap "Install."

Launch the app, sign in with your details and upload the video.

Alternatively, waiting it out is a good idea. Don't forget that TikTok is a widely used platform, and excessive traffic surges can slow down or cause it to malfunction. Get in touch with your friends and inquire if they are facing a similar problem. If this is the case, expect the issue to be rectified in an hour or less.
Your Device May Have Caused the Issue
Your device may be the source of the "TikTok Not Uploading Videos" issue.
If you suspect this is the case, you may need to reset your device. The next action is to access the platform and attempt to upload the video again. 
If the problem persists and you still want to determine the source of the problem, there is another strategy you can use.
Use an entirely different device (mobile or PC) and launch TikTok.
If you can successfully upload a video from a different device, you should know that your device is the cause of the problem. 
Your VPN is Slowing Things Down
When uploading content online, a stable network connection is important. TikTok videos are not exempt.
Although VPNs (full meaning: virtual private networks) are effective tools for improving the security of your browsing activities and helping you circumvent geo-blocked websites, they can negatively impact your connection to the internet.
Some VPNs are known to considerably ruin your internet connection and destabilize it.
Thus, if you suspect this is the source of the issue, deactivate your VPN and try re-uploading your TikTok video.
The Issue Is Due to Cache Memory
TikTok saves temporary data on your smartphone, similar to other mobile apps. This is important for performance optimization.
Along these lines, this data can clutter up, get corrupted and cause the app to malfunction. However, it is very easy to clear the app's cache files. Here's how to do it:
Access the TikTok app and navigate to your profile. 

Select the hamburger button in the upper-right area.

Tap on "Settings and Privacy"

Select "Free up space" below the "Cache & cellular data" section.

After clearing the cache memory, ensure that you reset the app and attempt re-uploading your content. 
The Video has Violated TikTok's Community Guidelines
Many have tackled TikTok for its offensive content over the years.
Thus, the platform has introduced a series of guidelines to limit anything inappropriate from making its way to the app.
If you have attempted uploading your video unsuccessfully, ensure your content adheres to TikTok's community standards.
TikTok prohibits users from uploading videos that encourage or endorse harmful behavior that can result in grave injuries and deaths. 
Videos with content that revolves around the intake of chemicals and products not meant to be consumed, reckless driving or the abuse of drugs are not allowed on TikTok.
Videos that encourage terrorism, sexual themes, offensive language, brutality or bigotry are also prohibited from the platform.
Offensive content is not the only cause of the "TikTok Not Uploading Videos" issue.
For instance, TikTok prevents users from uploading videos with watermarks due to copyright issues.
Furthermore, some musicians or singers restrict users from adding their songs to their content without their approval, so if you make use of such songs in your video, you may find it difficult to upload on the platform.
Click here to access TikTok's community guidelines to make sure your video is fully compliant. 
Shadowban
TikTok can shadowban users who violate its community guidelines.
TikTok's algorithms are regularly on the lookout for offensive behavior, such as spamming or uploading pornographic content.
Users found culpable are restricted from the platform without any form of notification.
This is known as "shadowbanning." It may limit users from engaging with content or uploading TikTok videos. 
Generally, TikTok's shadowban expires within 24 hours, but it can last for days.
If you suspect that you have been unfairly banned, you can get in touch with the TikTok support team.
Contact customer support
If you have gone through the various methods listed in this article and the problem persists, endeavor to contact TikTok customer support. They will be glad to help and eventually rectify the issue. 
TikTok Not Uploading Videos FAQs
Why won't my TikTok video upload?
One of the most common reasons why TikTok videos won't upload is when the app cache is corrupted. So ensure you clear your app cache by navigating to the settings section and tapping the privacy menu. Then lastly, select the clear cache button.
Why does it take so long for TikTok to load?
This is most likely due to a poor internet connection. If your internet connection is poor, it may result in TikTok videos taking longer to load
There's no set time for a video to go viral on TikTok. Depending on the account's popularity, it may take hours, days or even weeks after uploading. The key to success on TikTok is consistency.
Conclusion
In this article, we have explored nine reasons why the "TikTok Not Uploading Videos" issue occurs and how to fix them.
Share this article with your friends and loved ones using the social media button below. 
Also Read: