Money-saving apps in Nigeria can make the process of saving more fun and easy.  With the cost of living in Nigeria on the increase, it is almost impossible to think of saving money.
All the same, with the help of saving apps I'm convinced that the whole habit of saving has been made much easier.
If you're a salary earner or a business owner with a monthly income, you might be tempted to spend recklessly without remembering to save up for rainy days.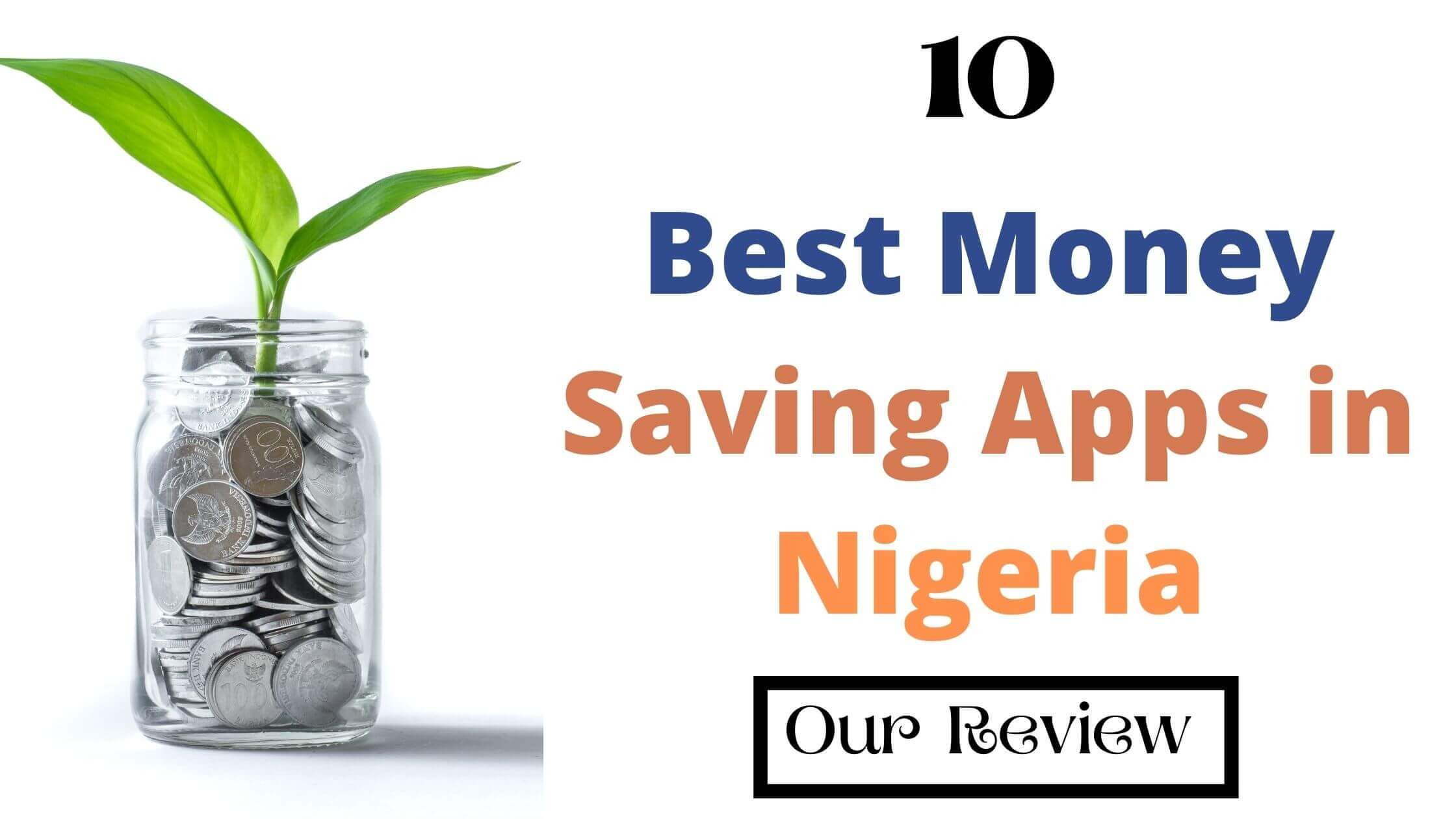 Saving App helps work with tech and data to calculate interest on savings over time. Most money-saving app in Nigeria provides an investment platform that allows you to easily invest and earn interest as well.
They are one of the best ways to develop a saving habit.
However, there are lots of platforms that can help you save money, but the question is"are these money-saving platforms legitimate ones?".
Can you comfortably save your money on those apps without panicking? Can you go to bed every night knowing that your money is safe?
Perhaps you've been planning on the best saving apps to start saving in Nigeria, this post will be a guide in making a decision.
These money-saving apps are legit and are registered and approved by most financial regulatory agencies in Nigeria like CBN.
Without further ado, let's take a deeper dive into how to save money in Nigeria with these apps.
See Also: 15 Sure Ways to Make Money Online in Nigeria
Is there an App to Save Money in Dollars in Nigeria?
There are a couple of apps out there that allow you to save money in dollars in Nigeria. One of such apps is PiggyVest.
We shall review these apps more in detail.
Top 10 Best Saving Apps in Nigeria
Here are the best money saving platforms to invest in Nigeria today.
1. PiggyVest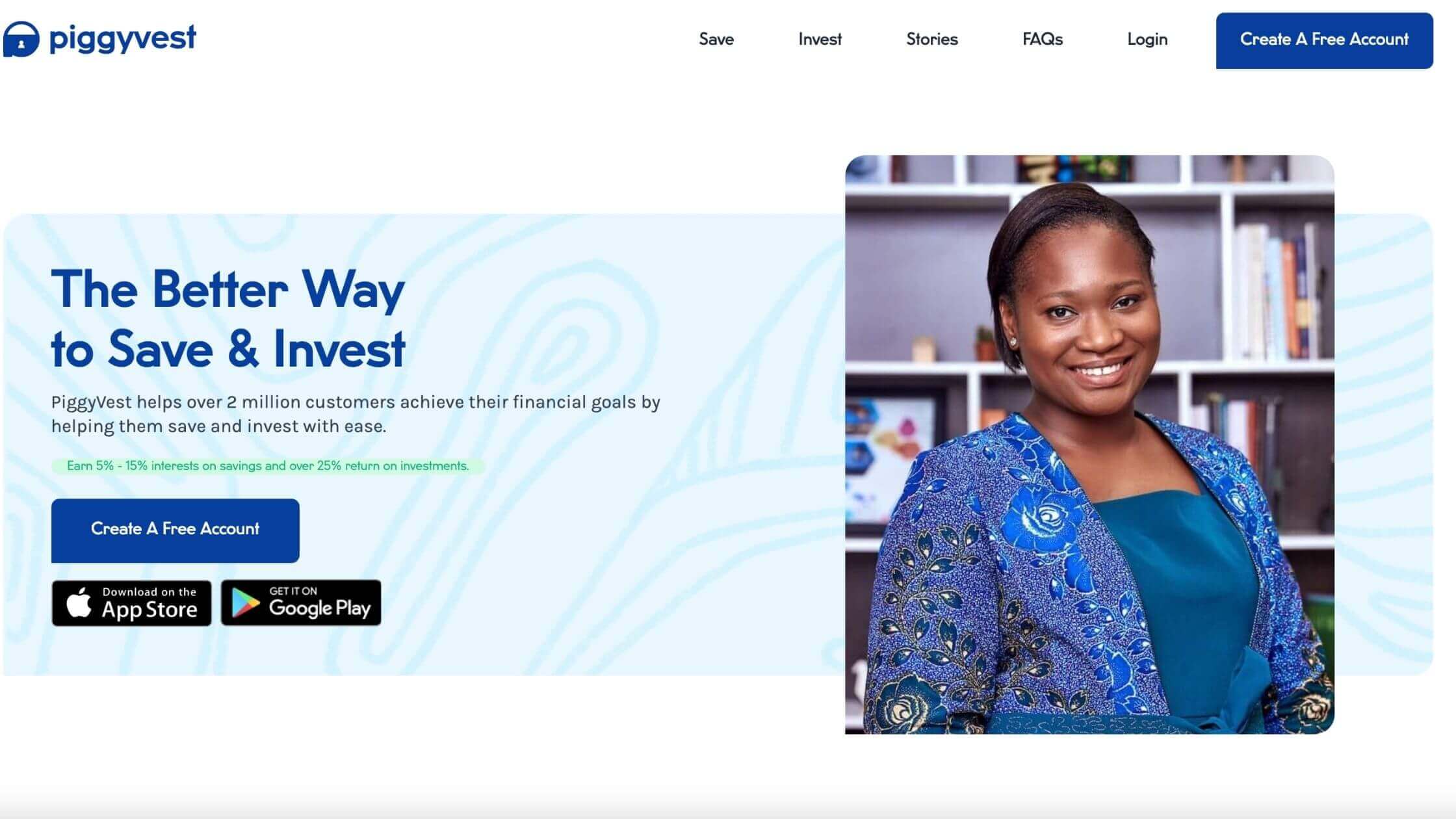 Best for saving and investment options.
PiggyVest was formerly known as Piggybank. It was the first online saving platform in Nigeria and the whole of West Africa.
The platform has improved the lives of most Nigerians, by inculcating in them good savings and investment lifestyle, just by clicking buttons on their mobile phones.
You don't even have to queue up and be in line for hours to have access to this platform.
It's been made quite easy and accessible for everyone.
For 3 years down the line, PiggyVest only offered the savings option to its users, but later on in 2019 following the rebrand, the amazing platform now also offers direct investment opportunities to users and not just savings.
PiggyVest is one of the best-automated saving apps in Nigeria that can be 100 percent trusted. It can be recommended to other Nigerians that want to start their saving journey.
Being scammed on this platform should be your least of worries. More than 1 billion Naira is being saved on this platform every single month by Nigerians.
The most interesting part of using this platform to save is that it offers a 10-15% interest rate on savings.
They also offer about 25% returns on every investment done by registered customers, asides from this there are other interesting and amazing features.
With 400,000 users that are comfortable using this saving app, the platform has been unarguably trusted by so many. This is enough reason for you to use the PiggyVest app.
The application is available for download on the Apple Store and Google Play Store. You could as well visit PiggyVest.com to create an account with them.
Also, PiggyVest users save funds they would have normally been tempted to spend.
See Also: 25 Legit Ways to Make Money Online in Nigeria as a Student
2. Cowrywise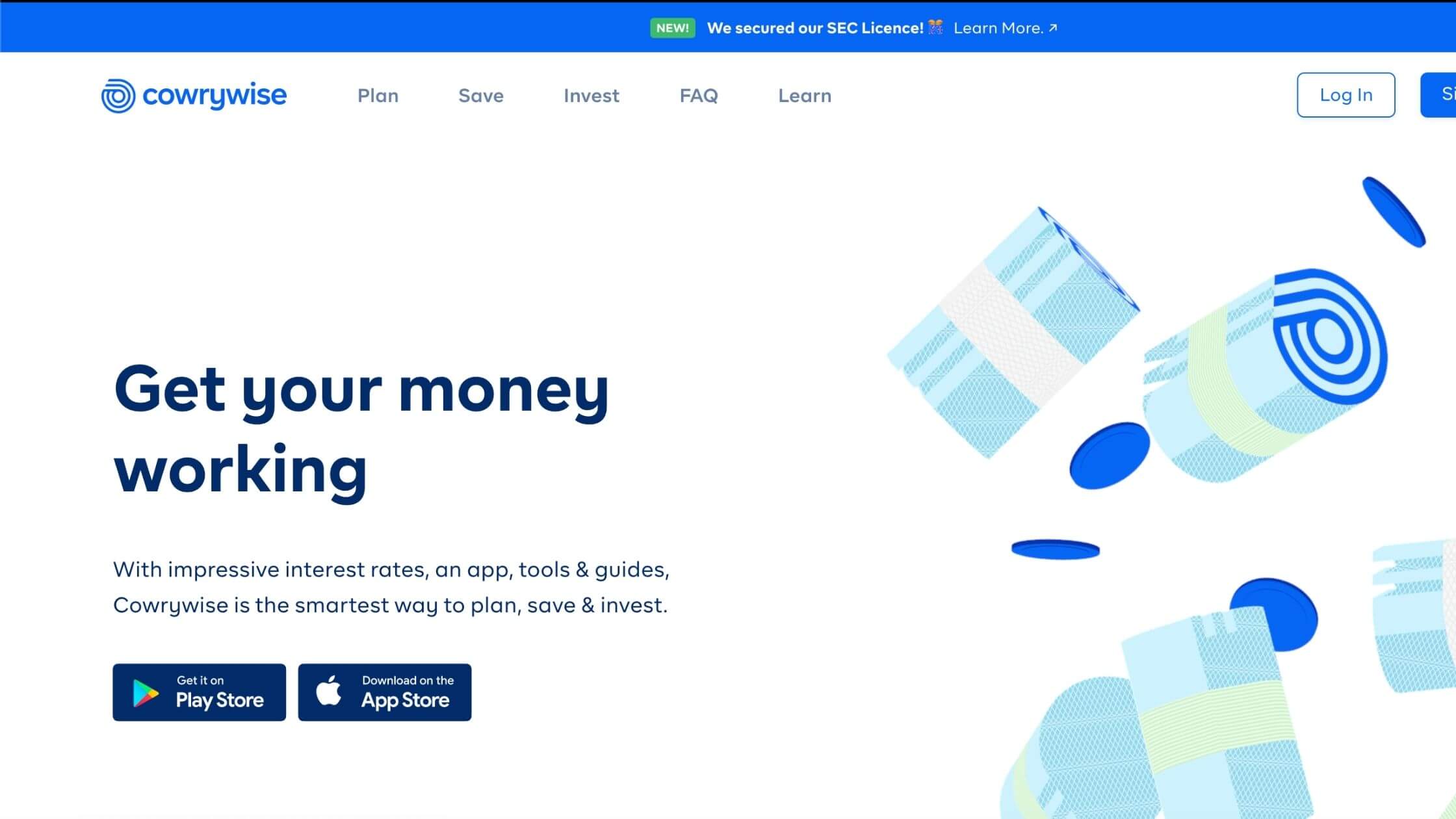 Best for simplicity.
Cowrywise is an exceptional savings app in Nigeria that makes it quite easy for you to plan, save and invest money easily.
Interestingly, this platform has an interest calculator that determines the earn in a specific period.
Cowrywise has nice features and a few of them include:
i. Regular Savings
With this app, it's very much easy to save up either daily, weekly or even monthly for at least a minimum of about 3 months.
This can only be specified once while setting up your plan and Cowrywise will ensure that this money is effortlessly saved on the specific days of your Cowrywise savings plan.
ii. Saving Circles
This feature easily enables you to set your Saving targets open to everyone. It's more like a savings challenge that people can engage in.
iii. Halal Savings
This is a savings plan that is 100 Percent free of interest. It's a plan that was designed especially for Muslims that don't want to earn interest on their savings.
With this saving plan, you can be assured that you won't receive any interest profit once you've concluded your savings circle.
See Also: Top 30 Lucrative Business Ideas in Nigeria to Start
3. Vestpay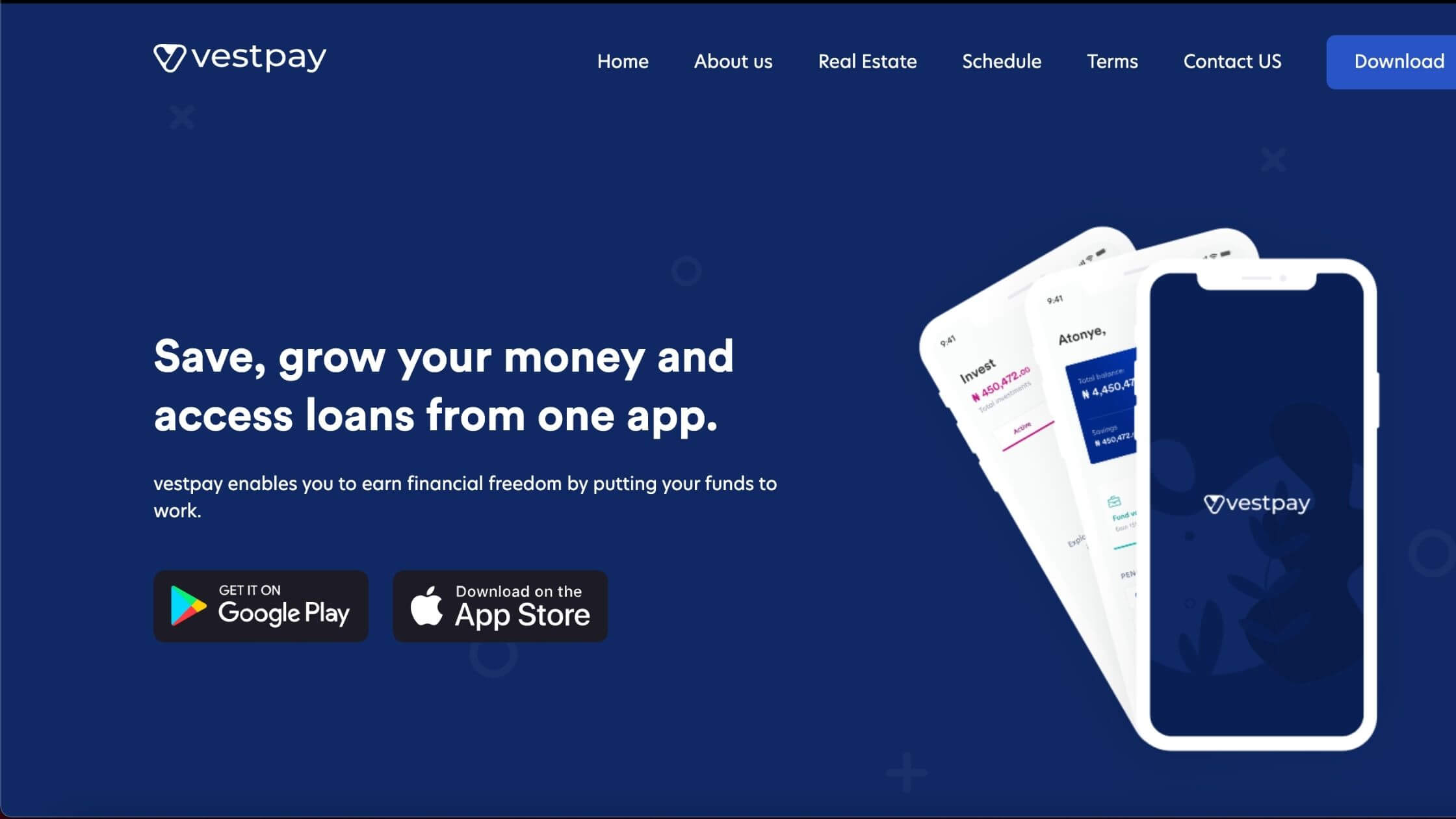 Best for goal setting
Vestpay is a tested and trusted saving and investment application that helps to inculcate in us a reasonable saving culture, wonderful investment opportunities, and wealth creation that is so relevant in the country we live in.
The app helps you spend your money wisely as you'll always have the future in mind.
Vestpay offers 15% on your target savings and a range of investment opportunities you can gladly choose from.
Special Features
i. You Can save regularly
This feature gives you the liberty to set your preferred saving method. It could be monthly, weekly or daily. The target is to have a better life.
by being consistent with your savings.
ii. Fixed Deposit
This other feature enables you to save towards a goal in mind. The goal might be rent, school fees, feeding, etc
See Also: Top 15 Best Online Payment Gateways in Nigeria
4. Kolopay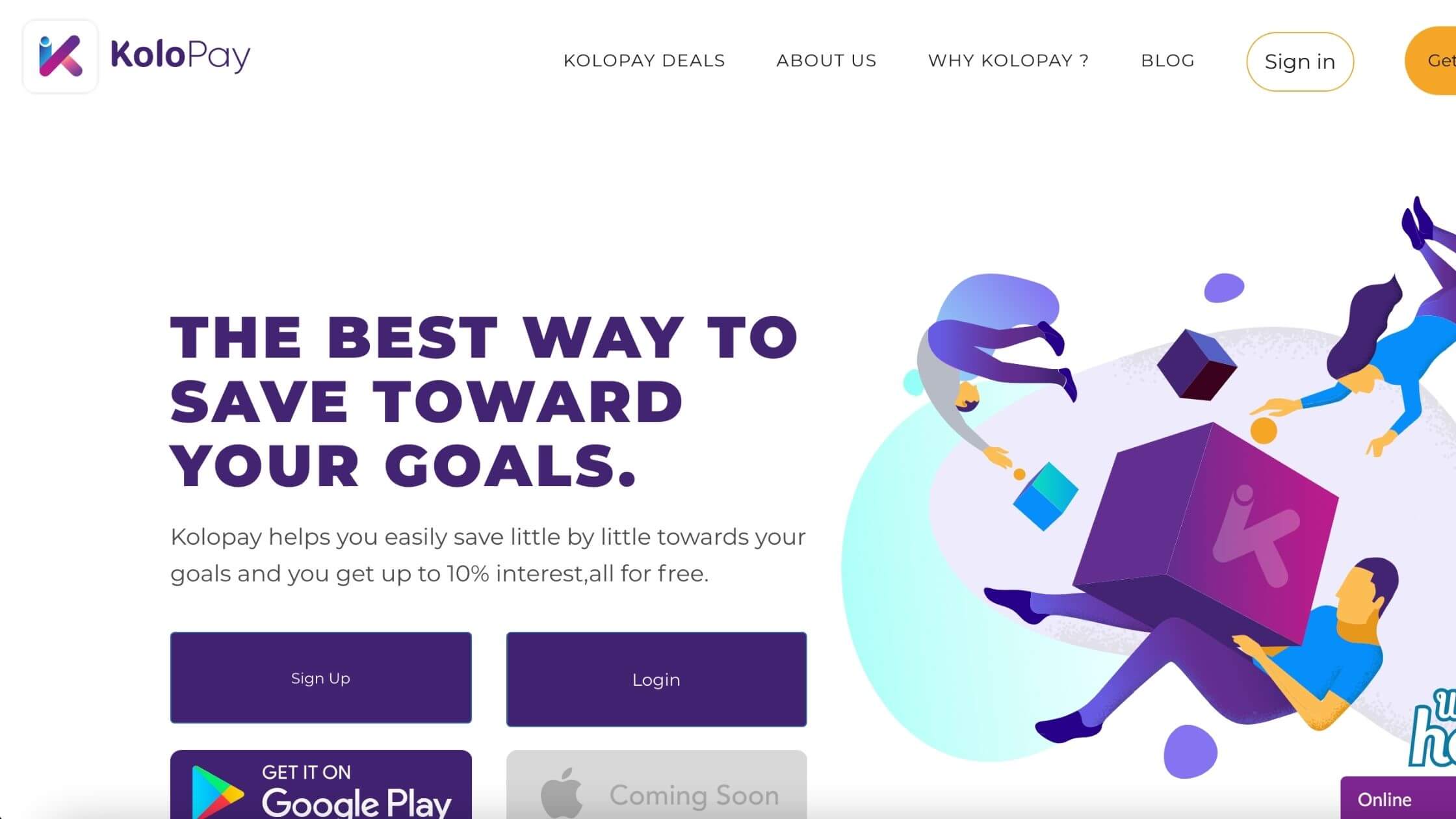 Best for crowdfunding
Kolopay is the digital version of the traditional Piggybank box popularly called "kolo".
When completed with the suffix "pay", it's quite easy to guess that it's a savings and good investment platform just from its name.
It's a mobile application that greatly helps you save money more than you thought you could. And the platform is 100 percent free too.
Also, you stand a chance of getting 10% annual interest on your total savings when your goals are locked.
This app also has some very distinct and unique features that include automatically saving a fixed amount of money either daily, monthly, weekly, or even yearly. 
The Kolopay feature also makes it easier for you to share the app with your friends and family, and this also contributes to crowdfunding.
See Also: 15 Legit Passive Income Ideas in Nigeria to Make Extra 500K Monthly
5. Kuda Bank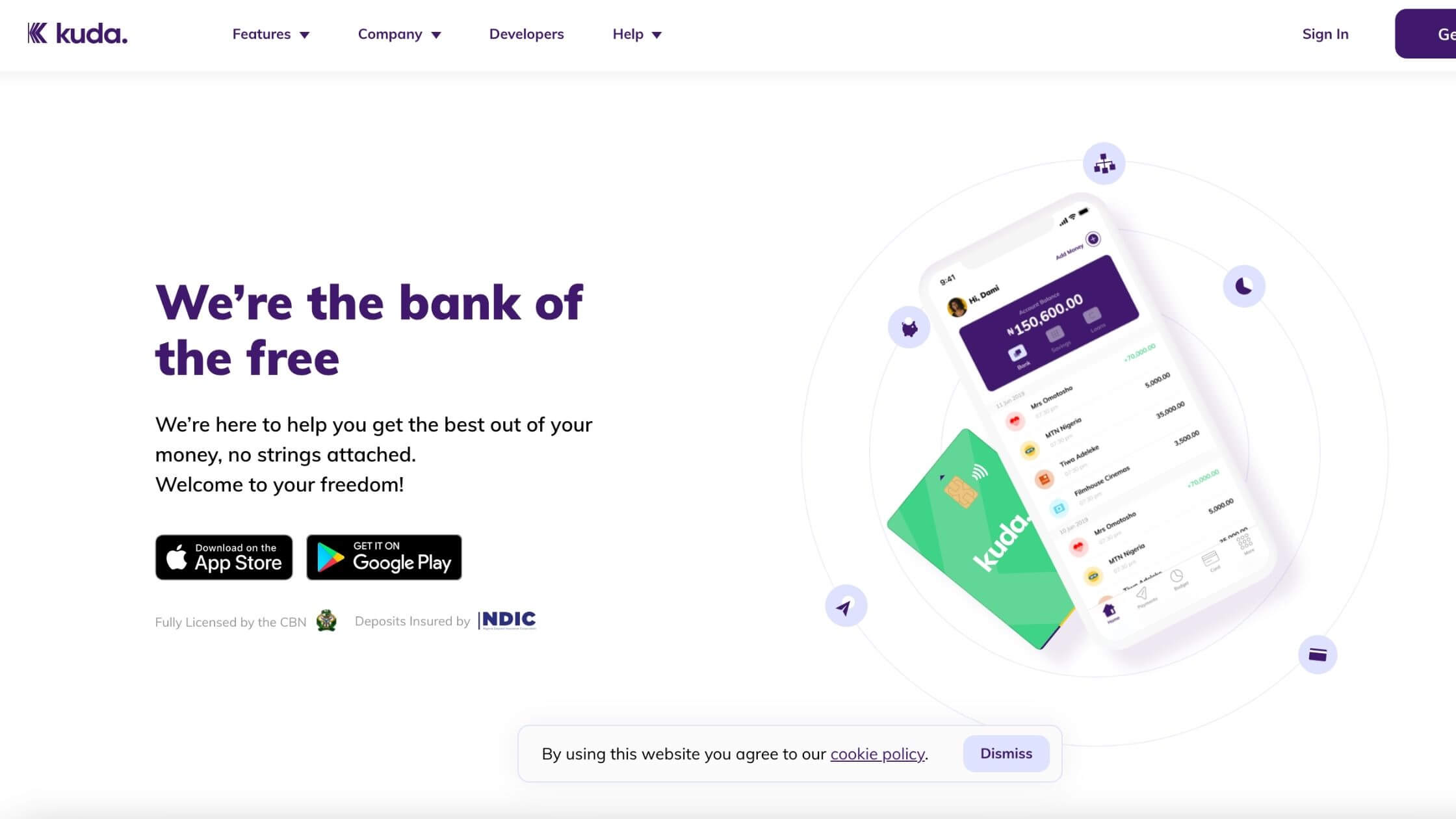 Best digital bank
This is a free and digital bank that has a microfinance banking license from the Central Bank of Nigeria.
What does this imply? Kuda Bank can be trusted.
Kuda Bank simply helps you watch your spending habits, enables you to save more and be more intentional about your financial decisions.
Let me burst your bubble, did you know that  Kuda Bank freely offers up to 25 free transfers to other Banks every single month? Oh yes, this is why you shouldn't sleep on this.
Kuda also offers up to 15% annual interest on your total savings. Isn't that an amazing offer?
It also has outstanding features like:
i. Flexible Savings
Flexible savings can enable you to save up to your goals and at the same time make up to 10 percent interest.
ii. Fixed Saving
Fixed savings is quite different from flexible savings. With this, you can earn up to 15 percent interest for a stated period.
See Also: How to Sell Digital Products in Nigeria That Makes $10,000 Monthly
6. Sumo Bank (Sumo Trust)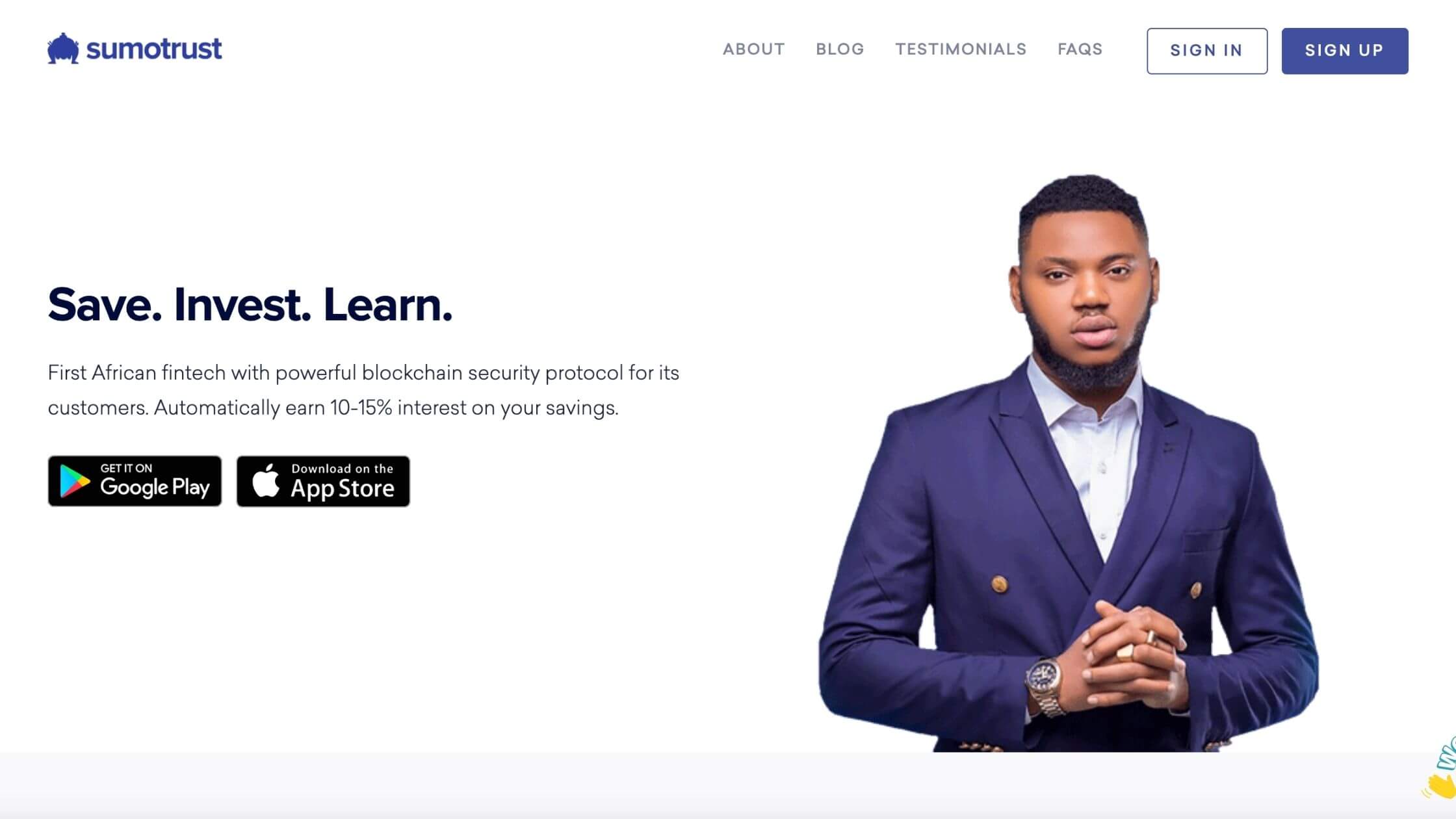 Best for optimizing savings decision
This is another highly recommended saving app in Nigeria you can never go wrong with.
Sumo Trust is an app carefully built to help Nigerians manage their income wisely. It could as well be used for savings and investments. The choice is yours to make.
With Sumo trust, there are three money-making plans that I'll carefully discuss below, and they include;
i. Main Savings
This plan gives its users the liberty to make choices to either go for daily, weekly or even monthly savings.
With this plan, you can't withdraw at your own will. Withdrawals can only be done on the set withdrawal dates. The reward on this plan is 10% per annum.
ii. Fixed Savings
This amazing plan keeps you away from the funds you've saved for one year. And this gives you a chance of earning up to 15% profit yearly.
iii. Mission Savings
This plan was carefully designed for users with projects that need to be completed within a specific time frame. You'll have to set a target amount that needs to be met, then start saving until you attain the goal.
What you should know is that this account does not yield any profit interest.
See Also: How To Target Wealthy Individuals With Facebook Ads
7. Trove
Best for savings and international investment
This is one of the best investment saving apps in Nigeria that doesn't just help Nigerians save, but also invest in foreign companies.
Surprisingly, this app gives Nigerians access to swift investment opportunities in countries like America and China.
You can invest as low as 1000 naira, isn't this cool and amazing?
With this app, you have no excuse to take a step back from investing.
Trove app comes packaged with a whopping 256-bit encryption system, together with other top security technologies that are channelled towards protecting the sensitive data of users from Intruders.
  Features
You can invest as low as 1000 naira

256-bit system of encryption

Tech summary and market quotes

Available for download on Android and iOS.
See Also: 9+ Best Apps to Send Money to Nigeria (From US, UK, AU & More)
8. Carbon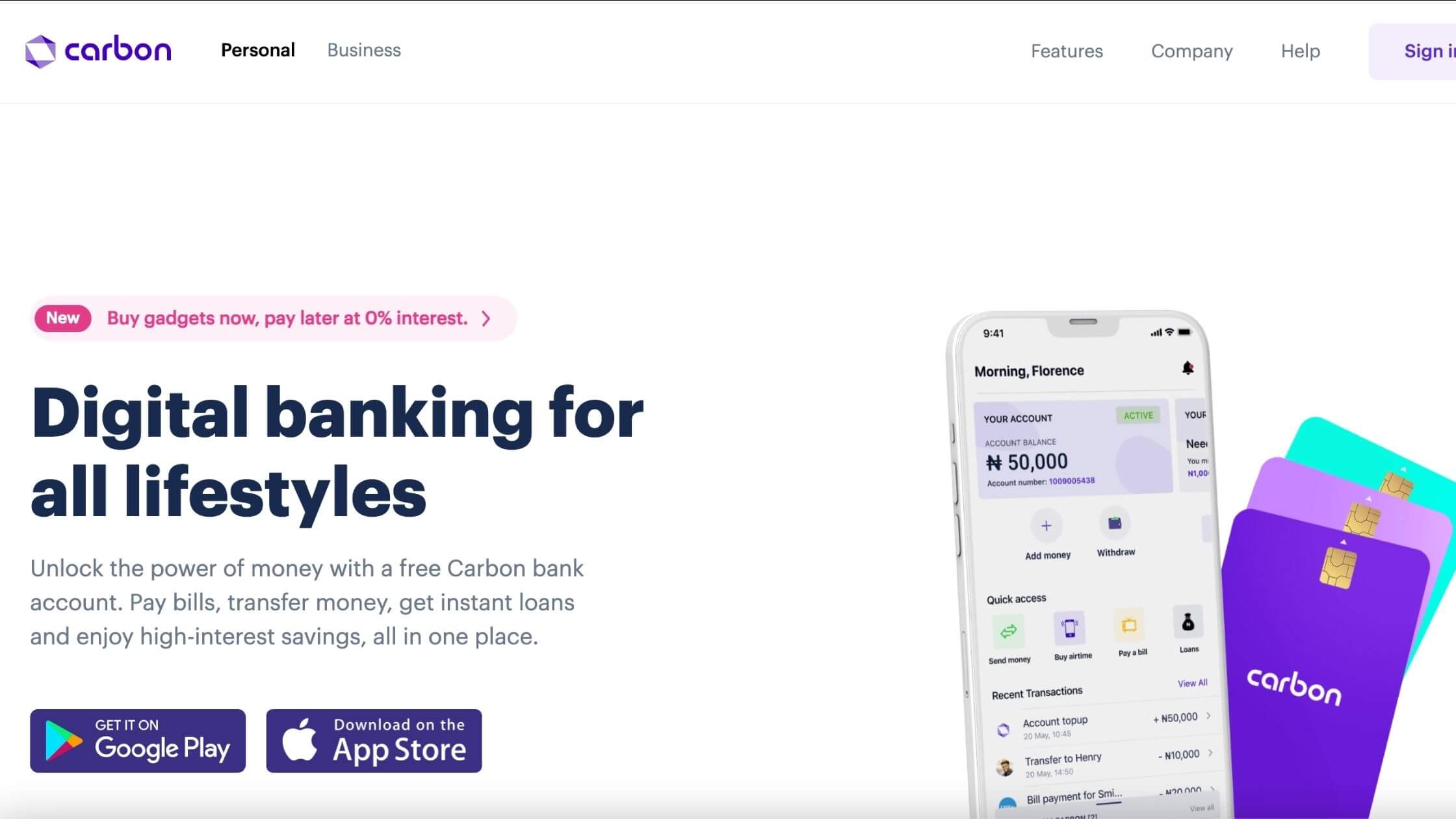 Best savings and loan app
Carbon is a multidimensional investment app because it offers different kinds of services.
It's one of the best loans app in Nigeria that allows Nigerians to get loans of as much as 1 million Naira without collateral. Yes, without collateral.
Also, you can use this app to save money towards a particular goal.
Features
Top security

You can invest as low as 1000 naira.

With this app, you can earn up to 16% interest per annum.
See Also: 9 Best Video Marketing Tools Ever for Online Marketers
9. Alat by Wema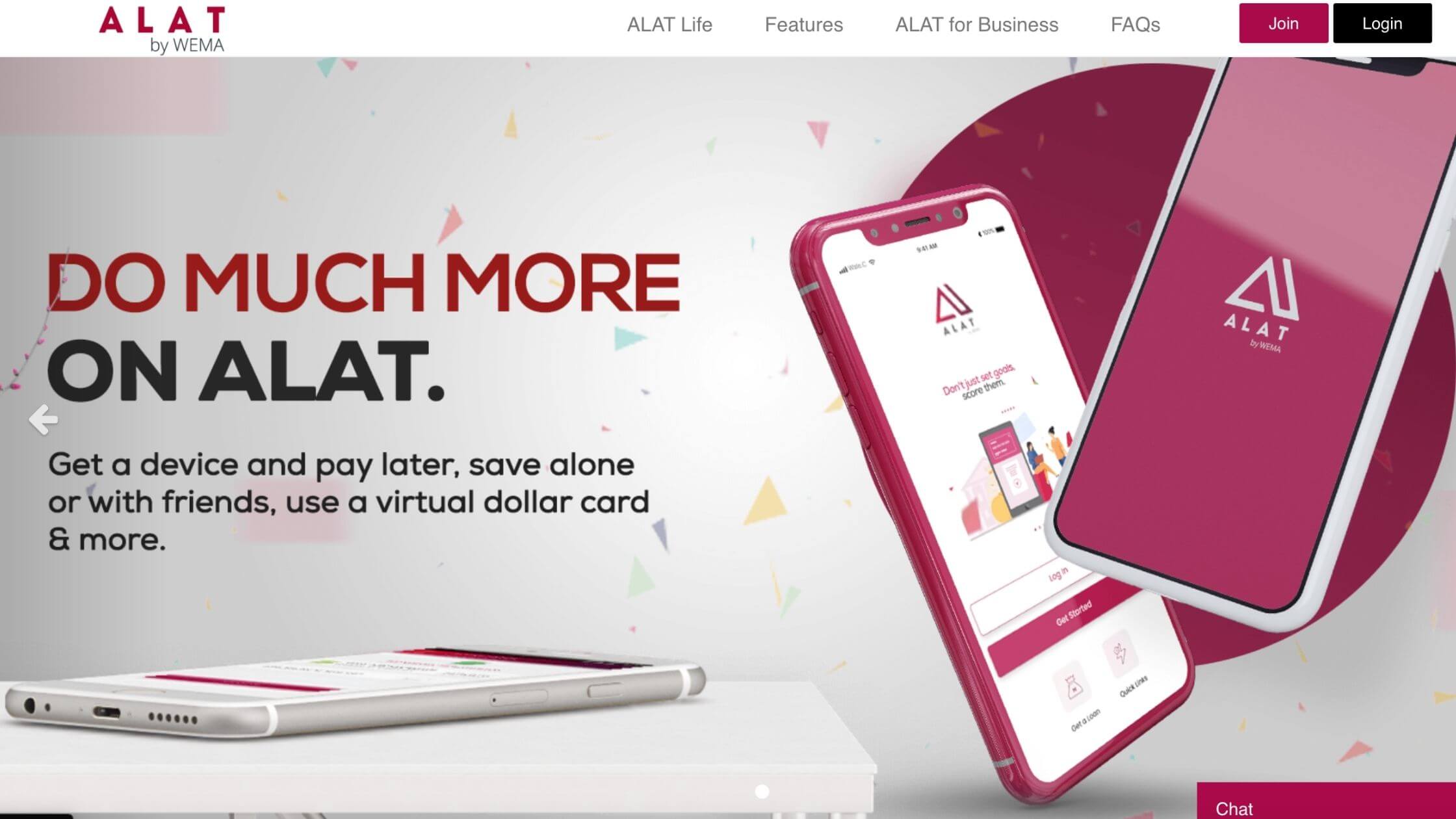 Best investment and saving app
The Alat app is a provision from Wema bank to meet the needs of the customers in this modern digital age.
Alat savings app comes already packaged with a whole lot of amazing features that include enabling users to create saving goals and helping them build an enviable saving habit.
They also give you access to create digital accounts with the aid of your smartphone. Your BVN will be required, alongside some other particulars.
See Also: 15 Effective LinkedIn Marketing Strategies to Grow Your Business
10. Kudi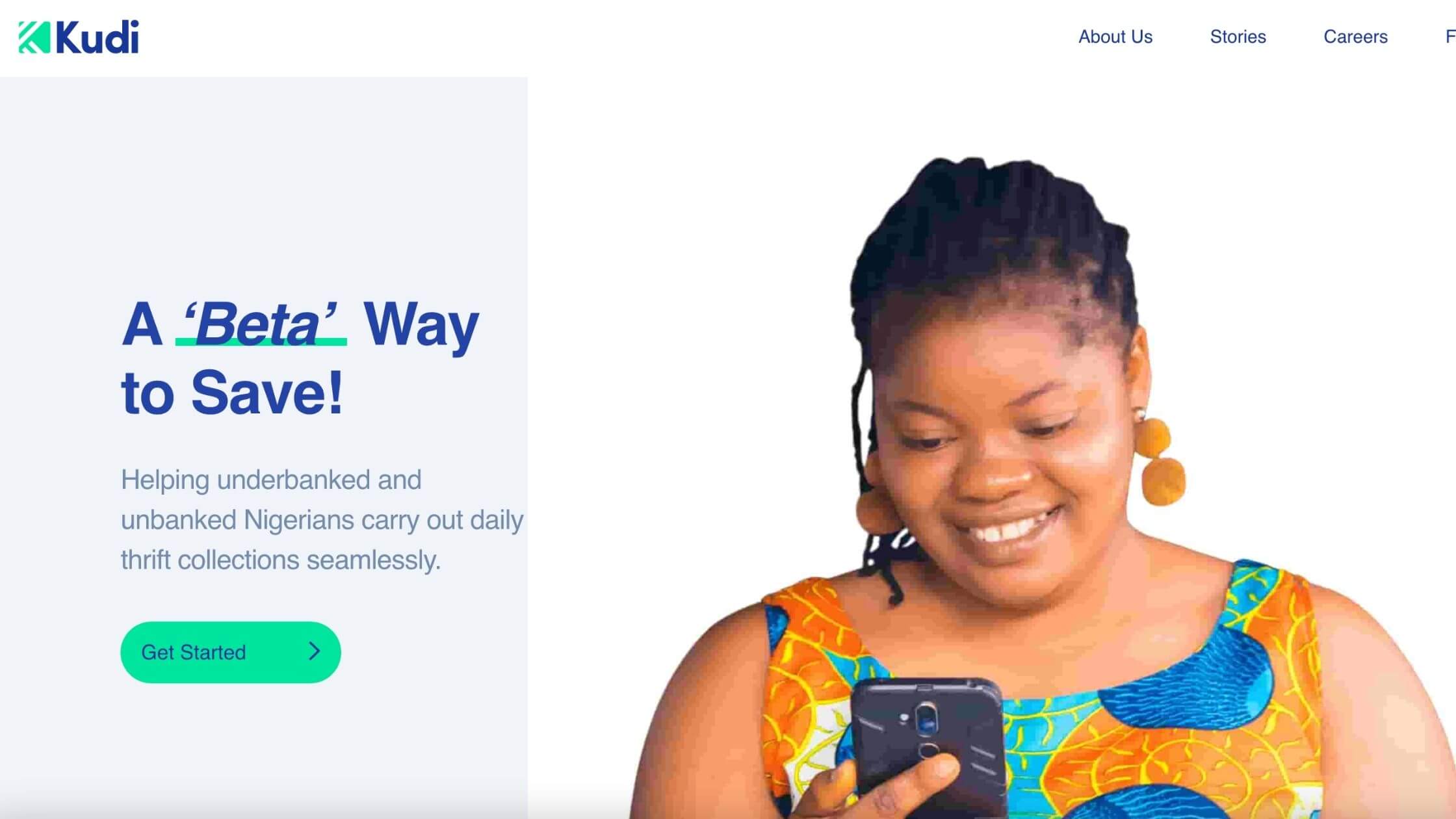 Best savings and bill settlement app
Have you heard of Kudi before? Well, if this is your first time coming across this word I'll tell you all about it.
Kudi simply means "money" in the Hausa language. And that's just what the platform is all about.
This saving app is not just used for saving, it can also be used to make really quick cash transfers, pay subscription bills, electricity bills, buying of data etc.
And yes, you can do all of that in one app.
What are the Best Apps for Saving Money in Nigeria?
Here are the best saving apps in Nigeria with interest:
1. Piggyvest
2. Cowrywise
3. Vestpay
4. Kolopay
5. Kuda Bank
6. Sumo Bank
7. Trove
8. Carbon
9. Alat
10. Kudi
The daily savings app allow you to automate your savings and keep you accountable.
Saving apps are designed to encourage saving habits. You set your goal, the frequency of saving, time and amount to be saved from your account and the app will do the magic.
These savings earns you interest over time and you can withdraw it on set dates.
Are Saving Apps Safe?
Saving apps are designed with top technologies and leverage your investment data to calculate your returns on investment.
They are safe to use especially the ones we recommend in this blog post.
Conclusion
The importance of creating a good savings habit cannot be overemphasized.
Your savings will always come through for you in times of financial emergency and asides from this, it improves the economic growth of any nation.
All the same, you need to be careful as money isn't that easy to come by. Also, take your time and be sure that you're using a legitimate platform to save.
When it comes to saving, no amount of money is too little to save. We hope that this list of best saving app in Nigeria helps to make the right decision.
Develop a good savings habit today!
Also Read: