Have you been eager to know Reddit marketing strategies and how to ace it like a pro? Then this detailed content should interest you. 
This content is all your business needs to make insane sales on Reddit.
We will walk you through the step-by-step guide to amass an audience that buys from your Reddit account.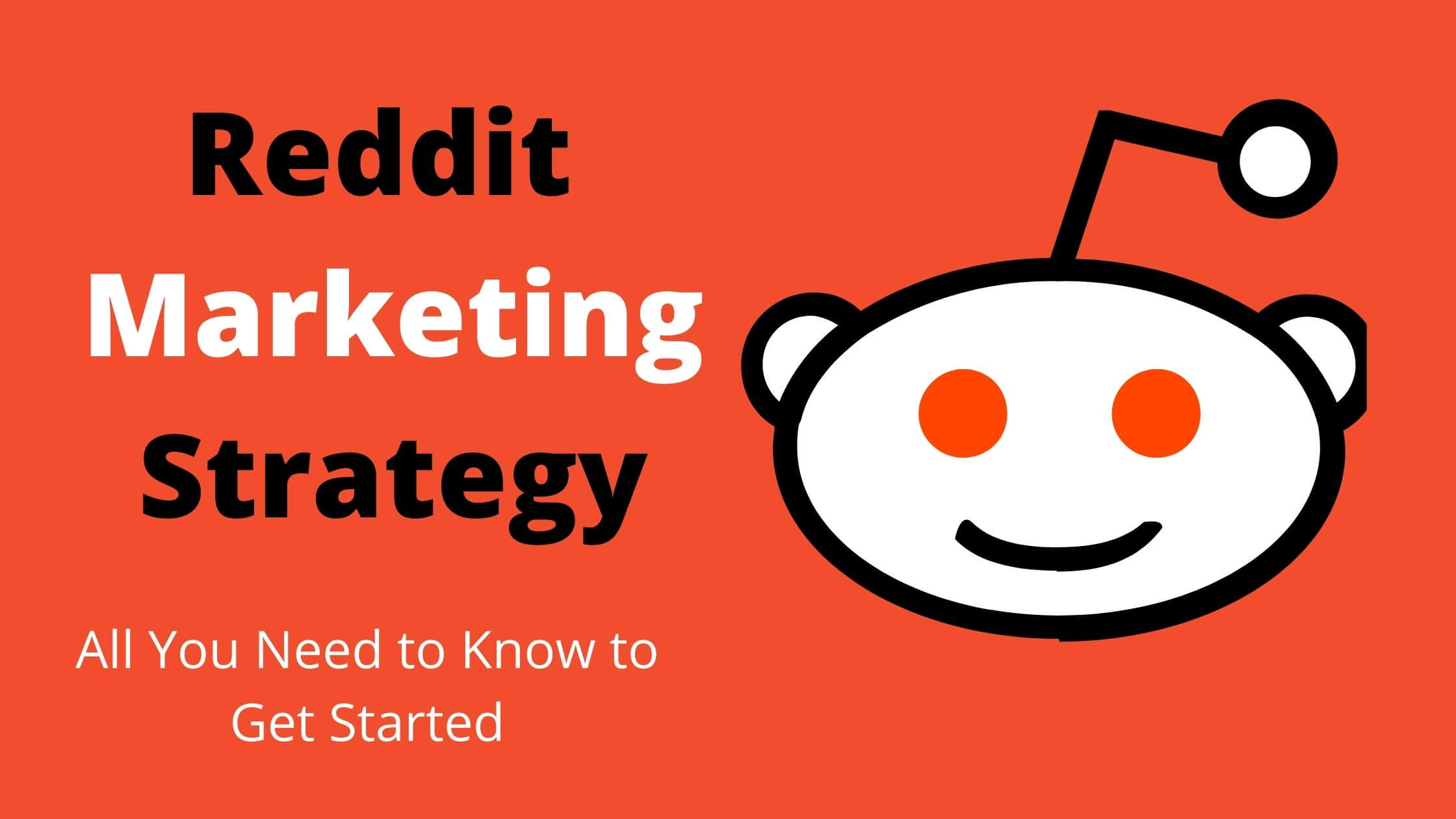 Every marketer looks for the best viable platforms to sell their products or services.

Amidst all these platforms, there is one that is quite rare yet lucrative. Can you guess?
Yes, it's Reddit. The "front page of the internet" as we fondly call it.
Why Reddit Marketing?
According to our survey at PrimeGate Digital, only 5 out of every marketer knows about and uses Reddit. Yet, it's one of the most amazing platforms for massive marketing.
Did you know that Reddit recorded more than 430 million active users? Thus making it the 12th most used social media in the world.
Besides, it boasts up to 100k active communities.
Now, imagine this gigantic number of audiences and communities jumping on your products. It is high time you started to get passionate about Reddit marketing; the seven-figure way.
Passfolio, an app where people can buy US stocks, leveraged Reddit and got more than 50k downloads within three years. Aside from that, they also experienced a huge pump in their number of investors.
All because of Reddit marketing strategies. 
This is the good news: there is a hungry audience for whatever you're selling on Reddit.
Moreover, the fact that only a few explore it for marketing purposes should send that signal and spark you into action. Reddit might just be the best place where your target audience is most populous.
Perhaps you've opened an account on Reddit before, and you're micromanaging or have abandoned it, this is the time to use it like a pro.
However, it's easier said than done. Selling on Reddit is not prima facie the softest thing after a slice of bread. There are marketing tactics to generate the desired results. If you don't engage in these strategies, we're afraid you might get frustrated sooner than later.
But we will spare you that.
Subsequently in this piece, we will demystify Reddit and explain how it works. Then, we will show you tested Reddit marketing strategies, and how you can do it like a pro.
Hold our hands as we walk you through.
See Also: Pinterest Marketing: 10 Great Hacks For Beginners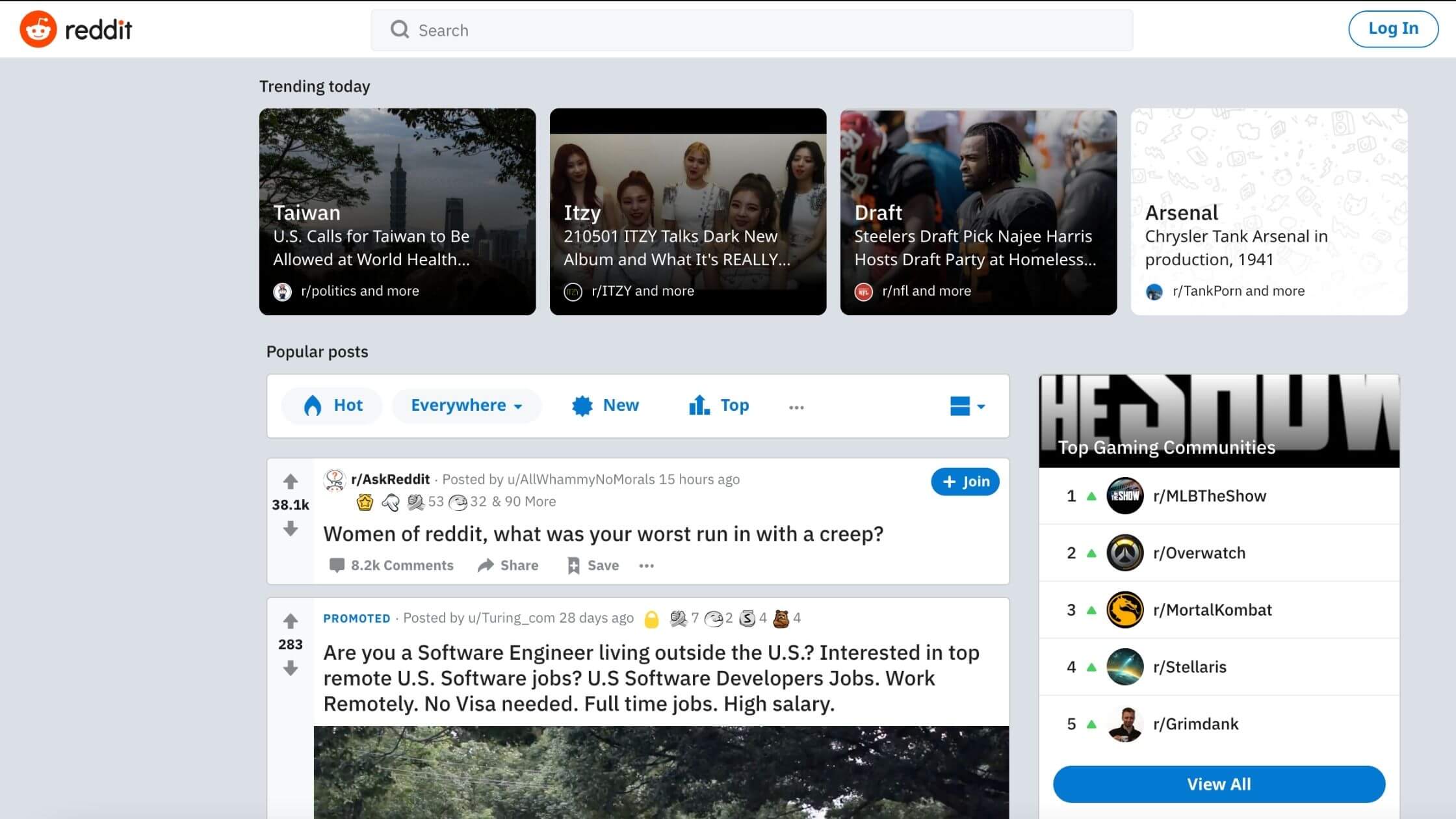 A Brief History of Reddit
Although you're more concerned about how you can market your product or service on Reddit, a brief detailed history will be helpful to better grasp the essence of the platform.
You must have heard the interesting story of three Virginia undergraduates – Aaron Swartz, Steve Huffman, and Alexis Ohanian. The trio founded Reddit in 2005, and the news was viral then.
Now, Reddit wasn't their first online platform or project. They first created a digital product where people can order food with only text messages; the project was called My Menu.
Unfortunately, due to naivety and insufficient knowledge of marketing, My Menu didn't last at all – albeit a viable project.
But they didn't stop there.
In their attempt to pitch something powerful to the world-class Y Combinator investors, they came up with the rough idea of something that can be "the first page of the internet."
Although they didn't know much about what they were to go into, their passion was driving their momentum.

They started to implement this rough idea into codes, and that birthed what we know today as Reddit. They pitched it to the YC that same year(2005) and got massive investments to fund the project.
Just like every other startup, the founders exited with a payment of $20 million to Condé Nast.
Reddit went through a series of development right after that; both tough and nice.
Each of them went their different way.
The founders came back to managing it in 2012 and it has made Reddit claim its "front page of the internet" prestige.
It's their efforts that make Reddit still relevant and amazing today.
See Also: 15 Effective LinkedIn Marketing Strategies to Grow Your Business
What is Reddit? How Does It Work?
We can bet with you that Reddit is the kind of app you'll open at first and the jam-packed interface will make you lose interest within five minutes.
It takes a little while before you can find their user interface appealing.

However, don't be deceived. There's more to Reddit than meets the eye.
Beneath this "weird interface" is a social media platform that celebrates who we are as humans by enhancing a communal lifestyle.
If you're a Redditor, you'll know that the platform prioritizes communities and contributions more than anything else.
One of the simplest ways to explain how Reddit works is to compare it with Twitter. Both of them have pari passu.
Just like we boost up the visibility of tweets with likes, retweets, and comments, Reddit has relative functions.
See Also: 15 Best Lead Generation Software to Consider
Core Reddit Features 
There are four features under a Reddit post: upvote, downvote, comment, and share.
Upvote is synonymous with like, it shows how well people encourage that post. Therefore, it makes it pop up in several people's feeds. 
Downvotes are the negative, it's the users' way of shutting down a particular post that doesn't sit well with them.
It's more or less like reporting it to the search engine to bury it.
Comments are perhaps one of the most important things on Reddit.

The nature of Reddit posts is not so that the users can read and scroll. It's more about interaction.
If a post doesn't spark mutual interaction within a subreddit, then it's not doing well.
What do you do when you see an intriguing topic and you'll want to know the view of your close friends? You can share the link to that post with them.
Similar to platforms like Twitter and IG, you can also share Reddit posts as a point of reference.
Having said that, the entirety of Reddit is not limited to upvotes or other generic things it has in common with similar platforms.
It has a few user interfaces and fundamental differences.
Foremost, you can't follow individuals on Reddit. That's not how it works.
You'll have to follow only communities. However, there can be some people who are popular contributors in every community. 
Now, we call these communities Subreddits. You'll always see "r/" before any community's name. There are a lot of subreddits depending on your industry.
For instance, r/SEO is a subreddit where folks talk about search engine optimization.
At the end of the day, everyone who becomes a Redditor will always fall in love with the intellectually stimulating discussions and the prevalent industry issues that folks iron out on Reddit.
It will only take a little while for such a person to become an addict Redditor. It is that interesting.
Now let's get to business with the Reddit marketing strategies for businesses of all sizes. 
See Also: How to Become a Tiktok Influencer and Make Over $10K Monthly
5 Best Reddit Marketing Strategies to Increase Your Lead Conversion
Having laid a solid background of the disruptive potential of Reddit in transforming your business overnight; attracting high-paying international clients. You might want to ask, "What are the actionable marketing strategies that I can make on Reddit?"
Here you go:
1. Paid Ads
If you want to generate faster results on Reddit, please be ready to spend. Nothing good comes cheap. Paid advertisements are more effective ways to reach your target audience and increase your revenue within a short period.
Most spend fortunes on other social media ads because they didn't know how result-driven Reddit ads are. You only need $5 to run ads. A Redditor put in $5 and made $1k from only one ad. Isn't that ROI insane?

However, that doesn't mean that just any ads on Reddit make that kind of ROI. But if you follow our guide, you'll be among the top-achieving marketers on Reddit.
If you're a Redditor or you're quite familiar with it, you'll notice that there are three types of ads on Reddit: text ad, link ad, and display ad. Link ads are headlines that drive traffic to your landing page.
Text ads on the other hand link to another subreddit or another Reddit page.
That is, they redirect people to the post where you have longer content. 
Lastly, we have the display ad. We don't advise you to do this if your business is still upcoming. Display ads or banners are only for the big fish.
Can you guess its price? $30,000 per banner. No, don't roll your eyes, display ads are actual traffic and conversion wizards; it's worth it.
As one of the best Reddit marketing strategies, make sure you incorporate Reddit ads into your budget. You may not be doing the Banner ads every time, but it's fine.
But start running link ads, and keep gaining attention.
Having said that, please have a good copywriting team if you want your Reddit-paid campaigns to yield revenue.
That's the truth. You can link up with our expert Copywriting Team here, good luck!
2. Have Your Subreddit
A subreddit is a micro-community that forms the bigger community on Reddit. If you're quite unfamiliar with subreddit, this is it: See Reddit as a big estate, while subreddits are each building that makes it up.

If you can't spend heavy bucks on ads, this should interest you. But that doesn't mean it's a quicker route anyway.
Before you would think of creating your subreddit, you must have been around for a while and have communicated well within the communities that you have been to.
Why is this necessary?
You can't open your Reddit today and have access to open your subreddit. It doesn't work that way. You must have been on it for over a month on the platform.
Not only that, you must have earned upvotes and karma due to the relevancy of your contributions.
We're sorry, but here is the bad news: There are a lot of subreddits that are buried on Reddit. They neither get any engagement nor make sales. We're sure you don't want your subreddit to follow that suit.
Here is the good news: If you come up with amazing contributions, and awesome content plans and people find your posts helpful, you'll be the next big thing on Reddit. This is a game of content. 
What next?
After you've gained traction and engagement with your Reddit posts, it's time to start selling yourself. But wait! Don't sell yourself anyhow on Reddit or they'll ban you. You have to do it subtly.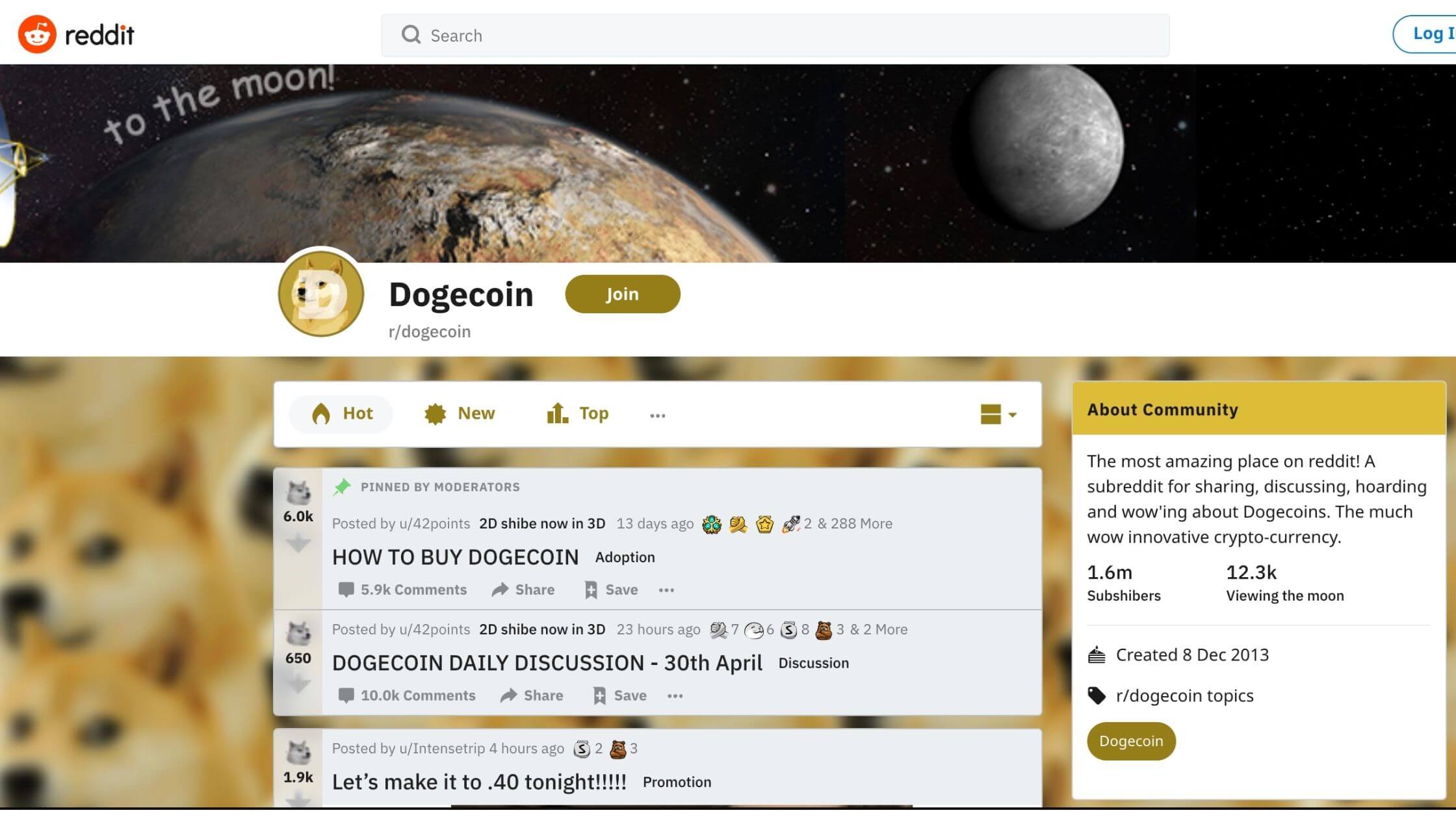 You can gain inspiration from r/Doge. Doge is a cryptocurrency project that has been around for more than five years. It had a subreddit around two years ago, and it contributed to the project's worth of $4 billion.
See Also: How to Increase Facebook Post Engagement Really Fast
3. Gaining Attention In The Relevant Subreddits
If you're hell-bent on acing Reddit like a pro, then you should be ready to contribute meaningfully to discussions or questions in other subreddits. It's not as irksome as it looks.
In marketing, attention drives traffic; while traffic leads to conversion.
Do you get the gist?
If you want to make huge sales on Reddit, you need to go all out for attention.
Just as a point of caution before we proceed, we have established earlier that Reddit is always quick to ban anyone who spams or posts irrelevant content. Therefore, you must be full of valuable content if you want to gain attention there.
How to Use Subreddit for Marketing
Foremost, don't just join any subreddit. Join the ones that are relevant to your business or service. The reason is because of your audience.
If you're posting content where your audience is absent, you won't make any revenue.
For instance, if you're into personal finance and wealth building. You shouldn't be following subreddits that talk about dental care. Join helpful communities.
Now, this is the trick: If you keep posting under some subreddits or you contribute to ingenious discussions, Redditors will start seeing you as an authority.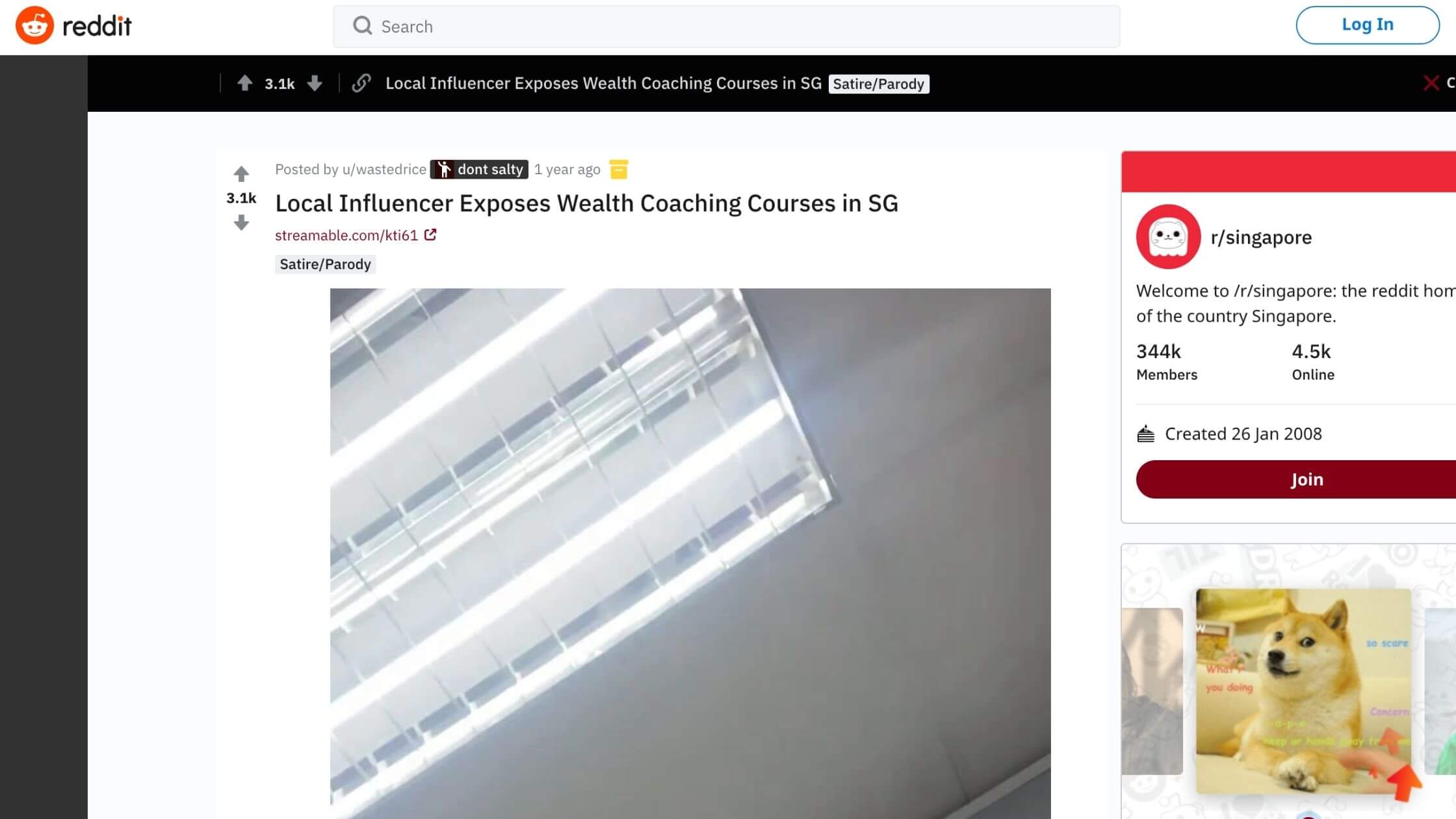 With that, you'll keep gaining more upvotes and karma – karma shows people how resourceful you are on Reddit.
When people are seeing you as an authority, don't be surprised when you start seeing them in your DM for consultation and orders. That's the power of Reddit.

A Singaporean influencer recently posted a viral about wealth creation and it has generated her fortunes.
That's the marketing wonder of Reddit.
See Also: 10 Effective SEO Techniques to Drive Organic Traffic
4. Always Host Your AMA
For those who don't know, AMA is a Reddit acronym that means "Ask Me Anything." As the phrase sounds, this is an open ground for you to know your customers or audience and get clear their doubts.
In some other way, this can serve as a medium to boost your customer service quality and reach.
It's a clear eye-opener for you to know what your project management department needs to work more on.

When you know this, you will be able to know what is working and what's not working. Thereby producing exactly what suits the need of your audience. In other words, it's a way of getting data and feedback.
From experience, AMA always generates a lot of upvotes and engagements. Most times, some brands and people often use it to go viral all over the front page of the internet. Do you want to go viral? Start hosting "ask me anything."
Finally, some expert marketers also use AMA to engage the public about their new upgrade, policy, or product. The familiarity creates a better user experience.
See Also: 15 Successful Twitter Marketing Strategies That Actually Work
5. Always Embed Your Links
Yes, we've been discussing how one should be giving meaningful contributions to subreddit discussions. But then, you want prospects to buy what you sell, right? Then you have to be strategic.
First, know that you're not only on Reddit to discuss, you're mainly there to sell. Therefore, this should always be at the back of your mind when posting. If you don't generate leads, then you're not a Reddit pro.

Before you start, you need to research and read up on Reddit terms of use so you'll be sure you won't attract a ban while trying to post your links.
How do you embed your links to your posts? This is the answer: Value + Your Solution.
There is no hidden secret in the fact that Reddit is for intelligent and resourceful contributions. However, you can still give both meaningful contributions and also sell your products. Yes, the two can go side-by-side.
For instance, after posting, you can add your link with phrases like "please visit our store to find your taste. You'll be surprised at the number of people that will place orders!
See Also: Digital Marketing: 20 Things You Should Know as a Beginner
Conclusion
Although quite unpopular, Reddit remains the hidden gold of marketing in this century. Only a few use it, and those few are cashing out millions of dollars. However, that won't be possible without strategies.
Can you still remember these surefire strategies? Alright, we'll help you:
Paid ads

Creating your subreddit

Getting attention in relevant subreddits

Hosting AMA

Embedding your links
Also Read: