Having a social media presence has proved vital over time.
Businesses and people who wished to gain some sort of recognition have grown their influence on various social media platforms.
However, it can be very tasking and challenging to maintain an active presence on these various platforms without having the necessary social media management tools in place.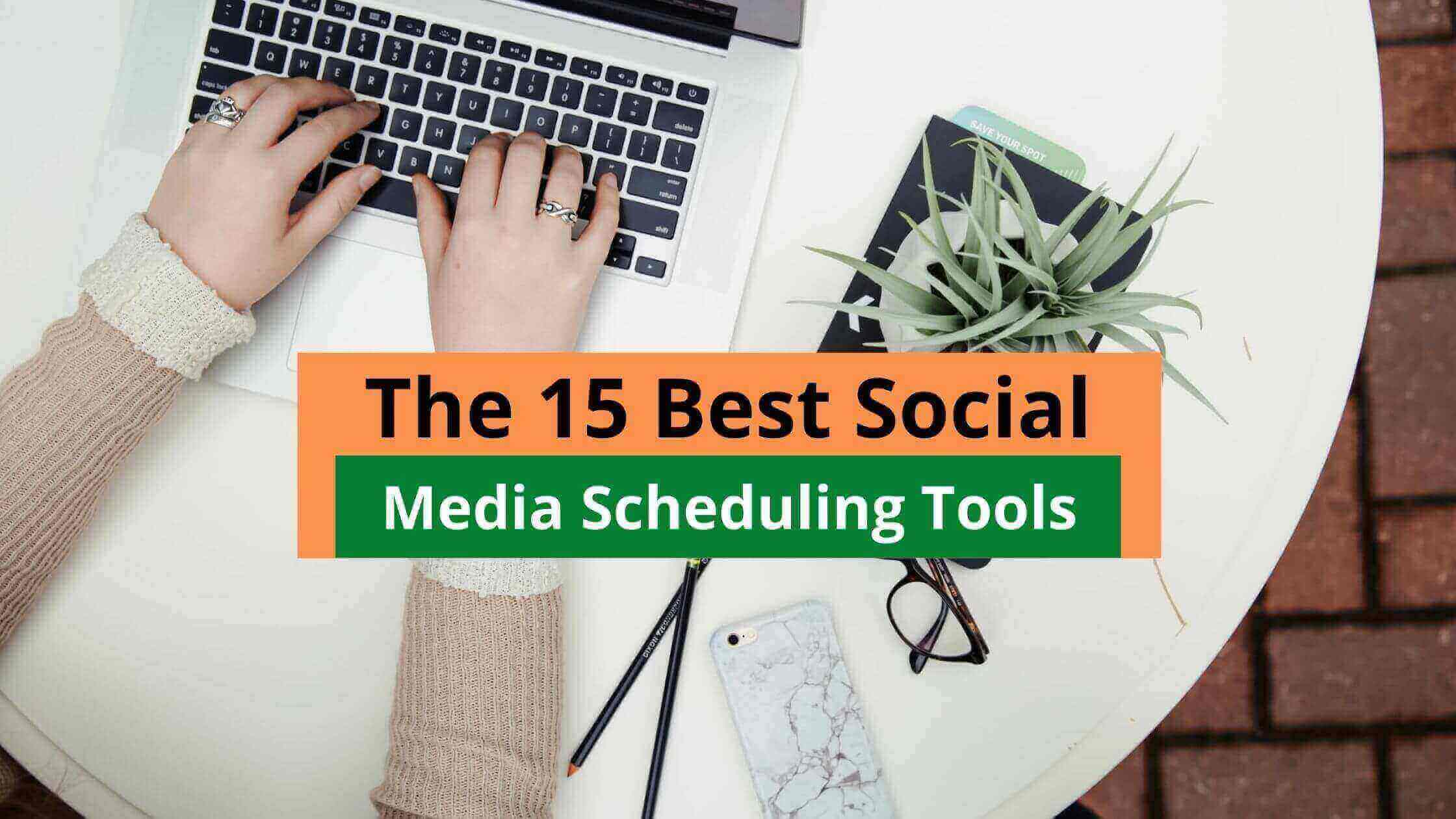 Social media scheduling tools are one of the online management tools to help businesses of all sizes have more control of their social media presence.
It helps maintain a meaningful publishing pace and drives post engagement when the users mostly like to engage with them.
Not all social media scheduling tools have the same features. Hence, it is important to review each of these tools and know which is the best fit for you and your business type.
Without much delay, these 15 best social media scheduling tools reviewed in this article will be a powerful guide to help you get started.
15 Best Social Media Scheduling Tools to Consider
1. Falcon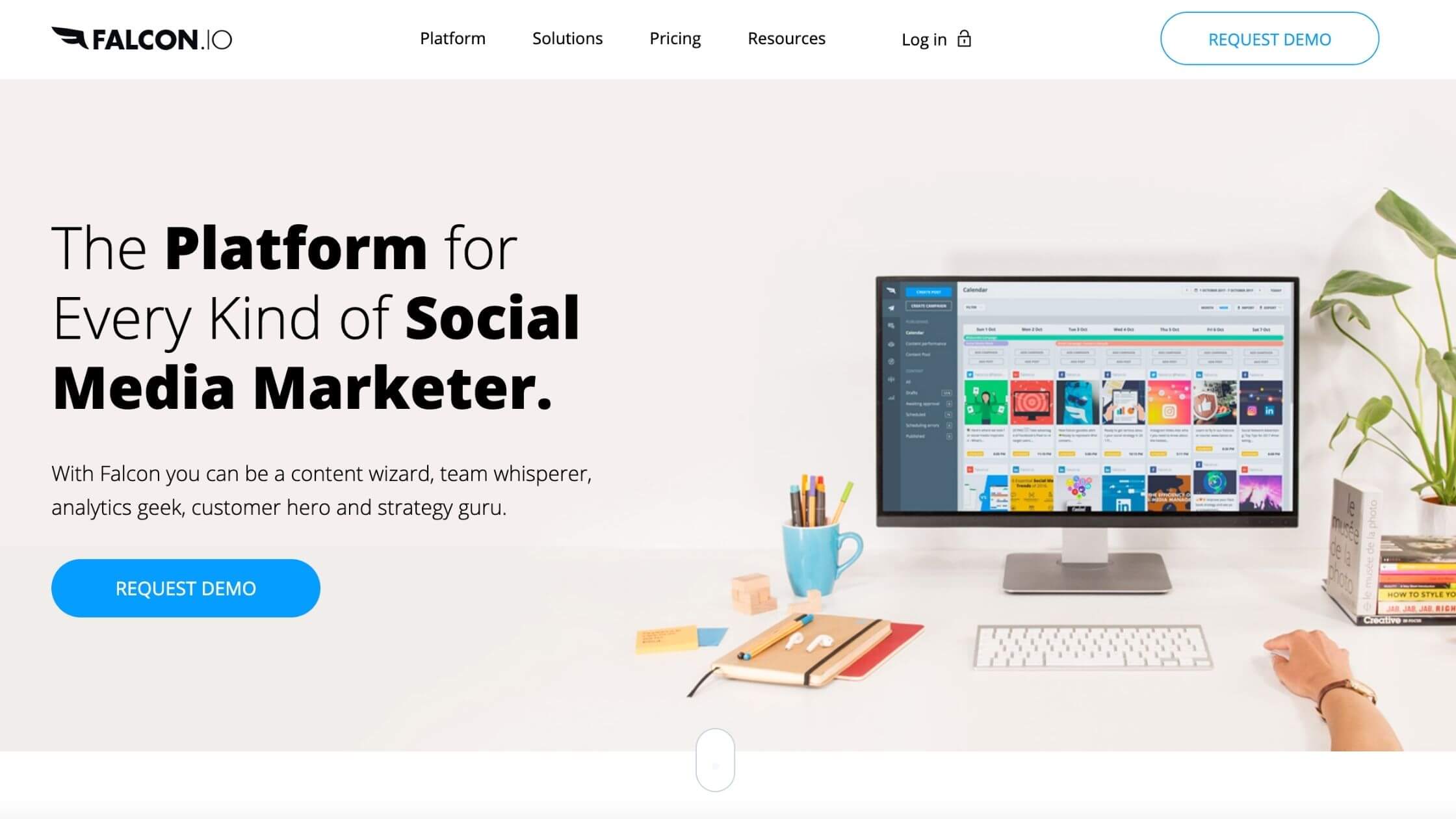 Falcon is one of the best scheduling tools that helps social media managers engage, measure analytics and publish content without stress.
The Falcon scheduling tool offers two very nice plans.
Essential Plan: is designed to target and focus on single users. The essential plan also was designed to offer a content calendar, alongside a campaign planner. In addition to that, the essential plan offers a very advanced analytics tool.
Full Package: is more or less designed for companies. Bigger companies with marketing teams capable of making more schedules, etc. The full package or full suite has every feature of the essential plan and more. The full suite would permit unlimited channels, unlimited reporting and unlimited teams.
Why Falcon Scheduling Tool?
The social media scheduling tool has over time considered the content calendar to be very vital to the social media professional. You can edit, schedule and even plant directly from the content calendar. 

Falcon actually supports videos and images. It also supports Facebook carousels and Instagram stories.

It has a lot of fine features including setting and assigning roles if you have a team on board.

Falcon grants users the free will to design their inboxes. This means you can choose to have and add filters, labels and feeds, all customized by you.

Falcon also allows users to create and use response templates. 

With the full suite, you can do as much as promote Facebook posts and Instagram adverts from within the publisher. 

With Falcon, you can filter extensively, do social listening, track analytics, track sentiment, monitor the growth of a brand, etc.  
See. Also: Free Social Media Icons to Spice Up Your Posts (Copy and Paste)
2. Agorapulse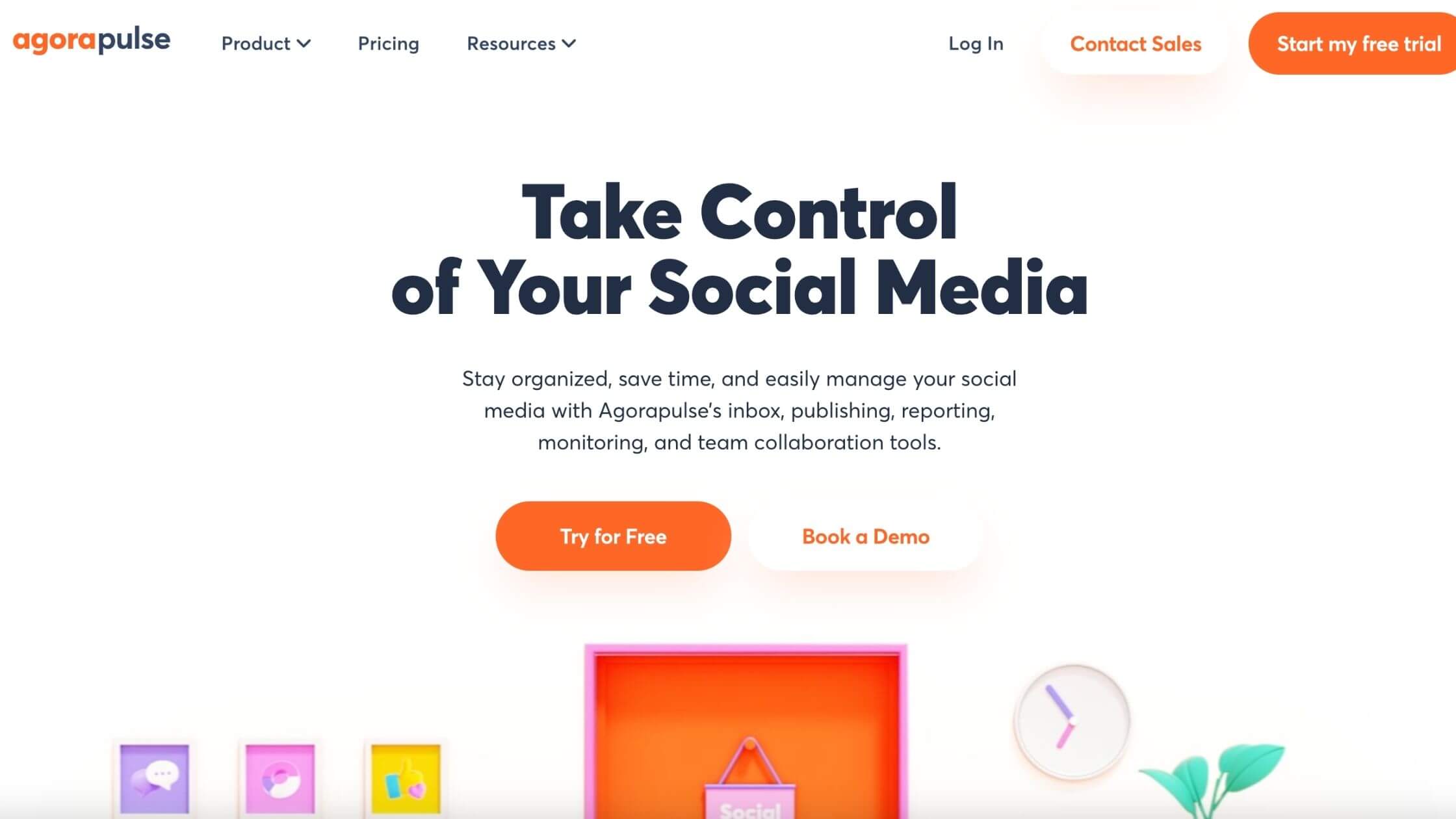 Algorapulse is #2 on our list of the best social media scheduling tools for businesses.
This is because the social media management tool is very much qualified for teams as well as social media agencies.
Agrorapulse offers four plans at the time of this publication and they are:
The $0 per month, is suitable for solos. Just for one user and 3 social profiles.

The $79 per month, just for 2 users, 10 social profiles only.

The $159 per month, for 4 users, and 25 social profiles.

The custom plan is meant for 8+ users and 40+ social profiles
Agorapulse can be used to listen, publish, engage and also collaborate with all necessary social networks.
The platform or scheduling tool supports various social media handles such as Instagram, LinkedIn, Google and even YouTube.
Agorapulse permits the rescheduling of posts that have proven themselves to be evergreen.
See Also: Top 30 Social Media Marketing Strategies For Small Businesses
3. Buffer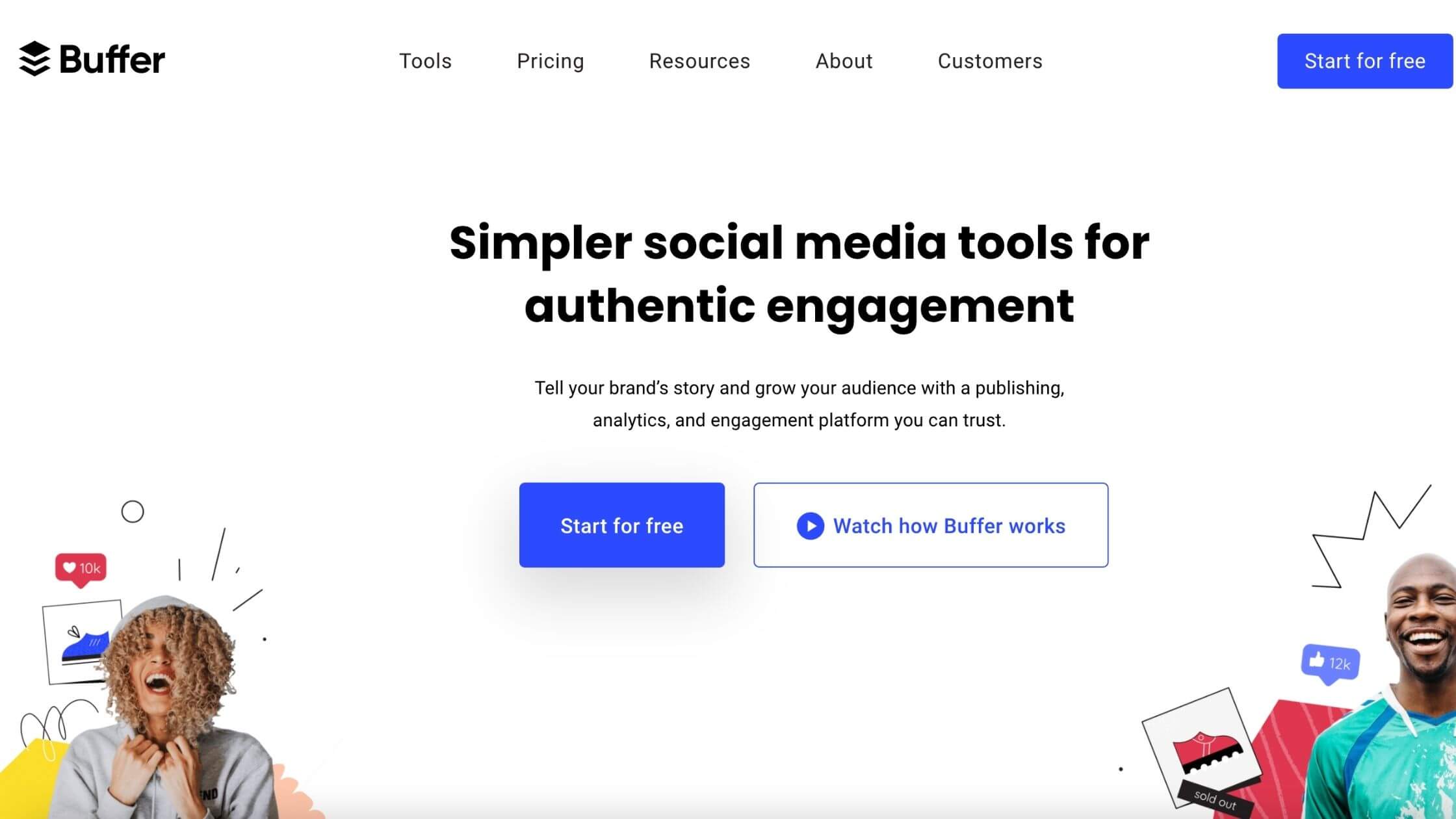 Buffer is quite the popular one among social media scheduling tools.
The platform allows users to schedule for free 10 updates.
To do anything extra you need to join the paid plan or package.
However, the major reason why they offer the free 10 updates is to prove to every new user the essence of automation. 
With Buffer, you can schedule posts to drop at specific times that would prompt a very high push in engagement analysis, etc.
Buffer allows the user to have messages customized as per social network.
With Buffer, you can also add titles, webpage links and even images to the various schedules. 
Well, for those who do not know the best time to drop content, etc.
Great news!
Buffer suggests the best time to drop your content, depending on the network or social media platform.
See Also: 15 Best Social Media Marketing Tools for Online Marketers
4. Sprout Social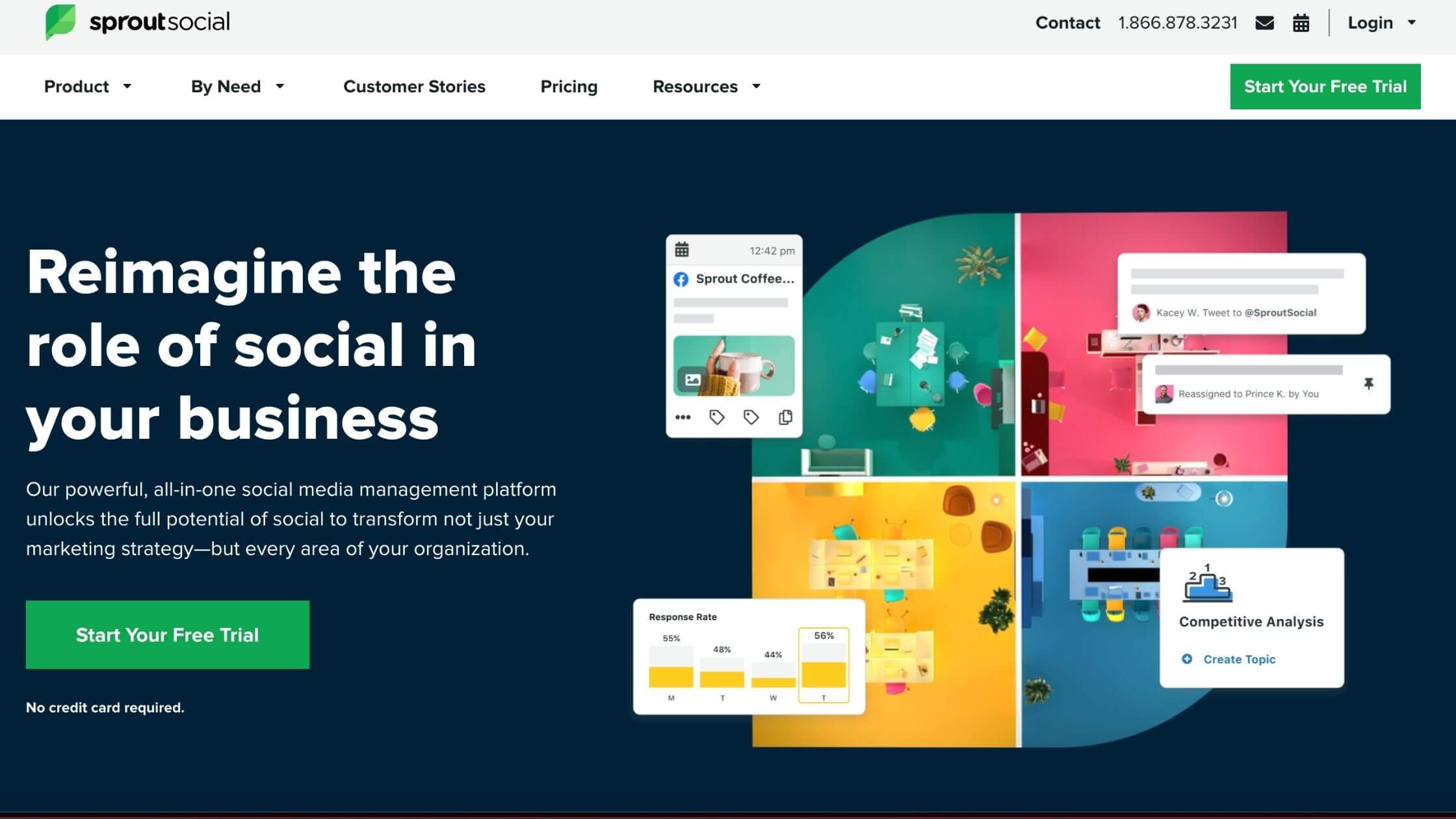 Sprout Social continues to top the chart as one of the best social media scheduling tools.
This is because sprout social is an advanced all-in-one social management tool.
A major benefit of sprout social is the scheduling feature.
It allows the user or social media manager to post and even schedule over multiple social media handles or networks. 
Sprout Social can be used to achieve successful collaboration, also granting user-level restrictions and permissions.
This means, with Sprout Social you can grant access specifically to user roles while working as a team to achieve the set goals on the social media calendar. 
Another major reason why social sprout is very recommended is that they have a very organized analytics interface.
This interface would permit the user to see how well the contents are performing relative to the engagement rate expected.
However, they have prices that can prove to be expensive, but worth it. 
See Also: How to Increase Facebook Post Engagement Really Fast
5. Hootsuite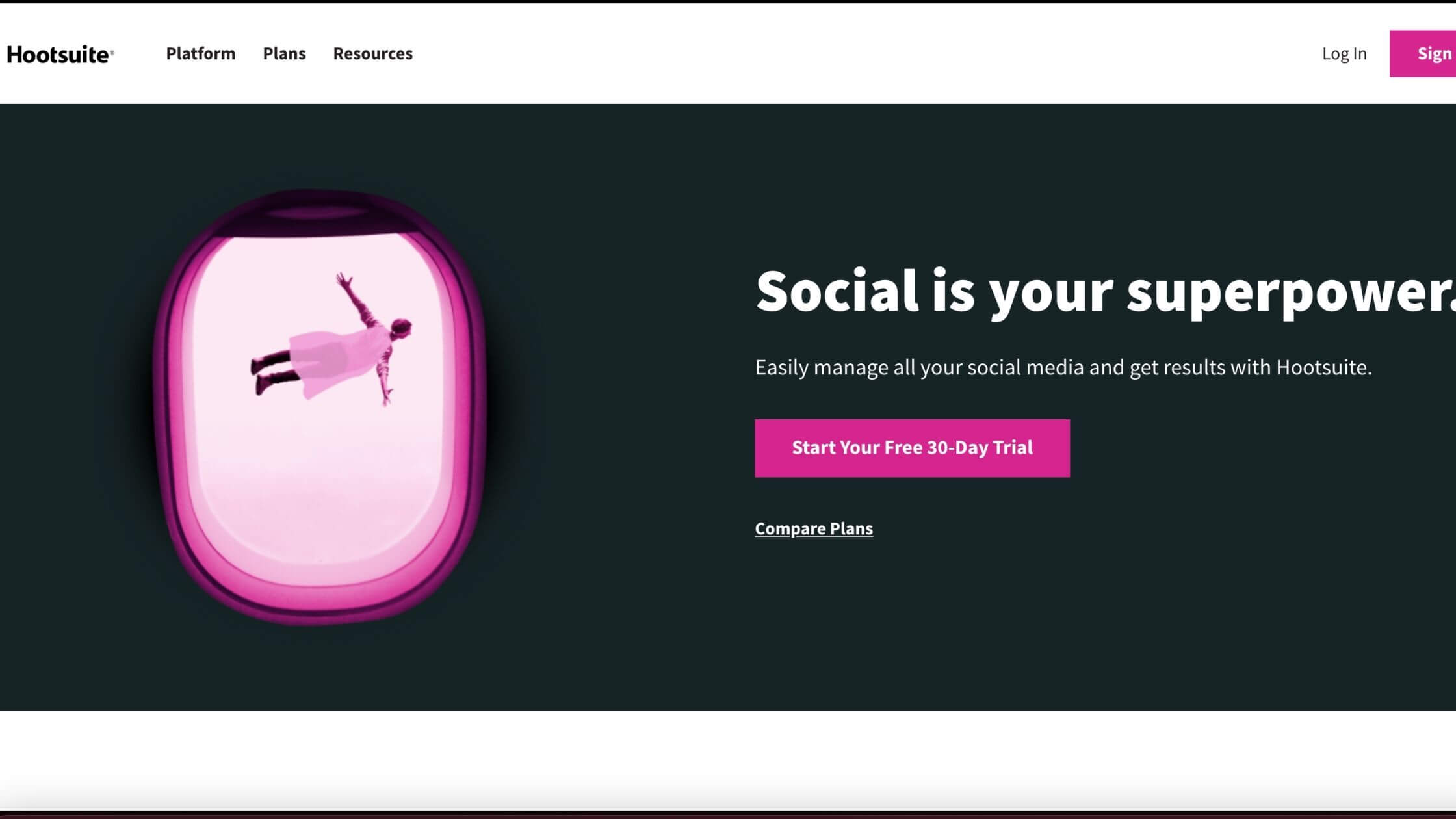 Hootsuite's social media management tool focuses predominantly on social publishing. 
However, if you want social listening capabilities, you need to buy a separate app (Hootsuite Insights). 
Hootsuite offers a free plan, one user, three social accounts, and up to 30 scheduled social media posts. 

To have access to unlimited scheduling, you will need to go for the professional plan with the $29 per month.
This plan comes with a series of other upgraded features.
As one of the best social media scheduling tools, Hootsuite core functionality is Streams.
You can manually set up a tab for each of your social pages on the Streams page, and in each of them, you can add a series of Streams.
See Also: How to Fix Disabled Facebook Ad Account Really Fast
6. CoSchedule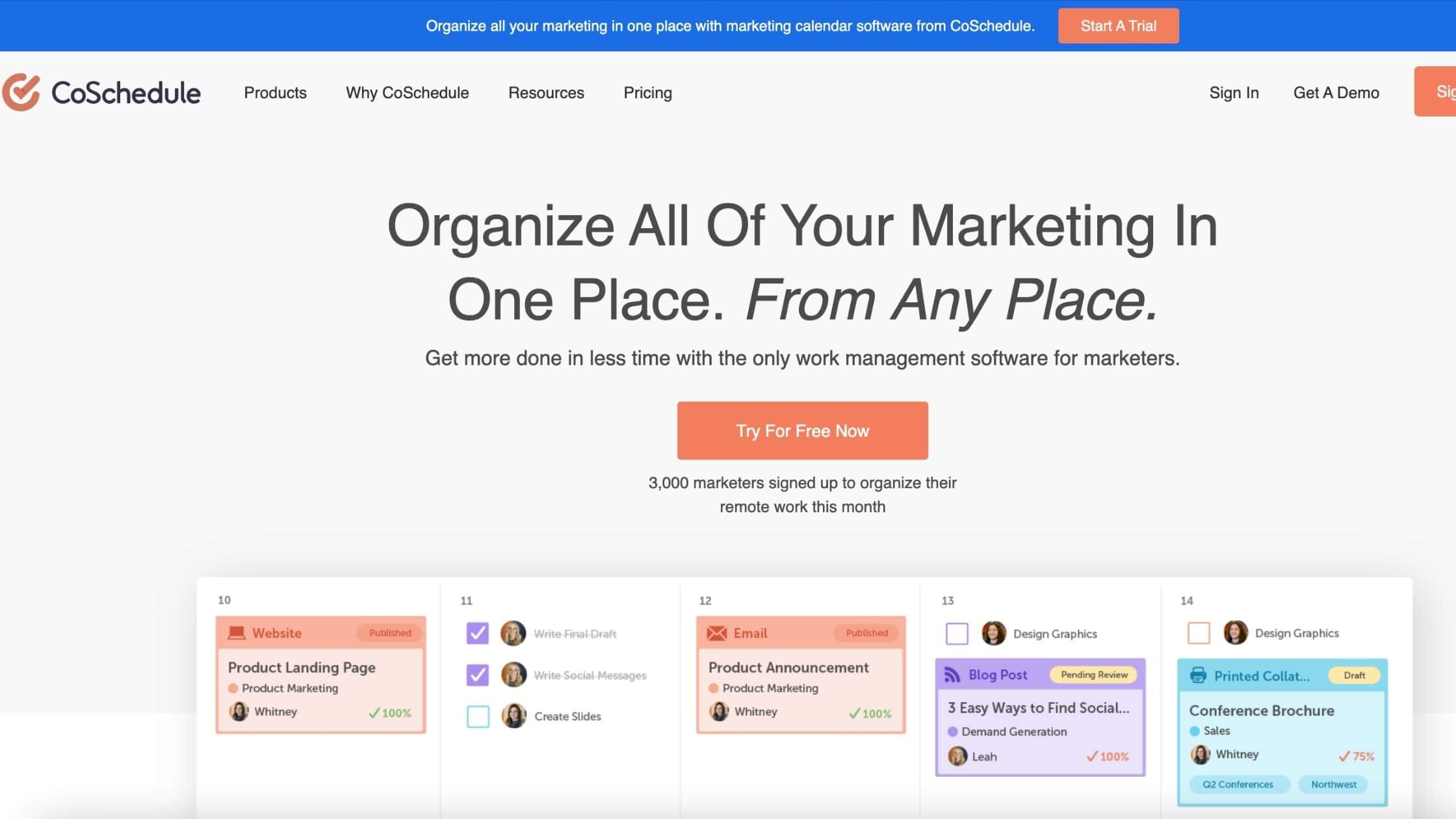 With CoSchedule you can think of no better way to create and organize a marketing system that works.
CoSchedule has been most beneficial to solo individuals and even marketing agencies over time.
To this end, we have concluded that social media scheduling is just a part of the great feats of this platform.
Coschedule is definitely worth considering.
The platform allows the efficient scheduling and managing of various content such as blog content, social content, promotional content and even more.
However, the platform does not do all these for free as there are different stages of pricing. 
See Also: How To Target Wealthy Individuals With Facebook Ads
7. Crowdfire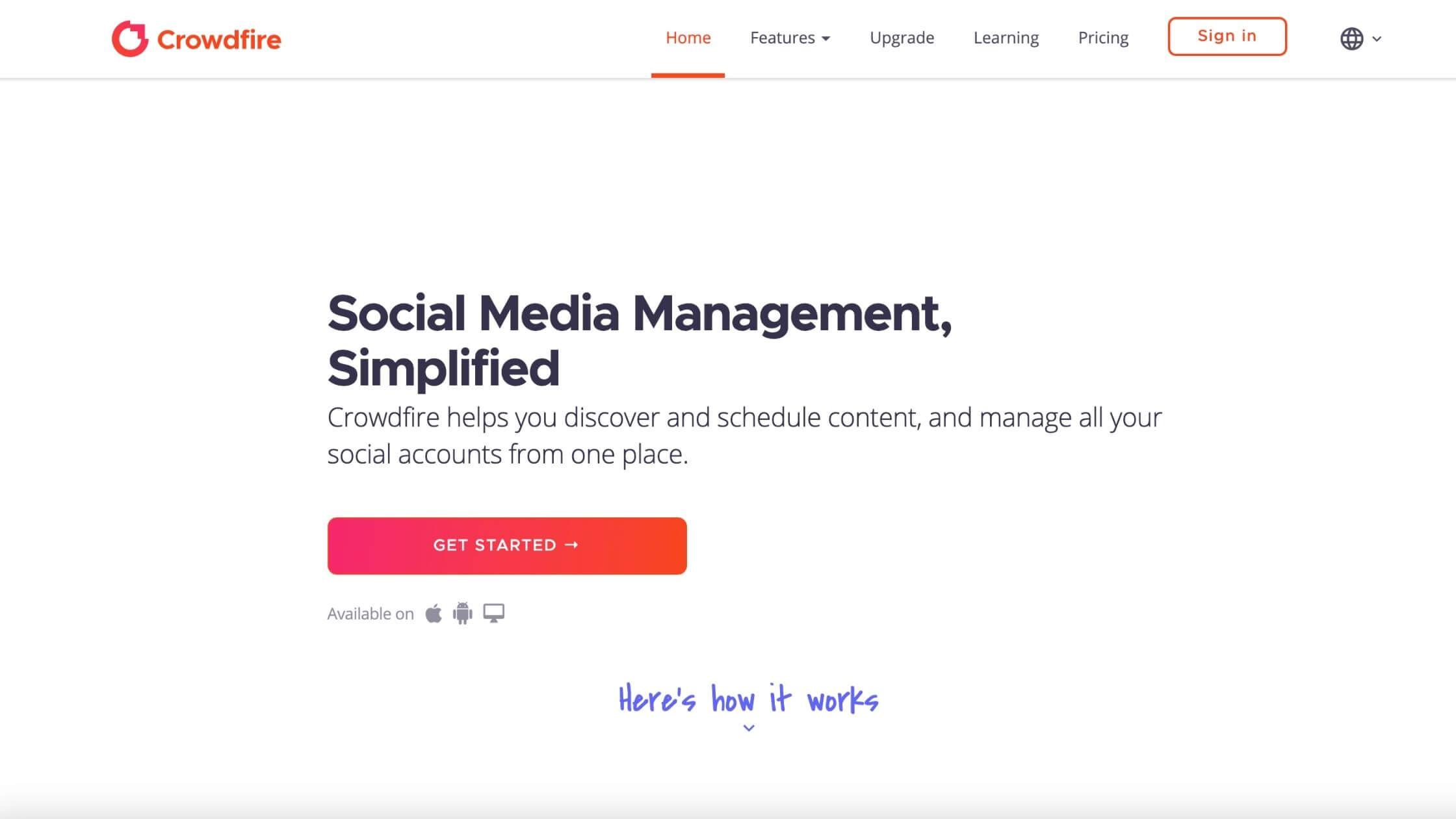 There is a claim by the platform, that they are the number one social media management platform that featured publishing to Tiktok.
Besides, Crowdfrire is definitely one of the best social media scheduling tools for businesses of all sizes.
Crowdfire can be used to post or publish content on every social network that is known as a major out there. The likes of Facebook, Twitter, Instagram etc.
It stands out as a platform that lays a lot of emphasis on the curation of content.
With Crowdfire you can schedule a large queue of posts or content to disburse at intervals.
However, Crowdfire is not free and note that the biggest plans offer a very serious analytical feature that has proved to be quite beneficial to several agencies.
See Also: 21 Best High Paying Remote Jobs ($100k+)
8. Contentcal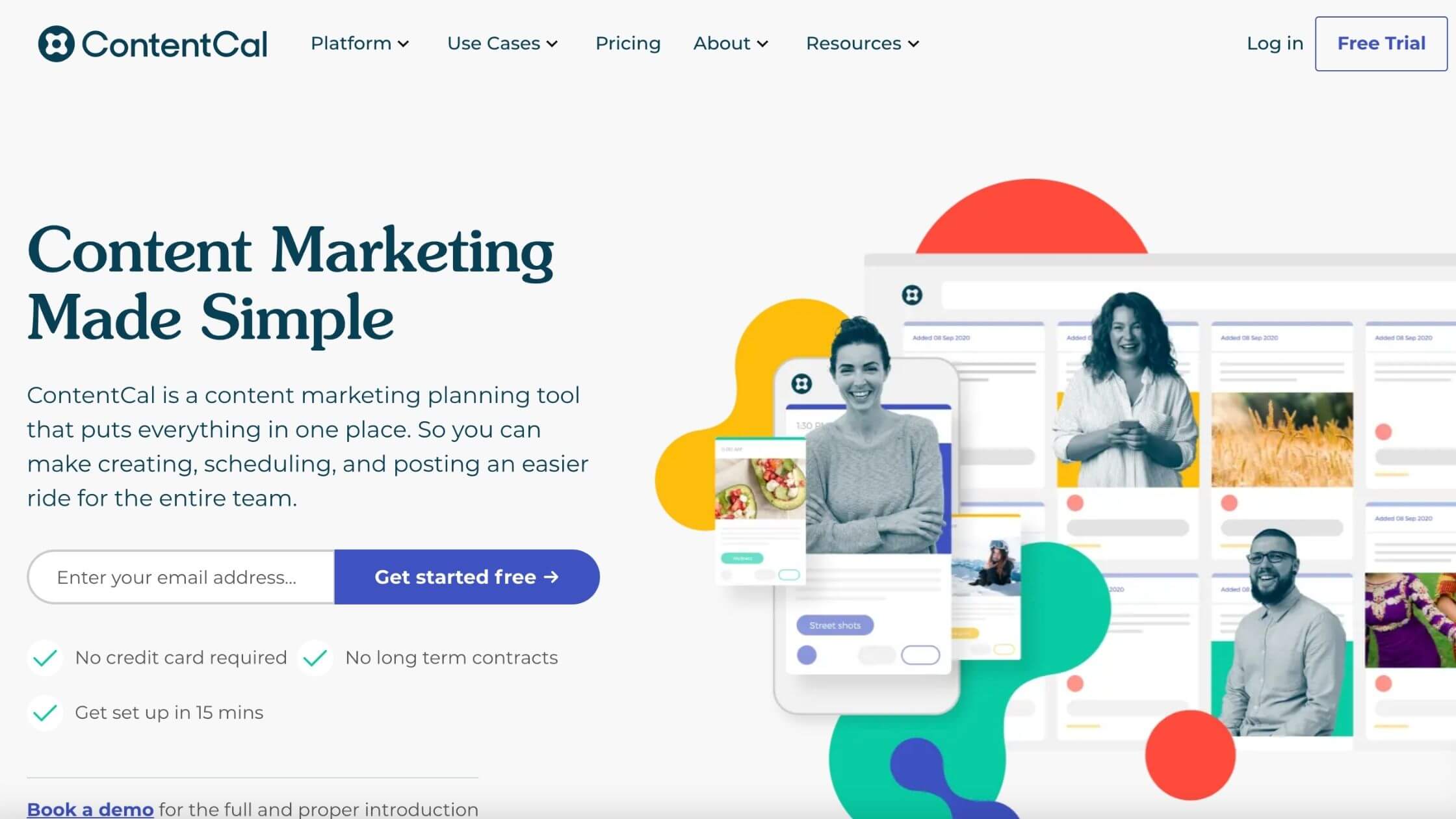 Over time, Contentcal has proved to be one of the best social media scheduling tools for agencies.
It possesses a lot of features that enhance and assist in the scheduling of content for organizations and individuals as well.
The scheduling tool has very easy-to-understand analytics that aids the improvement of content performance.
With Contentcal you can manage a lot of accounts in a very centralized location.
The major features of Contentcal will include, keyword filtering, a consistent feedback analysis, post-scheduling and even project management. 
See Also: Top 21 Best Content Writing Tools To Create Better Content
9. Loomly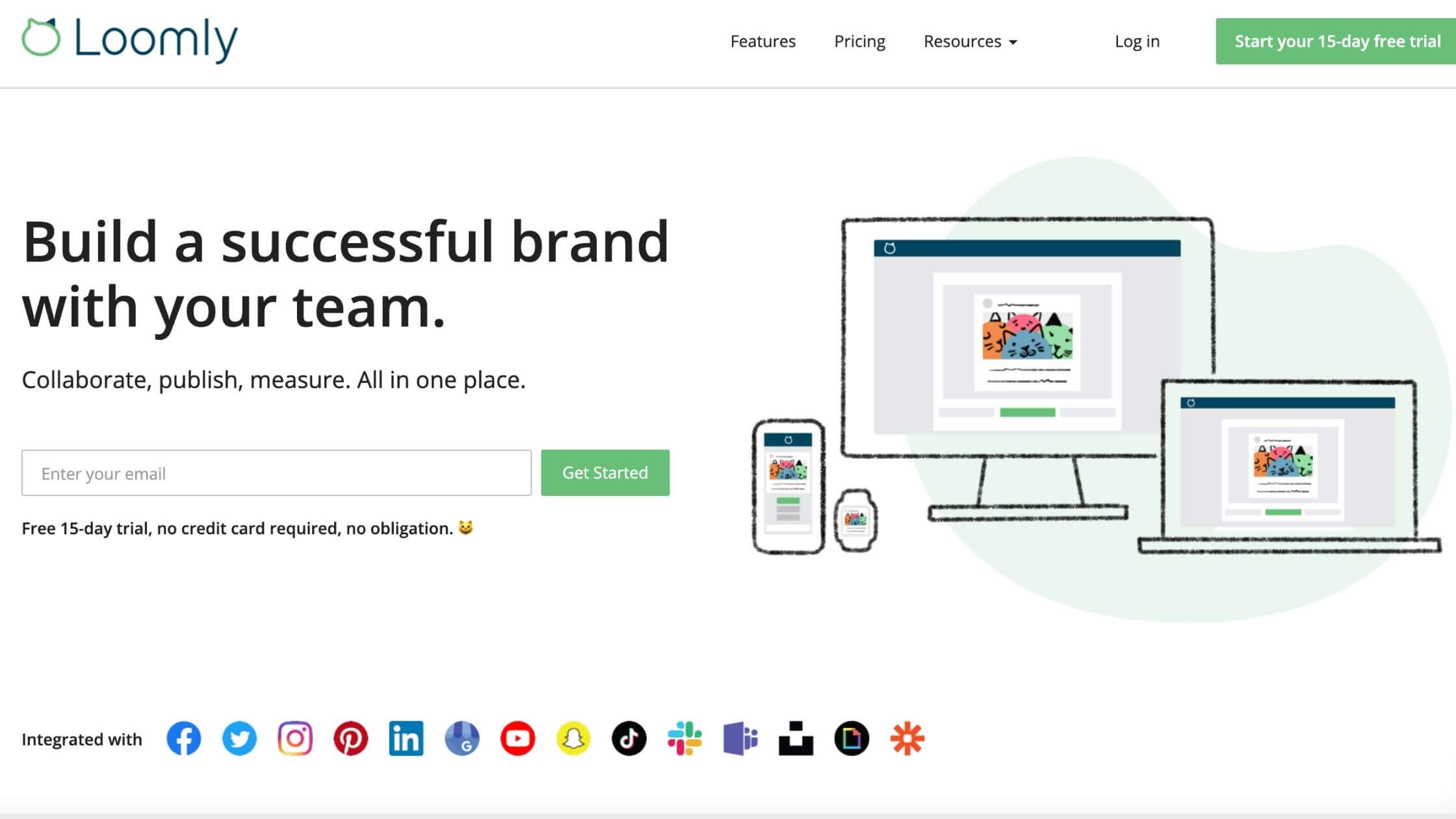 One of the most sought-after social media scheduling tools.
Loomly is very well known for its easy-to-work-with interface.
The platform permits users to set calendar workflows of various types, Loomly is very easy to understand as there is a process that is very straightforward from when a post is created.
As one of the best social media scheduling tools, Loomly offers an interaction screen.
On this interaction screen, a user can manage comments, messages and other necessary information such as social media tagging or even mentions, etc. 
See Also: Our Top 25 Most Powerful Content Marketing Tips Ever!
10. SocialOomph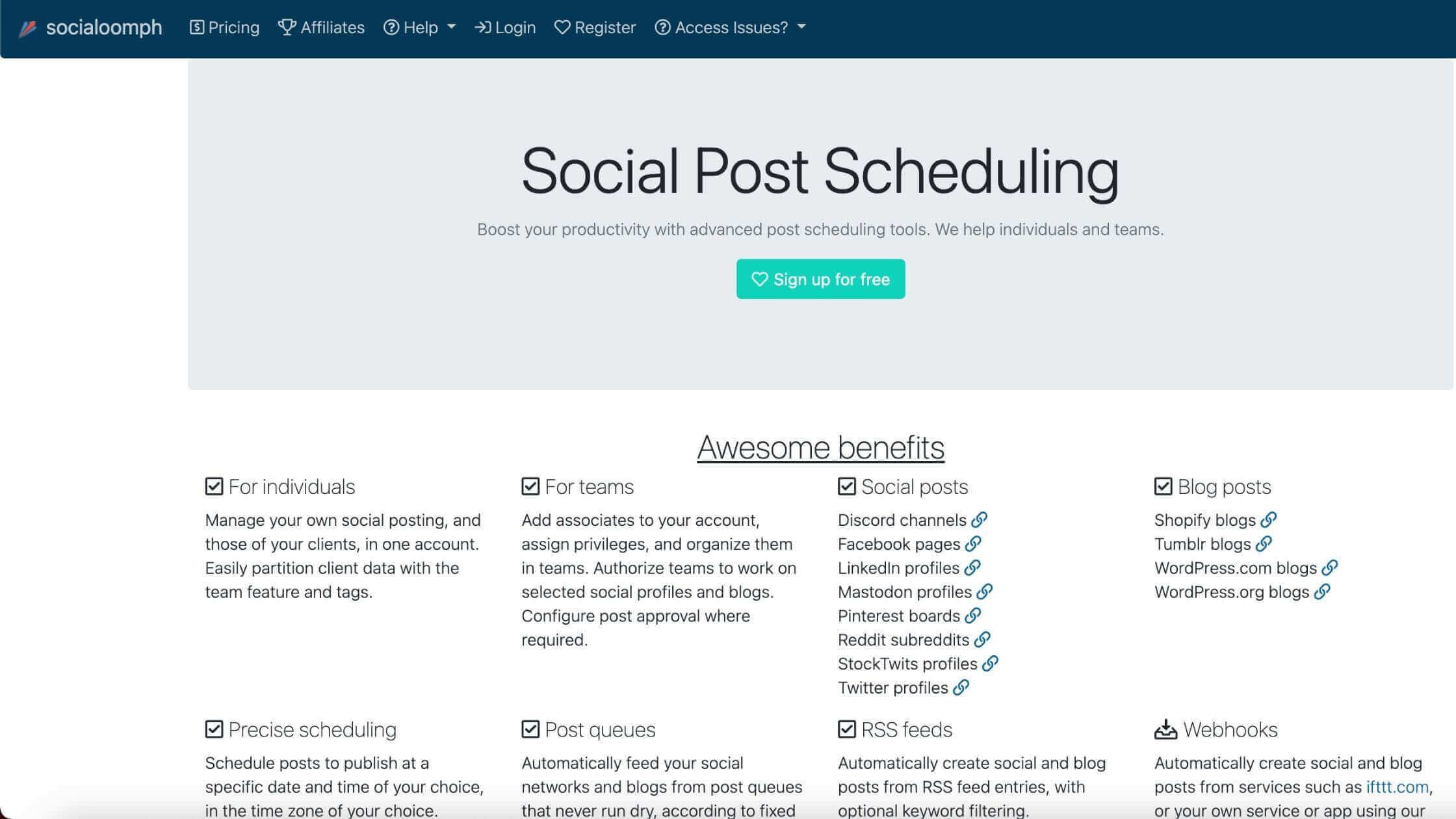 This platform is a very good-to-use social media platform.
They allow users to manage Twitter accounts at no cost. With SocialOomph you can send and schedule tweets.
You can as well track keywords while having their permit to save drafts too.
However, with SocialOopmh you can only add 5 accounts and manage them as well. But if you wish to add more than that you can just utilize the paid plan ASAP.
A major benefit of the SocialOomph is that you can post updates and set a self-destruct for each and everyone of them.
This means you can publish posts and set a particular time when they all go down.
That is one of the most amazing features of the platform, thus, making it one of the best social media scheduling tools for agencies. 
See Also: Top 15 Instagram Story Maker to Get More Views on Instagram Stories
11. TweetDeck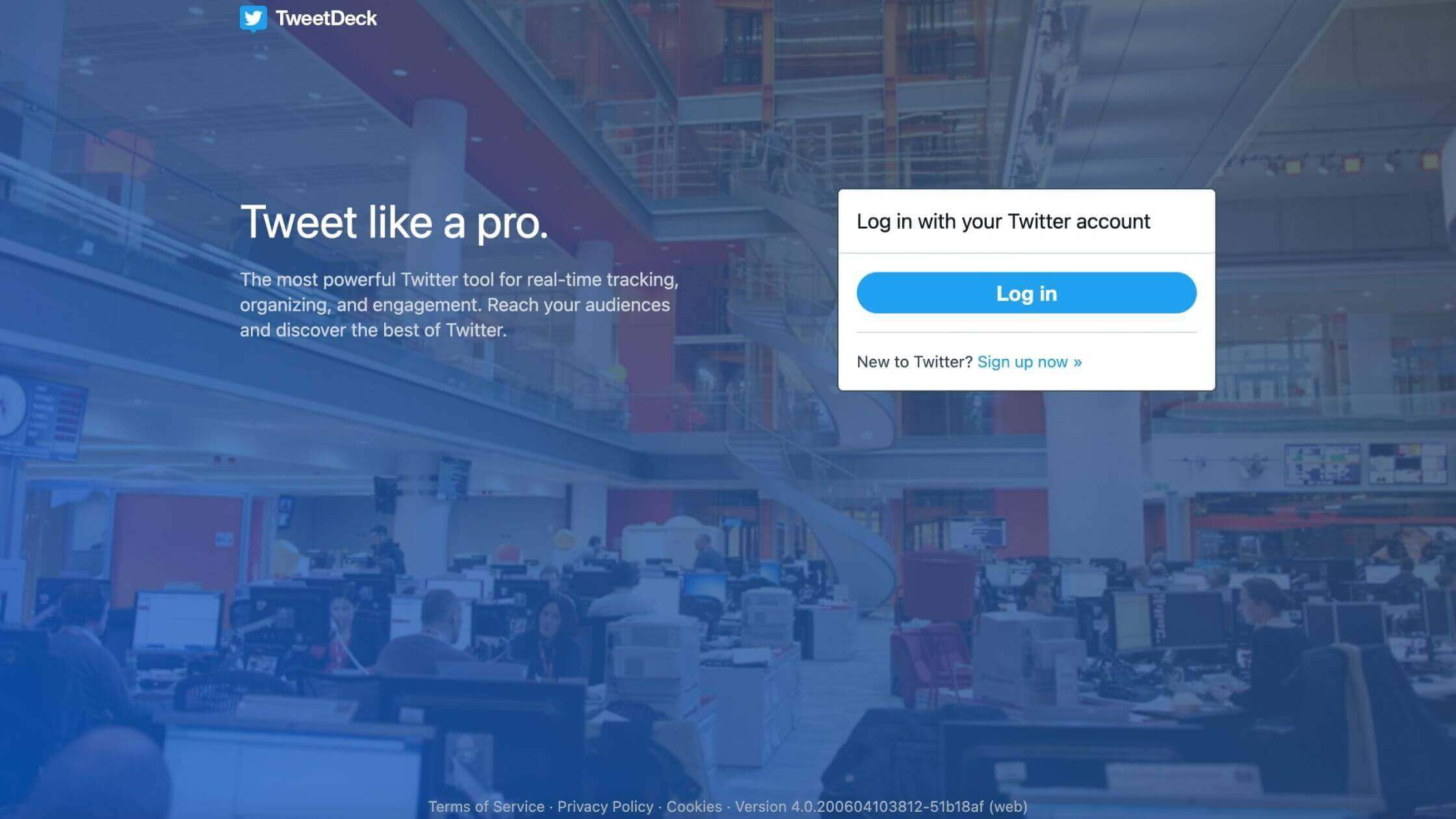 Very ideal for Twitter users.
The social media management platform is particularly a saviour to Twitter users.
It is free, however, allowing users to schedule tweets and see them rise in engagement rates etc. 
The dashboard of TweetDeck has been said to be very comprehensive, and worth it.
You can custom add columns to display other items or reactions such as likes, etc.
Using TweetDeck you can also add images and GIFS quickly to your favourite tweets even before you publish.
See Also: Instagram Shadowban: How to Fix it Really Fast
12. MeetEdgar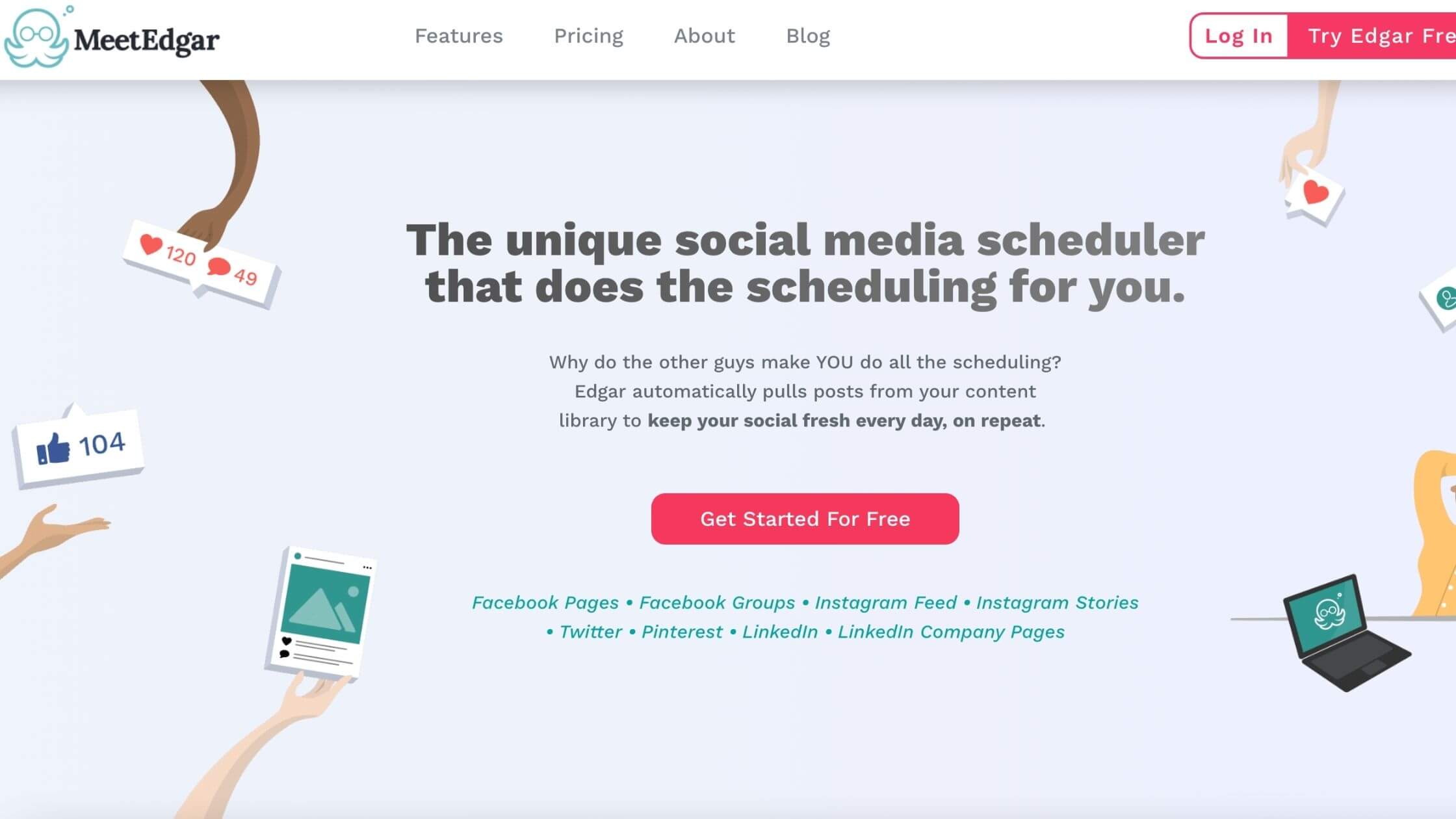 MeetEdgar is another great social media scheduling tool to consider.
It has quite a massive reach across multiple social media platforms.
MeetEdgar has a lot of professionalism with the queueing of contents.
It is one of those platforms that will make things much easier for you despite your major role.
Bloggers have found the scheduling tool productive, as well as social media gurus.
With the platform you can create a lot of categories should you be involved with different types of content creation. 
See Also: 15+ Best High CPC AdSense Alternative for Bloggers
13. Everypost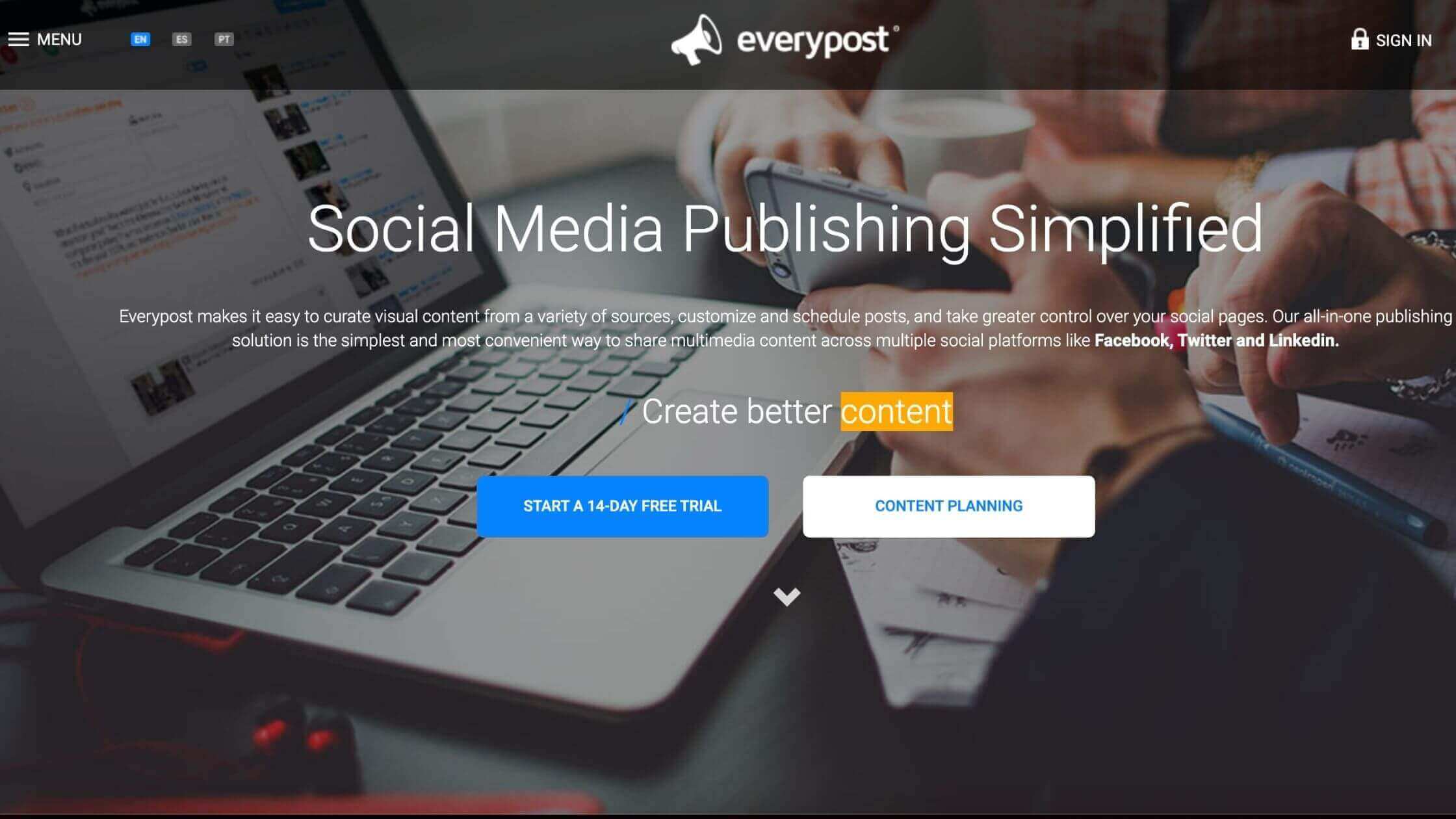 Everypost has been known to be a perfect social media scheduling tool for businesses.
This is because it is perfect for sharing a lot of creative visual content.
Popular social media platforms such as Facebook etc can receive the content shared through the platform.
Everypost is very easy to work with and has a convenient publishing interface. 

With Everypost you can also get involved in cross-posting and optimizing every post, content or message you wish to share via the scheduling tool.
However, like a few of the above-mentioned, Everypost is not free to use but offers quality service to every user.
See Also: How to Promote Your YouTube Channel for Free
14. TailWind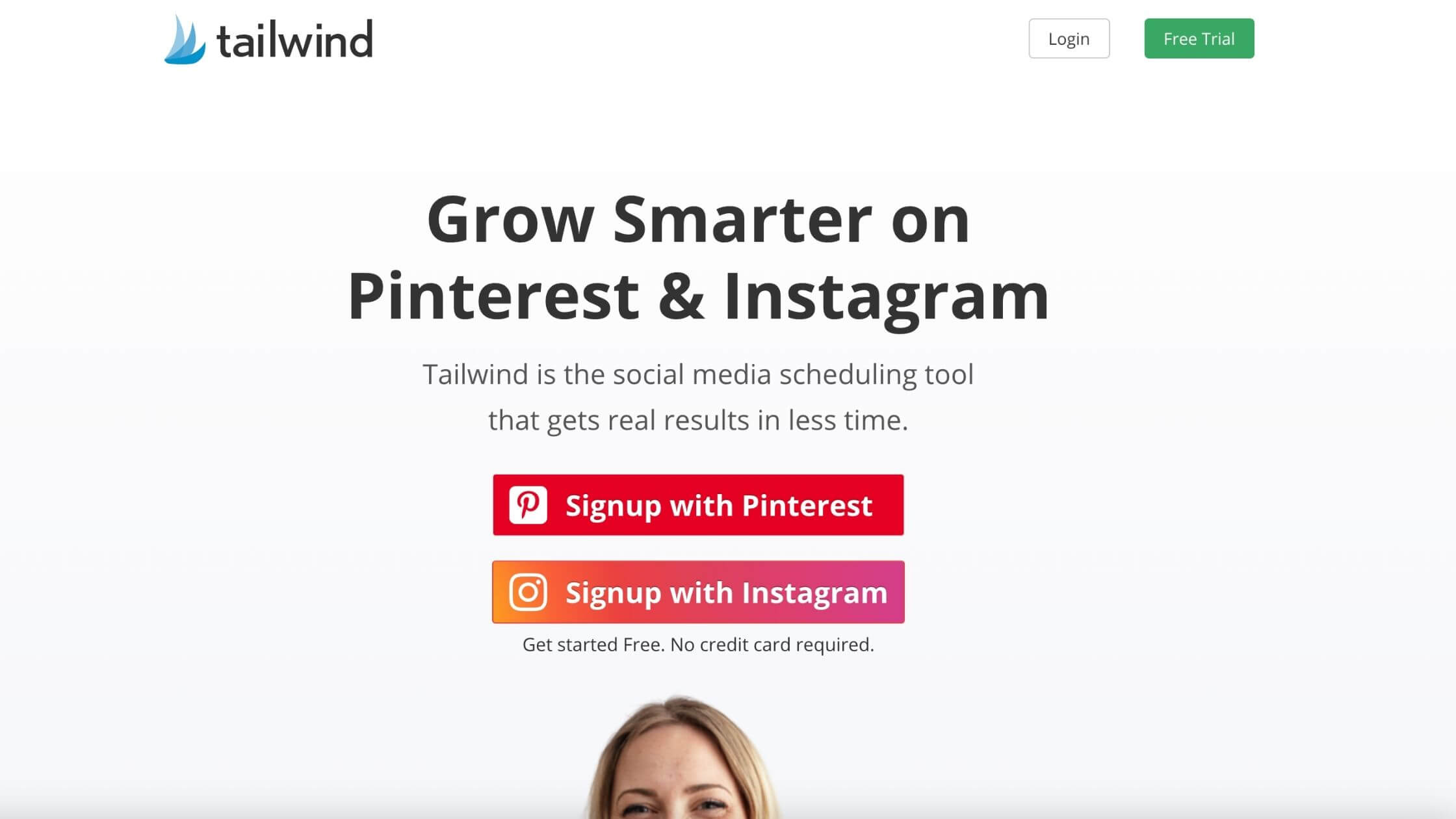 Visual marketing has never been easier until the introduction of Tailwind.
Tailwind has often been described as the best end-to-end solution for having and generating wins on Pinterest and Instagram.
It happens to be an all-in-one tool that assists with the easy scheduling of posts, content, etc.
With Tailwind you can also monitor and amplify conversations as well as analyze results professionally. 
Tailwind features a very excellent drag-and-drop function or feature that contributes to the easy upload, and publishing of content and posts.
It also helps users by suggesting the best time to put out content.
However, note that these suggestions are often based on their analytics relative to when your audience is most active.
See Also: How to Build a Successful Copywriting Business as a Beginner
15. Sked Social
Sked Social is one of the best social media scheduling tools to consider today.
This is not just because of their all-in-one visual platform that aids/supports marketing.
It is the ideal social media management tool because of its ability to save time and increase ROI for brands and agencies. 
Sked Social would assist in the creation of standard tools that would aid the creation of masterpieces for any type of marketing endeavour. 
If you use Sked social, you can write and add very unique descriptions and trending hashtags you wish to be made visible on the first comment of your posts on Instagram.
The platform assists with keeping your social media handle clean and professional. 
Installed within the platform is a hashtag manager.
This hashtag manager helps to save a lot of time when it comes to the addition of hashtags, etc. 
See Also: 9 Best Video Marketing Tools Ever for Online Marketers
Conclusion
The truth is there are a lot of social media scheduling tools out there.
However, some of them have been known to be quite expensive. The above 15 best social media scheduling tools are suitable for any and every social media management function you want to perform.
Ideally, they make your business easier to run, your content easier to create and schedule and your resting time more comfortable.